South Ural State University is getting ready to celebrate its 75th Anniversary. Over these years more than one generation of scientists has been educated by the university scientific schools on humanities, engineering, and natural sciences. The scientific school of the SUSU School of Medical Biology conducting interdisciplinary research on the mechanisms of stress is among the recently established ones, but the school's scientists have already managed to achieve results of international significance. The main field of studies of the researchers from the School of Medical Biology is stress, its diagnostics and therapy.
Can We Beat Stress?
The problem of stress in modern society is getting more and more pressing since stress is a general reaction aimed at survival in extreme situations, the number of which is progressively growing in an unstable society. The SUSU scientists are conducting research on molecular mechanisms of developing of chronic emotional stress. The obtained results are of great interest for the society due to the widely spread chronic stress and the absence of efficient means of neutralising it.
Director of the School of Medical Biology of South Ural State University, Professor, Doctor of Sciences (Biology) Vadim Tseilikman, under whose guidance 4 doctoral and 25 candidate theses have already been defended on this topic, shares on the history and research of the scientific school.
"Our school started with simple things: we began with studying the peculiarities of reactions of the blood system to stress. Meanwhile we obtained unexpected results, which made us expand the field of our research. We switched to studying the specifics of regulation of functioning of organs and systems in a body in case of stress. At first we were paying special attention to neuroendocrinal regulation, and later to immunoneuroendocrine interaction. Further on we gradually moved to, and were actually the first in the world to study the role of the liver microsomal enzymes in stress regulation."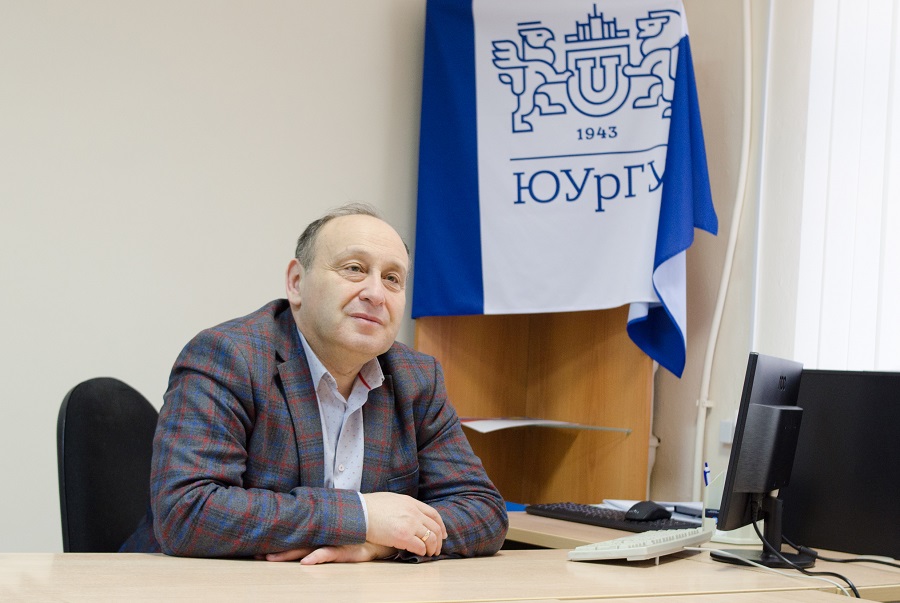 In the process of the research the scientists became interested in long-term effects of chronic stress and the syndrome of posttraumatic stress disorders (PTSD). PTSD, or posttraumatic syndrome, is a complex of symptoms of disorders in psychic activity caused by a one-time or recurrent superstrong traumas of a human psyche.
"The syndrome of posttraumatic stress disorders is accompanied not only by mental disorders, but also by damages to visceral organs. So, if it is not possible to come up with a suitable therapy, then one should consistently search for solutions through other aspects," explains Vadim Tseilikman.
Unique Research of the Biomedical Technologies Research and Education Centre
Thanks to the fact that the School of Medical Biology was created at SUSU as a separate structural division in 2016, the studies of the scientists were brought to a whole new level. A special role in the establishment of the School of Medical Biology was played by its first Director and disciple of Vadim Tseilikman, Denis Kozochkin. It was him who made big effort to solve multiple organisational problems at the initial stage.
At the same time a Biomedical Technologies Research and Education Centre was opened at the School which is headed by another disciple of Professor Tseilikman, Olga Tseilikman, Doctor of Sciences (Medicine). The Biomedical Technologies Research and Education Centre, which was created under Project 5-100, comprises an Advanced Research on Molecular Mechanisms of Stress Laboratory (key researchers: C.Sc. (Biology) Maria Komelkova, C.Sc. (Biology) Maksim Lapshin); Molecular Genetic Studies of Human Health and Development Laboratory (Head of the Laboratory is C.Sc. (Medicine) Inna Feklicheva); Psychology and Psychophysiology of Stress and Creativity Laboratory (Head of the Laboratory is Dr.Sc. (Psychology), Professor Vera Gryazeva-Dobshinskaya); and other units. The studies by the Research and Education Centre are being conducted with the support from grants of the Russian Science Foundation (RSF) and the Russian Foundation for Basic Research (RFBR).
The experimental model of studying cardiovascular disorders in case of PTSD, elaborated at South Ural State University, has attracted attention by the Russian and foreign scientists. Among the members of the international consortium are colleagues from Vitebsk State Medical University, Belarus; Laboratory for Studying the Adaptation Mechanisms at the Institute of General Pathology and Pathophysiology, Moscow; and University of North Texas, USA.
Revolutionary Results in Treating PTSD Thanks to International Collaboration
The SUSU scientists, being members of the international consortium studying the mechanisms of chronic mechanical stress, are successfully conducting research, what allows to publish the obtained results in top-rated scientific journals. One of the recent articles describes a cutting-edge adaptive technique of fighting stress.
"Our scientists have developed a technique for treating PTSD by moderate hypoxic training, or by temporarily placing a body in a low-oxygen environment. We have come to a conclusion that moderate hypoxic training can activate a body's defence reserves," shares the results Vadim Tseilikman.
Jointly with Institute of General Pathology and Pathophysiology, Moscow, and Research Institute of Human Morphology, Moscow, the method was experimentally tested on rats, and consequently the SUSU scientists confirmed a positive response to therapy. The research results were published in Journal of Applied Physiology in June of 2018.
At present the research is being conducted with the active collaboration with Medical Faculty at Technische Universität Dresden (Dresden University of Technology), Germany, and with New York Upstate Medical University, USA. In particular, an article has already been prepared jointly with Professor Julio Licinio, which is currently being peer-reviewed to be published in one of the Top-10 Scopus journals.