An important memorandum, preceded by fruitful cooperation, was signed at South Ural State University. The document on cooperation was signed by Rector of SUSU Aleksandr Shestakov, Director General of SMS Metallurgical Service LLC of the SMS Group Holding Wilbert Stoy, and First Deputy Director General of IRE-Polyus of the IPG Photonics Corporation international company group Andrey Ushakov.
"Today is a significant day for the university," said Aleksandr Shestakov. "We started with business issues, and then signed the documents. This is our university's style. Cooperation areas, mentioned in the memorandum, have already been implementing for a long time, and they comply with the key vector of our university's development – the digital industry. The time has come to document everything officially.
I would like to thank IRE-Polyus research-and-development association, with which we've been working successfully for a long time. I hope that the chosen areas will be further developed both at the university and in the region. I would also like to thank SMS Group for productive cooperation with our university – we see good prospects for development. We formed two teams in order to start fruitful cooperation in the sphere of digital industry."
IPG Photonics Corporation is the world's leader in the industry of high-power fiber lasers. According to Director General of IRE-Polyus R&D Association, the corporation is interested in the Ural region.
"We are developers and producers of laser equipment and technology," comments Andrey Ushakov. "Today we hold 86% of the world's market in our sphere, being an absolute monopolist. When we come to a region, we first of all pay attention to universities as this is intellect, future employees, and the venue of joint technology development. I am glad to be here at SUSU, I see big prospects.

IPG Photonics Corporation creates exclusively competitive equipment and technology; operation on production and repair of equipment should be profitable for the customer. We are facing the task to find such variants of laser technology application that will turn out to be cheaper and more efficient. I hope that in the result of cooperation we will manage to elaborate an efficient engineering package which will come along with the equipment that we work with."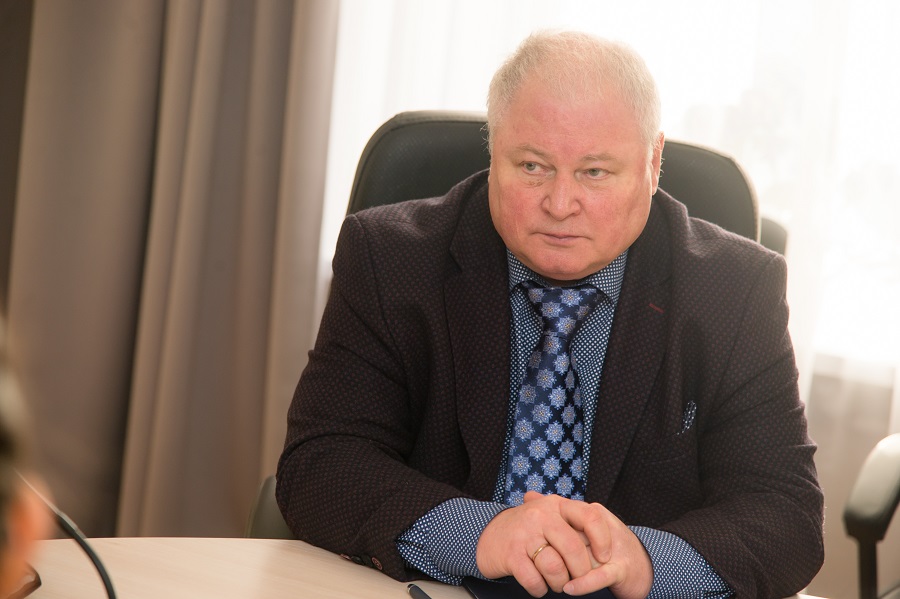 The representative of SMS Group said that the Holding, showing activity at the international level, is presently facing the necessity of transformations. At the very beginning of its operation, it was a German company which promoted their services at the world market, but now this company comes to regions and operates locally.
"We have more than 1300 employees in Russia. This number is maximal, it even exceeds the number of employees in Germany," said Wilbert Stoy. "The memorandum that we signed will help the Holding to strengthen its connections in regions as well as attract new resources and new specialists."
Laser technology is not just the present but also is the future. What is left to add is that the work has already started at SUSU laboratory. There are interesting results and a prospect of using the new technology.
As noted by the Rector of SUSU, Aleksandr Shestakov, what was obtained in the result is the classics taught by Project 5-100: collaboration between a university, an academic partner and a business partner. "Provided there are interested people (and enthusiasts are one of our university's perks) we are simply destined to succeed," summarized Aleksandr Shestakov.