In Chelyabinsk scientists are turning food products into "means of transport". A unique innovation by South Ural researchers will be of help to oncologists.
What do you think echinoderms, larch, and shelf fungus have in common? They contain substances which do not give cancer cells a chance to develop. But how can the salvage component be transported to a relevant organ or system of a human body? SUSU scientists have been interested in this issue for a long time. They build the anti-tumour substances into the matrix of everyday foods and obtain interesting results, which may open new prospects for humanity in the nearest future with regard to global preventive treatment of cancer.
Researchers all around the world work on the problem known as "oncology". Its relevance cannot be overestimated. There are few families who have been lucky to not come across this misfortune. No wonder that this year's Nobel prize in the field of physiology and medicine was awarded for an anti-cancer discovery. The laureates teach the immune system of a person to attack a malignant tumour. The scientists of South Ural State University make their own contribution into solving of this problem: they perform innovative development in the field of the strategy of preventive treatment of cancer. In essence they deal with transporting a certain substance to a relevant system or organ. The Head of the Department of Food and Biotechnology of the SUSU School of Medical Biology Irina Potoroko shares on curious aspects of the scientific work.
Records Excerpt
Irina Potoroko was born in Chelyabinsk. In 1981 she graduated from the Chelyabinsk branch of ZIST (Part-time Institute of Soviet Trade). Starting from November of 1995 she has been working at SUSU, and it currently heading the Department of Food and Biotechnology. She is a Doctor of Sciences (Engineering), Professor, expert of the State Commission for Academic Degrees and Titles. She supervises the scientific projects supported by RFBR (Russian Foundation for Basic Research). Her scientific field of research is the technologies of producing biocomposites of improved functionality for food systems through exposure to electrophysical processes.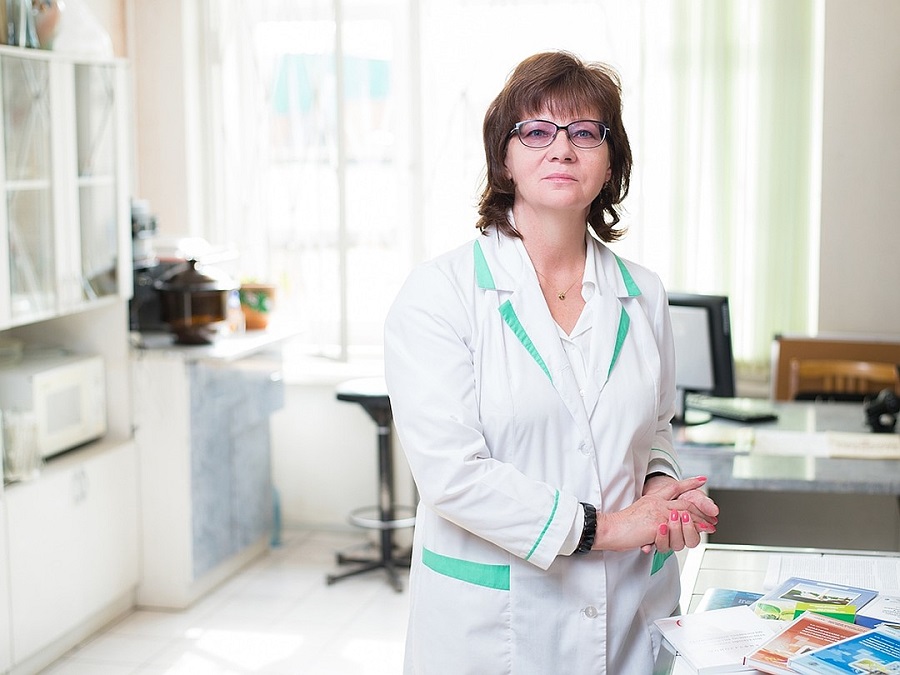 Little Edible Wagon
— Our team has been conducting studies in the field of technological expert review of goods for more than 20 years now. Three years ago our university became the participant of Project 5-100. As a result of the restructuring process the School of Medical Biology was established at the university, as well as the Department of Food and Biotechnology, all employees which in this or that way deal with agriculture. The main object of research is natural raw materials (plant and animal raw materials), so we train specialists in this field.
Today biotechnologies is one of the strategic fields of development. In particular, food biotechnologies are a base for import-substituting solutions. The natural resources, which we are in possession of, are a real treasure trove! Our task is to produce this or that ingredient, collect them into a whole, and use them for the benefit. It is important that food is not just a source of replenishing energy expenses, but a resource allowing to influence the main processes in a human body. And to influence in such a way that the protective functions are fulfilled to the maximum, shares Irina Potoroko.
The developments in this field started with cleaning the resources, in particular, with water treatment. Later work also began on food ingredients, on how to use this combination for the maximum benefit for a human body. By the way, the doctoral thesis by Irina Potoroko answers the question of whether it is possible to free milk and the products of its processing of the existing negative factors which provoke this or that type of disease, including cancer. Food was freed of heavy metals (and this is one of the unfavourable factors). Using ultrasound the strong bonds were destroyed between
the proteins of milk and heavy metals, and namely such compounds are the ones that make food products carcinogenic. The researchers took milk raw materials in different areas of the Chelyabinsk Region, traced the whole chain, starting from feeding stuff and water, and came to conclusion that they could create food products not only of direct action, but also for preventive treatment of cancer. Since then technologies have been developing in this field.
One of the components being used is called fucoidan. It is produced from algae or echinoderms from the Pacific Ocean's aquatory. The substance is characterised not only with anti-tumour action, but by much more as well: immunotropic, antivirus effects... That is here we are talking about preventive treatment of a wide spectrum of diseases.
— Our Japanese colleagues have proven the efficiency of fucoidan with regard to inhibition of the cancer cells growth. Our work was to check what effects were being observed. Does the amount of fucoidan remain the same after heating? The task is to suggest optimised technologies to preserve the efficiency of this component. When we studied the components and their influence, we tapped into the issue of "incapsulation" in cooperation with the University of Melbourne. It has been proven that not all substances, that we consume as nutritional supplements or components of food, can reach relevant parts or systems of a human body. Our task was to ensure delivery of these substances "to a certain address" as we call it.
Knowing the nature of the neoplasms (the РH of cancer cells differs from the normal value), the SUSU scientists decided to place the active component into the system of a different substance, which could act as a "little delivery wagon". Research is being actively carried out in this field at the moment. By the way, besides fucoidan, a shelf fungus extract also became an object of interest (all
the used substances are certified, and are accepted for use in food systems). As a result several variants of bread enriched with active substances were produced: bread with shelf fungus extract, fucoidan, and... a placebo. Volunteers helped to obtain results. Fucoidan was used to enrich yoghurts, but bread became the main object of the research by the South Ural scientists — it is more efficient to use a mass-market product "for delivery", especially if we consider the fact that the component is not destroyed by heating. Fucoidan is thermally stable and does not loose its properties in the process of bread baking.
Benefit or Harm?
— We are currently at the stage of exploratory research. We are looking which system fucoidan gets built into, and where it produces good effect. For now we have not come up with a working model yet, but we can predict how this system will work. The same is true for the shelf fungus extract, and for dehydroquercetin (larch extract). We believe that when transformed into solutions, these do not prove as efficient as the substances built into the complex system of a food product and delivered to a target organ. Our new partner, Medical University of Varna, will be performing research on cells. We will see what effect our components in complex with others will have on oncopathology.
— So the cure for cancer should be searched for in... nature?
— Actually there is no cure for cancer. We prepare products for preventive treatment. Consuming a certain dose of the substance as part of a food product on a daily basis, we may prevent development of cancer. We will think what water we drink, and what bread we eat. It's much wiser to prevent that to treat what is very difficult to treat. If we complete our project on enriching bread with bioavailable fraction of dehydroquercetin, the market will get a product with unique properties. We hope that in the future the
product line will be widened. And for now...food fibres are delivered to bread, which can both ensure good intestinal motility and absorb hazardous components on their surface. But few people know that these are also absorb useful components. You can't just eat whole-grain bread all the time and wash it down with food fibres enriched yoghurts. Moderation in everything is the key.
— The word "antioxidants" sounds reassuring. But are they always beneficial, or overdose is possible?
— In theory overdose is possible. It's just you can't eat that much to get a dose that may bring harm. We actively interact with fruit and berry producers of the Chelyabinsk Region. We've finally discovered honeysuckle for ourselves — the earliest ripening berry. It is the source of very important components, which among other properties have an anti-tumour effect. By the way we tried producing honeysuckle-based beverages with dehydroquercetin. Ahead are research studies involving many number of athletes. We'd like to see how using the obtained substance we could minimise the risk of stress after heavy physical loads.
— Are you optimistic about the future? Will we become healthier, or will the situation get aggravated?
— People have tried to eat everything and are fed up already (laughs). We will think more about what we eat. My grandchildren, for instance, are already monitoring the situation: what a product contains, is it good or bad. If parents act this way, their children will do the same, they will always try to read what the label says. And it's not profitable for manufacturers to indicate untrustworthy information since they may be punished for that.
— Taking this opportunity I can't help but ask: is cannabis returning to our lives? We see this product more and more often on market shelves...
— One of our projects is the technology of producing beverages based on cereal crops, including based on cannabis seeds. It features many valuable properties, after all it has been used since ancient times. By the way, the type that we use does not contain narcotic substances.
— And another question on the occasion... Do you ban foods containing palm-oil for your grandchildren?
— Its harm is rather exaggerated. When I was in Australia, I saw how this oil is produced and transformed into a product — it's a whole industry. And we've "labeled" it as hazardous. Obviously, there are allergy-causing agents, and they say, it affects the reproductive function, but it has not been proven. Everyone has to decide for him/herself: 'Will I eat that or not?'
Once...
Not so long ago Irina Potoroko was visited by relatives of one cancer patient who came to her Department and asked for...bread. She had to explain that the product is used as a preventive measure. But the relatives insisted, so the scientists shared the recipe. For a person at such a phase it is important to know that there is a perspective. This faith sometimes helps more than the cure.