Students of South Ural State University actively participate in Academic Mobility programs, which are being fulfilled at the university for 6 year now. This is a great opportunity to try a new system of education and plunge into culture of a different country. China is one of the most popular destinations of international student exchange.
Zhejiang Ocean University Is SUSU's Long-time Partner
Academic Mobility programs provide an opportunity to improve your portfolio and become a candidate for more prestigious vacancies. This is a chance of meeting new friends abroad, improve your knowledge of a foreign language, and feel more confident.
South Ural State University, listed in the world's top universities ranking according to British consulting company Quacquarelli Symonds (QS), is actively developing international partnering projects. Zhejiang Ocean University in the People's Republic of China is one of SUSU's long-time and reliable partners. High level of the system of education in that country facilitates the fact that Russian students are happy to go to China to gain new educational experience, master additional competences and learn more about the Eastern culture.
"Collaboration of SUSU and Zhejiang Ocean University has been underway since 2012. Over that period of time more that 230 students from China visited SUSU, and more than 280 Russian students got a chance to master part of the academic program in Zhoushan, a seaside town, which our students immediately fall in love with," shares Tatiana Vasilieva, Head of the SUSU International Mobility Office.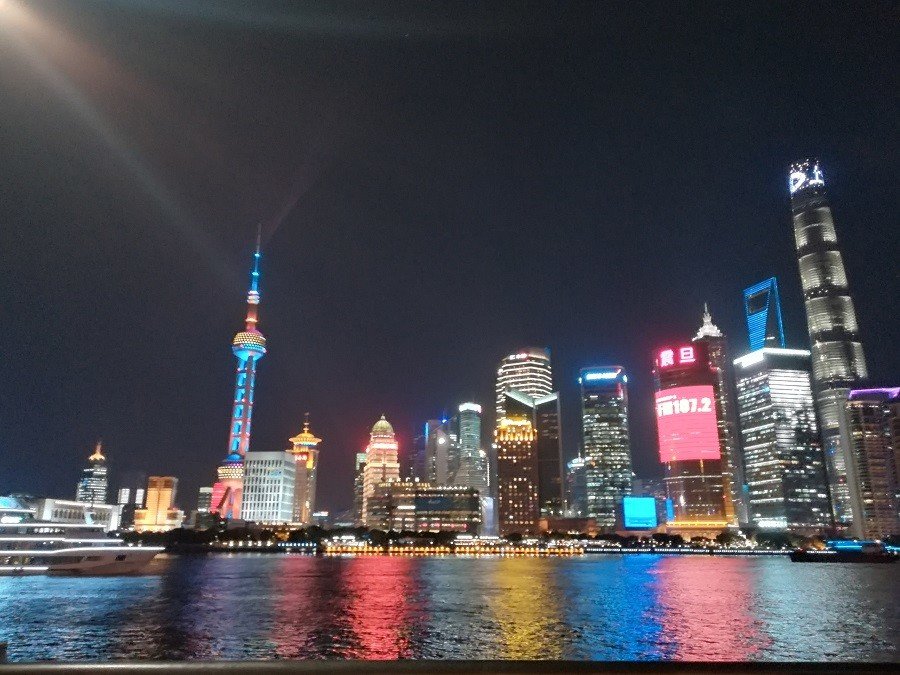 Photo: Zhoushan (China)
Each semester, several groups of students studying at SUSU under various programs (Linguistics; Mechatronics and Robotics; Electric Power Engineering; Chemical Technologies, etc.) go to study to China, and students from Zhejiang Ocean University come with a return visit to Chelyabinsk. Within the course of a semester students are provided with an opportunity of training in English under their curriculum in the Chinese university thus gaining an unforgettable international experience.
Terms of Participating in Academic Mobility Programs
Students of intramural mode of studies with good academic achievements are eligible to file applications for participation in Academic Mobility programs.
"SUSU International Mobility Office deals with the first stage of selecting students for Academic Mobility programs and provides the list of SUSU candidates to the partner university. The final decision on the program participation of each student is made by the partner university, but we provide all the assistance regarding execution of documents and selection of program," shares Tatiana Vasilieva.
SUSU students participate Academic Mobility programs in Zhejiang Ocean University for free. And students being trained under Inclusive Education programs master their academic programs in two universities following the integrated curriculum agreed upon beforehand, what means that disciplines mastered in a foreign university are accepted by SUSU. Classes are held in English, and students are awarded certificates once training is complete.
Chance to Learn about Other Country's Culture
Students of South Ural State University and Zhejiang Ocean University are happy to participate in this program. Besides studies, the host country organizes an event-packed culture program: visits to theatres and museums, excursions, trips, and extracurricular events.
Photo: SUSU students in Zhoushan
Yury Mitkin (student of SUSU Polytechnic Institute): "A trip to China is a very good experience of studying in a different country, a way to learn about culture and daily routines, and broaden your worldview. I got to know people who live there, experienced what the education system of China is like, but I believe that the most important thing is that I learned a lot about culture of this country. The trip opened new opportunities and new strivings for me."
Using the advantage of Academic Mobility, students of South Ural State University get great opportunities of gaining an experience of studying in a foreign university, improving their foreign language skills, meeting foreign students and representative of the world's scientific community, and learning more about the education systems in other countries.
International Mobility Office:
Room 161 (International Mobility Office), Main University Building, Tel.: 8 (351) 272-32-22.
vasilevatv[at]susu[dot]ru, sanochkinadv[at]susu[dot]ru