On October 17th at the Activity Hall of South Ural State University a gala show and awarding ceremony were held under SUSU Talents 2018 Festival for freshmen.
More than 300 students took part in the festival, and about 100 applications were submitted from all schools and institutes of the university. On the day of the competition the jury watched more than 60 performances of various genres.
"The SUSU Talents Festival is already a tradition, and is organised by the Recreation Centre. Every year more and more participants wish to demonstrate their talents. And I'd like to note that as we can see from the big number of the performances, very talented students have enrolled in SUSU in 2018," says Vice-Rector for Student Affairs Vyacheslav Burmatov.
On October 17th the best performances were included into the gala show, and the ceremony of awarding the winners was held. Till the very closure of the festival the jury kept intriguingly quiet about who will be granted the main award, which is not given every year – Grand Prix. The jury, which comprised supervisors of creative student teams of the Recreation Centre, had a difficult task before them – to choose the best.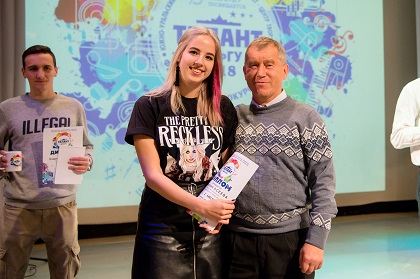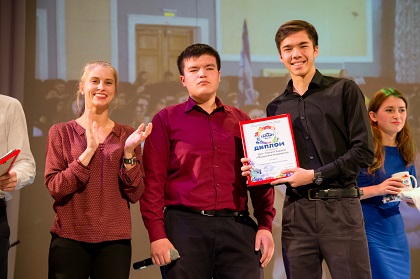 Category

Full Name

School/Institute, Group

Place/Special Prize

Category
INSTRUMENTAL MUSIC PERFORMERS

Maksim Chistyakov

МТ, П-156

1

Umardzhon Badalov

КЭ-117

1

Vadim Kvashnin

П-176

2

Vikum Chaturanga Liianage

Н-2

3

Vladimir Efimenko
and Aleksandr

П-156

Special prize
for bright performance

Category
HOSTING

Veronika Andrianova
and Mikhail Nikolaev

ЭУ

1

Valeria Potapova

МТ, П-152

2

Darya Kunakbaeva

Ю

3

Category
THE ART OF DECLAMATION

Veronika Andrianova

154

1

Svetlana Bezkarovainaya

ЭУ-141

2

Darya Ustyugova

АС-111

3

Ksenia Mazurina

Ю-115

3

Category
SINGER-SONGWRITER

Elizaveta Shkerina

КЭ-108

1

Anastasiya Aseeva

ЛМ-115

2

Vladislav Vladimirov

АТ, П-112

3

Category
VOCALS

Alena Sakhoyan

ЭУ-144

Grand Prix

Joel Bomoi Mulumba

ILIC,
Н-11

1

Huang Zhicheng

 

1

Marina Aksenova

АС-122

2

Yaroslav Rudikov

SUSU Branch,
Satka

2

Yulia Kanipova

SUSU Branch,
Satka

3

Vladimir Kantsler

П-173

3

Category
ORIGINAL GENRE

 

Umardzhon Badalov
and Mashrapbai Anarmamatov

КЭ-117
ЕТ-134

1

Irina Shigapova

ЭУ-130

3

Category
CHOREOGRAPHY

 

Polina Plotnikova
and Violetta Roslova

ЭУ-135

1

Milena Chernyavskaya

АТ, П-112

1

Anastasiya Schekina

КЭ-116

2

Pavel Tretyakov

П-123

2

Kristina Alieva

Ю-116

3

Georgy Bochkarev

АС-156

3

Danila Grishkevich

АС-156

3

Elizaveta Schelkanova

П-136

3

Deep Vision Dance Group

Team of the
1st year of studies

3

Category
FESTIVAL PROGRAMME

 

1

Campus

2

Institute of Linguistics and International Communications

3

Best support team

School of Economics and Management
The prize winners of SUSU Talents 2018 Festival were awarded diplomas and nice souvenirs by the organisers.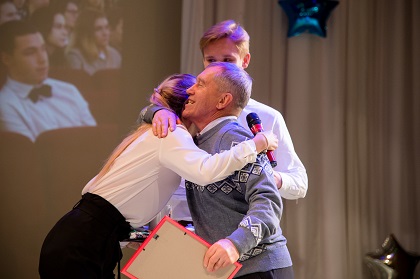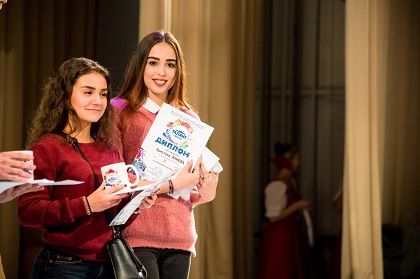 A student training under the programme in Information Security of Automated Systems Elizaveta Shkerina, who took the 1st prize in Singer-songwriter category, shared her emotions after the talents festival closed.
"I like performing on stage, bring my art to the audience, and it is always pleasant to be rewarded for what you do. I performed a song I had written myself, called The Sky Loves to Dream So Much. I chose it because it is the newest among the songs that I wrote. I don't like compete that much since I don't have musical education, so I don't always feel confident at such contests. But as you could notice, that doesn't stop me! And it's really feels good to win, of course. I will definitely take in other talents contest as it always gives positive emotions, inspiration and experience!"
Our congratulations to students and good luck in the next creative festival Spring at SUSU, which will be held in March of 2019.