Local's guide on what to see and do
Dear Students!
There are tons of fun things you can do in Chelyabinsk. Below, we've picked some exciting events the city has to offer this weekend. It's time to get some tickets and make those freedom evenings count! Don't forget to leave your comment about the events on Vk and Facebook.
October 19, 18:30
Chelyabinsk State Academic Drama Theatre n.a. Naum Orlov
Bury Me Behind the Baseboard
2,5-hour play based on Pavel Sanaev's bestseller
Pavel Sanaev is a man of many talents. He has found himself as a translator, director and writer. In the middle of the 1990s, Sanev wrote his famous-to-be Bury Me Behind the Baseboard. The story revolves around a boy named Sasha Savelev (if you know Sanaev's biography, you will quickly recognise the author's personality behind the protagonist). The main character is torn between his parents and grandmother. Arguments and conflicts between the adults make Sasha's life unbearable. By bringing up the boy their own ways, Sasha's parents and grandmother destroy his childhood.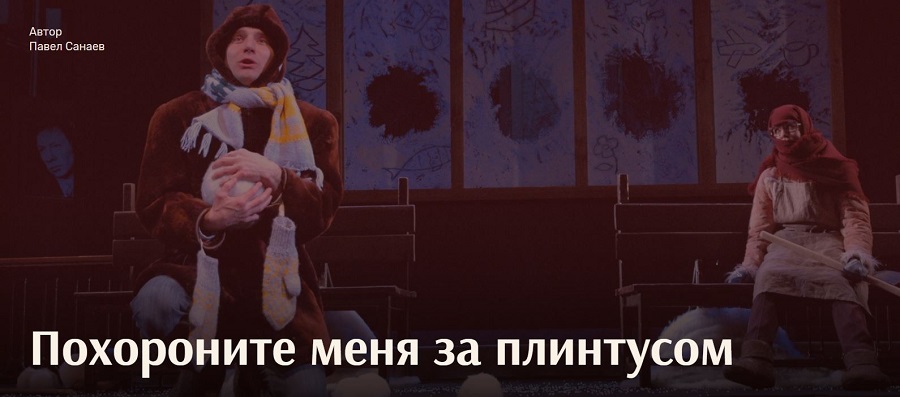 October 20, 14:30
Pushkin Cinema
Una Gita a Roma
2-hour film
Francesco is only nine years old, and he is already passionate about art. Together with his mother and his 5-year old sister, Francesco leaves his provincial town to visit Rome. The boy's dream of seeing the Sistine Chapel is under threat as unexpected problems force them to return home. Francesco gets upset to the point where he decides to run away from his mother and explore Rome on his own. His little sister Mary follows her brother, and the children immerse into the atmosphere of the Eternal City. And so their adventure begins, with extraordinary characters, breathtaking places, and unusual situations waiting for them to discover.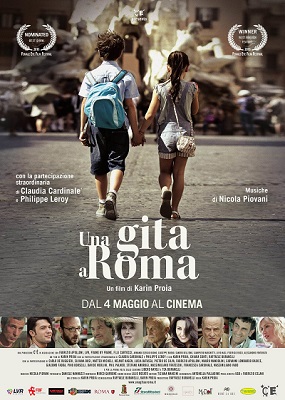 October 20, 18:00
State Chamber Theatre
My Grandson Veniamin
2,5-hour play
My Grandson Veniamin is a much-loved play by a famous Russian writer Ludmila Ulitskaya. The story tells about a strong-willed Jewish grandmother Esfir Lvovna who lost everything during World War II. The Nazi wiped out all Jewish population in Bobruisk, her home city. Now Esfir Lvovna is dreaming of marrying her only son to a Jewish woman to restore their Jewish generation. Unfortunately, Esfir Lvovna is as endlessly loving as she is enormously despotic. My Grandson Veniamin teaches us that life is unpredictable and rich in opportunities. Before we destroy someone's happiness, it is wise to think what is it about ourselves that makes us do that. Only then will happiness knock on our door appearing in the form we least expect.
October 21, 12:00
New Art Theatre
Demons. Theatrical Experiments
(Dostoevsky novel adaptation)
7-hour play in 3 acts
Demons. Theatrical Experiments is not about squeezing the Dostoevsky's masterpiece into one dramatic play. With their experiments, the actors aim to explore the major themes of the book with the audience. Demons is a story that one can interpret in a multitude of ways. Through this kaleidoscope of interpretations and meanings, Demons.Theatrical Experiments will tell about the political unrest and the infamous Nechaev case that shook the country in the XIX century.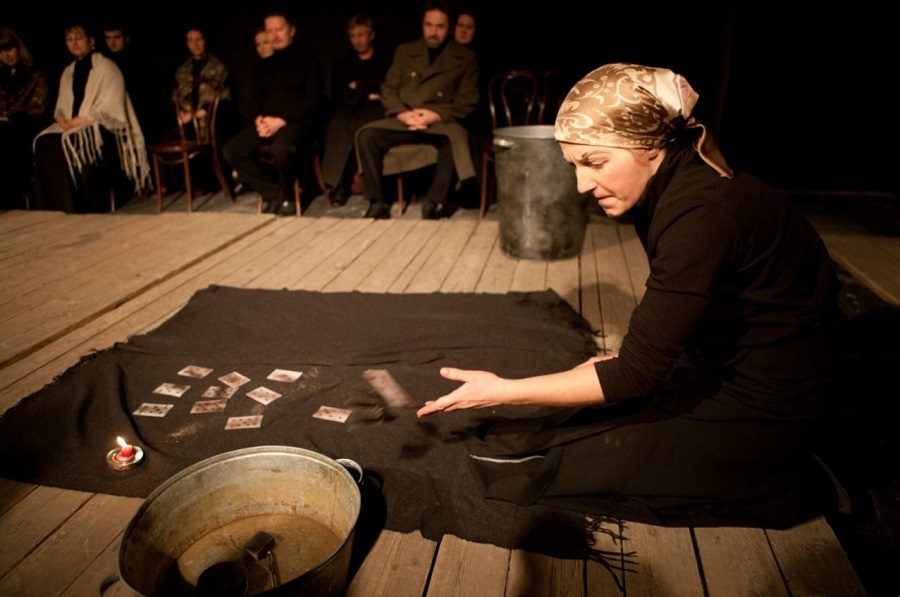 October 21, 18:00
Organ and Chamber Music Hall Rodina
Luz Leskowitz
1,5-hour concert
Luz Leskowitz is an Austrian violinist who can boast owning a 1707 Stradivarius violin. He was born in Salzburg in a family of musicians. When he was six, Leskowitz started his violin lessons. He studied in Vienna, Lucerne, and London. After his stunning performances in London, New-York, Berlin, and Milan, Leskowitz set off to win the respect of audiences from the West and the East. He is friends with the world's most respected musicians and is an acclaimed member of various international musical competitions. You have a chance to listen to his masterful play this weekend in Chelyabinsk.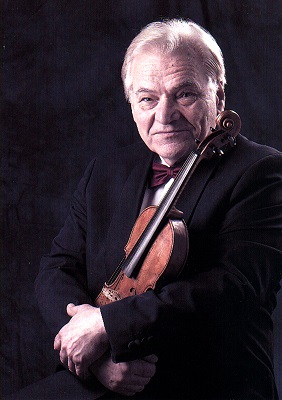 October 21, 19:00
Chelyabinsk State Academic Drama Theatre n.a. Naum Orlov
Leading Ladies (by Ken Ludwig)
3-hour comedy
When two young unemployed actors learn that an old rich lady is about to die and leave her fortune to her two nephews who moved away to England as children, they decide to pose as her beloved relatives and make a fortune. Soon they discover a minor problem - the relatives are not nephews but nieces!