Local's guide on what to see and do
Dear theatre-loving students!
If you are still sceptical about whether Chelyabinsk can offer a taste of some real art, then check out the great theatrical goings-on that will blow your mind this weekend! It's time to get some tickets and make those weekend evenings count! Don't forget to leave your comment about the events on Vk and Facebook.
October 12, 18:00
Maneken Theatre
The Moon Shines Bright in the Clear Sky
Absurdist Play
Adapted from Ionesco's The Chairs, this play is for those who have ever thought about the great big "WHY?" Does human life have meaning? We are born to grow up, do whatever it is that we do, and then die. If there is no greater meaning to life, then maybe everything we do is absurd and ridiculous after all. Or perhaps this is precisely why each of us has to decide what is meaningful for ourselves.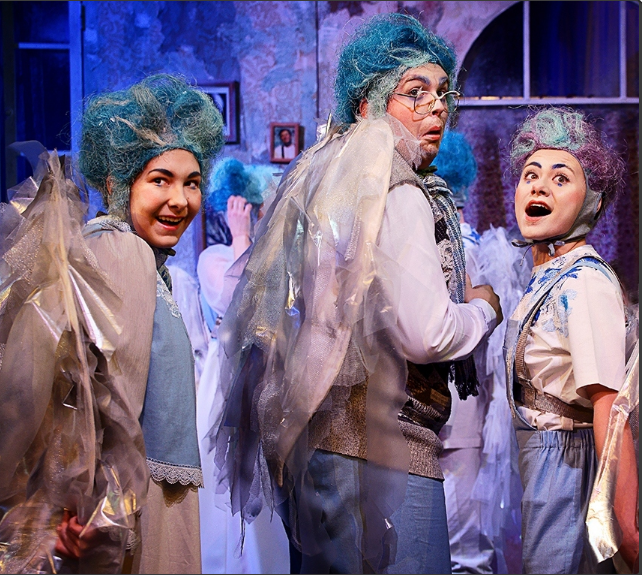 October 13, 18:00
Chelyabinsk State Academic Opera and Ballet Theatre
Pagliacci
Opera in 2 acts
You will see a dramatic tale of love and betrayal. Pagliacci revolves around a company of travelling comedians led by a jealous man who is ultimately driven to murder his actress wife and her lover. The central character shows a broad range of moods, from manic humour to murderous rage. Can a person play comedy while his heart is broken? Pagliacci is a classic story of the tears of a clown.

October 13, 18:00
Chelyabinsk State Youth Theatre
The Makropoulos Case
Play in 2 acts
Emilia Marty, a beautiful and world-famous singer, finds herself involved in the mysterious inheritance case. A strange envelope, a piece of old parchment paper, gossip, human greed, and egoism - as the story unravels, Emilia Marty's chilling secret will inevitably make you shiver. The bitter truth of her life will finally be revealed.
October 13, 18:00
Chelyabinsk State Academic Drama Theatre n.a. Naum Orlov
Aristocrat Beggars
Comedy in 2 acts
The story is taken from Eduardo Scarpetta's masterpiece Miseria e Nobiltà. The writer Felice and the photographer Pasquale live in poverty, constantly arguing as they attempt to sell their arts. Their friend Eugenio, son of the Marquis Ottavio, convinces the two to accompany him and pretend they are aristocrats when he goes to ask for the hand of his beloved Gemma. This is a story for those who believe that great laughter and love triumph over everything.
October 14, 18:00
Chelyabinsk State Academic Drama Theatre n.a. Naum Orlov
Alexei Karenin
Play
It does not matter where and when the story takes place. It could happen in the past, or it could be a phantom of someone's imagination. For what it's worth, the story might easily happen to your relatives or even you. What is important here, is the feelings that overwhelm the central character Alexei Karenin. He is not that self-confident senior statesman from Tolstoy's story, but a man crushed by grief and living someone else's life. He has to fight. He has to stop the inevitable.