Mechanical engineering is a basic sector of economy in practically any highly developed country. It holds the first place among all other sectors of the world industry. Mechanical Engineering Research Institute of South Ural State University not just participates in the process of training students, but also fulfils orders from the leading machine building enterprises of the region. Director of Mechanical Engineering Research Institute Ramil Zakirov shares on the fields of activity, interesting projects, and possibilities of collaboration with the research-and-development institute for its partners.
— Practical experience often becomes the main competitive advantage of a young specialist. How does Mechanical Engineering Research Institute participate in training students?
— Mechanical Engineering Research Institute is a base division for training students planning to work in the machine building complex. This includes almost all academic programs of the SUSU Institute of Engineering and Technology. We have an interactive class featuring equipment which allows students to obtain practical skills. They learn how to operate the state-of-the-art equipment already while studying. When they come to work to enterprises afterwards, these young specialists know how to operate the equipment, and they adapt quickly and build their careers successfully. Many of the university graduates who trained at Mechanical Engineering Research Institute are working not only at machine building enterprises, but also in other sectors.
— Do you help SUSU specialists in their research developments?
— Collaboration with the SUSU specialists is another prerogative of our institute. These are mostly specialists, scientists, doctoral and postgraduate students. We do research-and-development work, and produce prototypes as per drawings of our scientists and for their research studies. In particular, we collaborate with Deputy Director of еру Institute of Engineering and Technology Igor Schurov, Director of the SUSU Institute of Architecture and Construction Dmitriy Ulrikh, Dean of Faculty of Materials Science and Metallurgy Engineering Mikhail Ivanov, Head of the Department of Engineering Mechanics Sergey Sapozhnikov, Dean of Automobile and Tractor Engineering Faculty Yury Rozhdestvensky, Associate Professor of the Department of Aircrafts of the Faculty of Aerospace Engineering Viktor Fedorov, and others. The competences of the specialists of Mechanical Engineering Research Institute and modern equipment allow to perform those works at a high level.
— With what enterprises do the laboratories of Mechanical Engineering Research Institute collaborate?
— Mechanical Engineering Research Institute collaborates with enterprises of the real sector of economy at the regional and federal levels. The Laboratory of Mechanical Engineering headed by Pavel Samoilovskikh works with machine building enterprises, such as Chelyabinsk Tractor Plant, Bureau of Tooling and Machining, Turbina Special Design Bureau, and Android Technics. These are our main partners, with whom we have long-term contractual relationships. The Physical Simulation of Thermomechanical Processes Laboratory is headed by Aleksandr Akhemdianov. It mostly deals with metallurgy, so its customers are from that sector as well.
The Experimental Mechanics Laboratory under Pavel Taranenko performs serious research-and-development work jointly with Chelyabinsk Road Building Machines Plant. The lately created Composite Materials Laboratory is headed by Aleksandr Kheruvimov. Among their recent projects is the creation of a stand for a company from Yekaterinburg which is manufacturing electronic control systems for the mechanical engineering sector.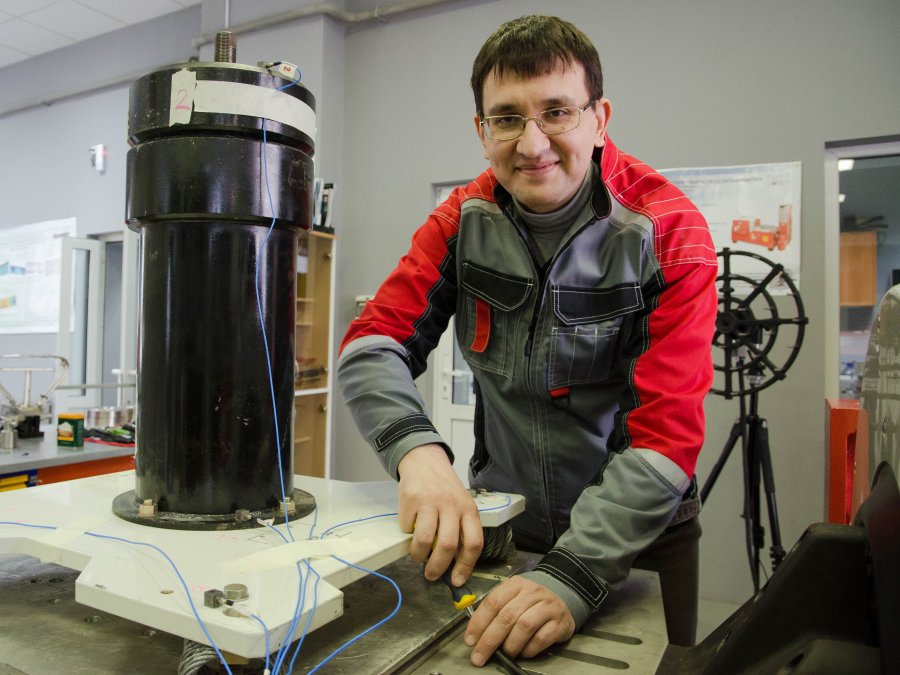 The Institute also has a Laboratory for Engineering Shells of Electronic Control Systems, which is located in Metallurgichesky District of Chelyabinsk. Here, we are engineering cab designs for enterprises of our city and region. Our main partners in this field are Chelyabinsk Mechanical Plant, which is considered to be the leading cranes manufacturer in Russia, Crane Technologies company, and DST Ural.
— The Centre of Computer Engineering has been added to the institute not so long ago. What interesting mechanical engineering projects of the Centre could you name?
— We have started collaborating with the leading Moscow company PK Transportnye Sistemy (Transport Systems). This is a leading manufacturer of trams for Moscow and Saint Petersburg. We have signed contracts for research-and-development works, as well as economic contracts. We elaborated the design documentation and produced a stand to test tram centre shafts. We also signed a contract with Kurgan Plant of Road Building Machines for development of an underbody for timber lorries. We are planning to start working on this project this year and continue it in 2019. Now the Centre of Computer Engineering is completing a three-year work with PJSC Kamaz. We engineered and produced a transmission system for the enterprise. It was successfully tested, and this SUSU innovation will probably be implemented by the enterprise in the nearest future.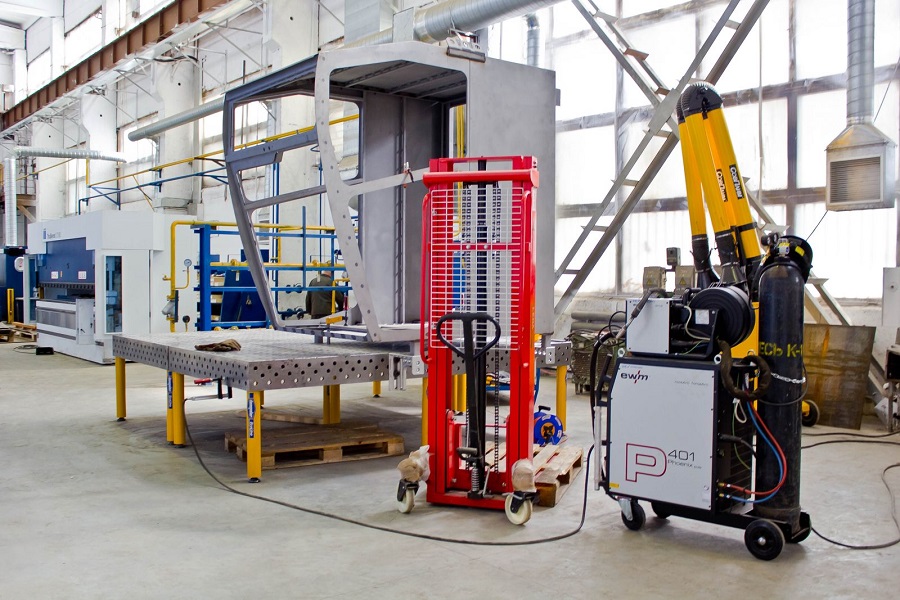 — What are the advantages for enterprises in collaboration with Mechanical Engineering Research Institute?
— The production deadlines and quality of the performed work are important for enterprises. Even the prices are on the third place. We satisfy all their requirements, every order is fulfilled with an individual approach since we deal with single piece production and not with batch production. We have not received a single negative feedback over all the years of our work. Highly qualified specialists work in the institute, all are graduates of South Ural State University! These are young and talented people. They are constantly self-perfecting, studying modern trends in their fields.
Today clients line up to work with us. We have partners with whom we have been working for a very long time. Currently the scopes of production are somewhat decreasing in the world, but it does not affect our institute. We have orders under both economic contracts and contracts for research-and-development works.
But the main advantage of our institute is the synergy between the laboratories. The heads of the laboratories efficiently solve the arising issues within their circle. For instance, if there is an order for the Experimental Mechanics Laboratory, the specialists address the Laboratory of Mechanical Engineering to create a product required for their work. We are holding negotiations with enterprises, discussing orders, and with joint efforts turning these ideas into reality!