The profession of HR manager is one of the most prestigious in the labor market, as development of a company in many aspects is determined by thoroughly selected personnel. South Ural State University performs training of in-demand specialists in human resources management, who are ready for independent analytical, project, research, consulting, organisational, managerial and training activity with personnel.
Advanced experience of HR management
Training of HR managers is performed by the Department of Labour Economics and Human Resources Management of the SEM (School of Economics and Management). The Department's founder and head is Doctor of Pedagogy, Philosophy Doctor, Professor, member of the All-Russian Educational-Methodology Association in the sphere of Human Resources Management, Honorary Worker of Higher Professional Education of the Russian Federation, expert on National Vocational Qualification (NVQ), Irina Rezanovich.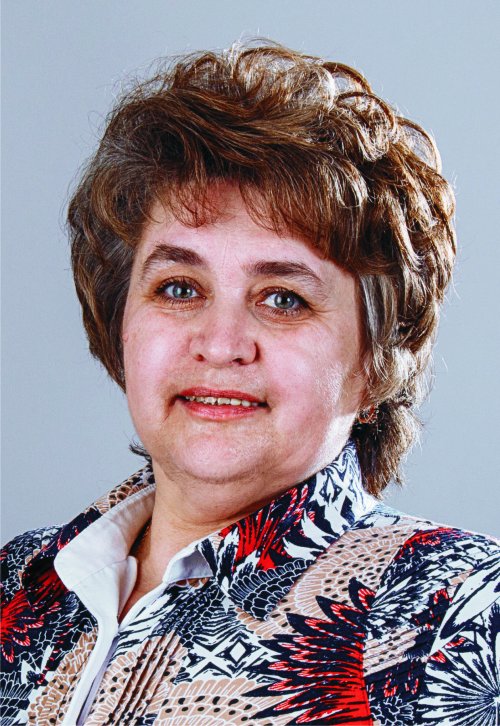 Photo: Head of the SUSU SEM Department of Labour Economics and Human Resources Management, Irina Rezanovich
"Training in the HR sphere is extremely topical – a significant number of employees in specialised offices and subdivisions, unfortunately, still do not have specialised education and specific training. Business holders started to understand that efficient personnel management is the key factor of success in the global competition. These circumstances conditioned launching of new specialty, Human Resources Management, at South Ural State University in 2002. After 4 years, a specialised Department had been established, and from July 1 of 2016 it was transformed into the Department of Labour Economics and Human Resources Management."
Today, the Department performs training of bachelor's and master's degree students in the specialty of Human Resources Management in intramural and extramural modes of study. Teaching and Academic staff of the Department is represented by highly-qualified specialists in the sphere of theory and practice of human resources management, labour economics and related branches of management, among whom are 7 Doctors and Candidates of Sciences, executives and specialists of HR offices of the largest factories of Chelyabinsk.
Within the education process, the Department has an emphasis on using advanced world experience and concepts of HR management. All teaching staff of the Department completed vocational enhancement courses in leading universities of Moscow and Saint Petersburg; some of them have successfully graduated the Open University of Great Britain and completed professional internship in the USA. Each lecturer has an experience of consulting and auditing activity. Teaching staff of the Department take active part in research projects and applied scientific research, involving best students as well.
Specificities of training HR specialists
Responsibilities of a HR manager include a wide range of tasks, from searching for job seekers to determining personnel policy of the institution and forming corporate culture as a whole. Educational programme takes these requirements into account and includes studying classic management theories, contemporary concepts and world tendencies in this sphere. The curriculum includes economic, managerial and jurisprudence courses as well as behavioral disciplines such as Sociology, Psychology, and Pedagogy.
"Characteristic feature of our Department teaching staff's work is forming a creative learning environment, and the use of modern educational technology oriented at development of leader qualities and the ability to make decisions in non-routine HR management situations," notes Irina Rezanovich. "For students of intramural and especially of extramural mode of study we use the possibilities of Moodle - modular object-oriented dynamic learning environment, which, in a series of cases, allows compensating the limited in-class interaction of extramural students with a teacher, and fill the possible knowledge gaps of full-time students."
Students and teaching staff of the Department take part in meetings with practicing specialists of HR offices and study topical issues, new methods and techniques of managerial influence. Master classes by leading HR managers of Chelyabinsk are held on a regular basis. The Department maintains fruitful partnerships with leading educational institutions and research centres, both in Russia and abroad. Among academic partners are: Plekhanov Russian University of Economics, Novosibirsk State University of Economics and Management, Kyrgyz Russian Slavic University, and Russian-Armenian (Slavic) University. In order to summarize practical and theoretical experience as well as for an exchange of its achievements with colleagues, the Department regularly holds All-Russian scientific conferences, publishes collections of research papers and monographs. High quality of training of future specialists at the Department is proved by students' victories in 17 all-Russian and international students Olympiads in Moscow, Omsk, Novosibirsk, Yekaterinburg, Tyumen, Kazan and other cities.
Besides, for 15 years the Department has been implementing the Professional Retraining Programme entitled "Human resources management at eneterprises of various forms of property". Within this time, more than 180 specialists and executives of HR offices have successfully completed their training.
Demand for the Department's alumni
In 12 years, the Department of Labour Economics and Human Resources Management released more than 800 specialists who are working as executives at HR offices, department heads and senior specialists at all largest enterprises of the Chelyabinsk region.
"Our alumni are successfully working in HR service in industry, trade, transportation, in banking, insurance, tourism and other spheres, in employment offices and labour markets, as well as in offices for human resources management in state and municipal governing bodies. Moreover, they are very in-demand in business environment; each year, the number of applications that we receive for graduating students exceeds the number of alumni themselves," emphasized Head of the SUSU SEM Department of Labour Economics and Human Resources Management.
The Department cooperates with numerous business partners, such as Opyimus Prime Recruitment Agency, YuzhuralStroyServis Exploitation and Construction Company, ER-Telekom Telecommunications Holding, leader in the sphere of consulting and auditing Avuar AGK, KONAR Industrial Group, ect.
"On the occasion, speaking on behalf of the Department and from me personally, I would like to congratulate our university's team of HR office. They are good professionals in their sphere: responsible and sympathetic people who can listen, sometimes 'work as psychotherapists' and – what's most important for me – possessing such important human quality as kindness. Our dear personnel officers! Congratulate you on your professional holiday! Let you cadres be grateful and you efforts will always be duly appreciated. We wish you good health, strong nerves, infinite energy and inspiration! We wish you new achievements, good luck and well-being!" congratulated her colleagues Irina Rezanovich.