In honor of Knowledge Day, on August 31, there will be held Matriculation Ceremony 2018 theater festival on SUSU University Square. "SUSU as the start of your success" will become a slogan of the event.
This festival has already become traditional for South Ural State University but this time the specific feature about it will consist in the fact, that the theater prolog will be devoted to the 75th anniversary of the university.
"Today's SUSU is a dynamically developing, prestigious university which remains truly young as our students are. First of all, this is the festival of all first-year students and we are glad to welcome not only the students of our university but the students of other universities as well," told Svetlana Filipchuk, Director of SUSU Creativity Center.
During the event, there will be organized a festive procession of the senior students. Columns of the university schools and institutes will be headed by their directors who then will welcome their first-year students from the stage.
The first-year students will hear the anthem of South Ural State University which will become significant and important as during the period of their study at the university they will sing it in the course of all university events! The anthem will be performed by Primavera Choir.
In accordance with the tradition, the first-year students will hold out a promise to be worthy of South Ural State University student title after that SUSU Rector Aleksandr Shestakov will send a solemn message to them and hand over a student identification card.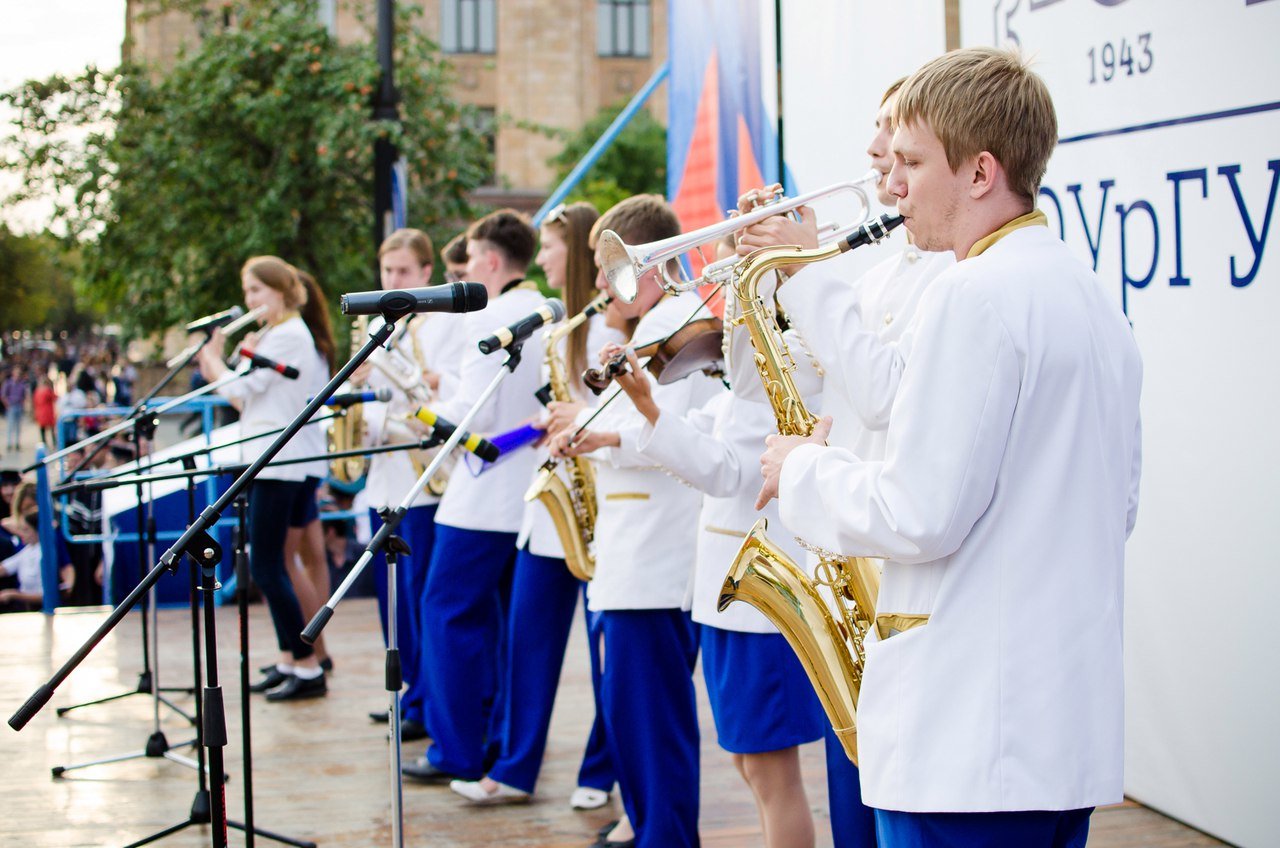 In the course of the festival, SUSU Creativity Center performance groups will show a bright performance. Here the students will be able to assess and choose a group which is the most interesting for them and a part of which they will be able to become during their studying years. Ladies Band will perform songs, Crazy Family will dance, Folkton and Uralskoye razdolje will present the Russian folk. SUSU ensemble of ballroom dance will brighten up the event.
Deep Vision dance theatre which is known not only in Chelyabinsk but all around Russia will present its works to the first-year students. This year the group represented the Chelyabinsk Region at XXVI Russian Student Spring, the All-Russian Festival of Student Creativity in Stavropol. The most numerous group Male-voice Choir of SUSU Automobile and Tractor Engineering Faculty will perform the song "Rossiya, vpered!" (Come on, Russia!) with an appeal to pursue the achievements. Gorod N, the KVN Humour Show students group will show its performance. The party at D-Club nightclub will become the third part of the festival!
The ceremony will end up with the bright and festival firework.
The event will begin on August 31 at 6:00 p.m., University Square (in front of SUSU Main Building).
Event date:
Friday, 31 August, 2018 - 18:00