One of the most important fields of development at South Ural State University is broadening international partnership, for which SUSU is actively working on creating and strengthening contacts with international academic organisations. A large number of SUSU's partner universities are located in China. This year, the quality of the interaction with them can rise to a new level thanks to the university creating its own partner network of Pushkin Institute centers.
In 2014, by assignment of the Ministry of Education and Science of the Russian Federation, one of the biggest projects for promoting Russian language and culture in the international research and academic space was launched – the process of creating a partner network of Pushkin Institute under the auspices of A.S. Pushkin Institute of Russian Language was started. As part of this program, special centers were opened at leading Russian universities – one was created at South Ural State University.
Goals and Tasks of the SUSU Pushkin Institute Center
The SUSU Pushkin Institute Research, Education and Coordination Center operates within the Institute of Linguistics and International Communication. The head of the Center, Candidate of Sciences (Philology), Associate Professor of the Department of Russian as Foreign Language of the ILIC Yadviga Berezovskaya speaks about the Center's goals:
"First of all, the center has a coordination function and supports attracting and activating attention, and increasing interest in Russian among foreign citizens. The center is trying to follow international tendencies and keep up with the times, developing online education and entering the international electronic space."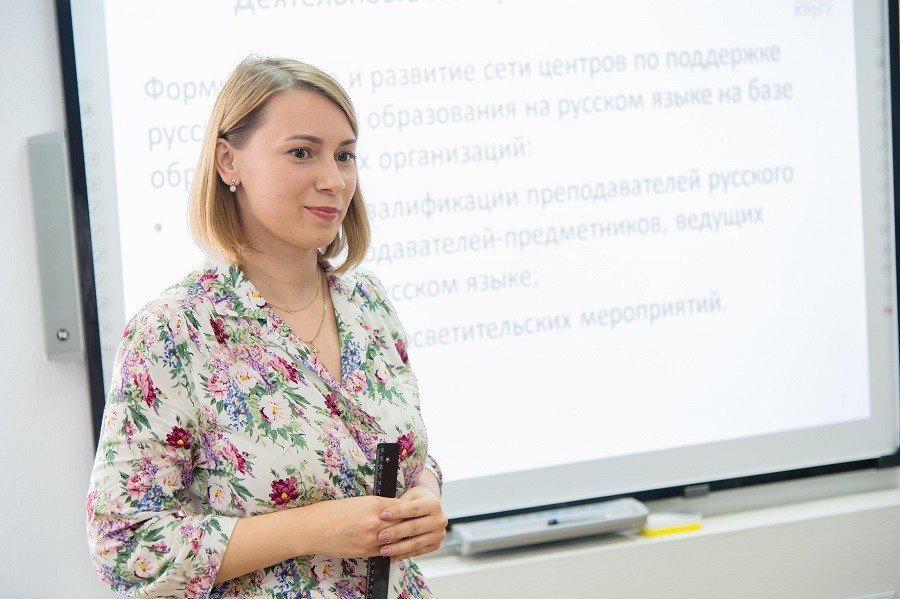 The Center's tasks include participation in conferences and exhibitions, holding an essay contest and online Russian Language Olympiad, developing and implementing programs of academic tourism, organizational, methodological, and technical support for Russian-language educational projects and software under the brand of Pushkin Institute, and much more. An important part of the work of the Center's staff is holding continuing education courses for their colleagues who teach Russian or teach courses in Russian abroad.
Much attention in the Center's work is paid to using innovative technologies to teach Russian to international students studying at SUSU. Under the guidance of Dmitry Katsay, Associate Professor of the SEECS Department of Informational and Measuring Technology, a robot named Vanya was developed – a hardware and software complex able to recognize speech and generate answers in Russian, used as an assistant for lessons with international students. The Center also participated in creating academic resources for online education of international students in Russian.
Pushkin Institute Partner Network in China
In 2018, South Ural State University began work on creating a Pushkin Institute network at partner universities offering lessons in Russian in China. This became possible thanks to SUSU receiving a subsidy for holding events aimed at full functioning and development of Russian. The goal of the project is to promote the state language of Russia in the international academic space, and forming a positive image of our country and increasing its international prestige.
"Based on the Regulations for Partner Networks approved by the Ministry of Education and Science of the Russian Federation, there are two categories of membership for partners of the Pushkin Institute network: active, in which an agreement is signed with the head organisation of the partner network, and associated, in which an agreement is signed with an authorized organisation. SUSU, as an active member of the partner network, has earned the right to develop a partner network and open Pushkin Institute centers at partner universities abroad," explains Yadviga Leonidovna.
According to the project, SUSU will open no less than 8 Pushkin Institute centers at academic institutions in China with which the university is holding negotiations. The program will be fulfilled as part of a partnership with the Federal Agency for the Commonwealth of Independent States, Compatriots Living Abroad and International Humanitarian Cooperation (Rossotrudnichestvo), the Association of Technical Universities in Russia and China (ATURK), and the University of Shanghai Cooperation Organization (USCO). The creation of a partner network is coordinated by the head of the Department of International Relations and Regional Studies of ILIC Lyudmila Shestakova.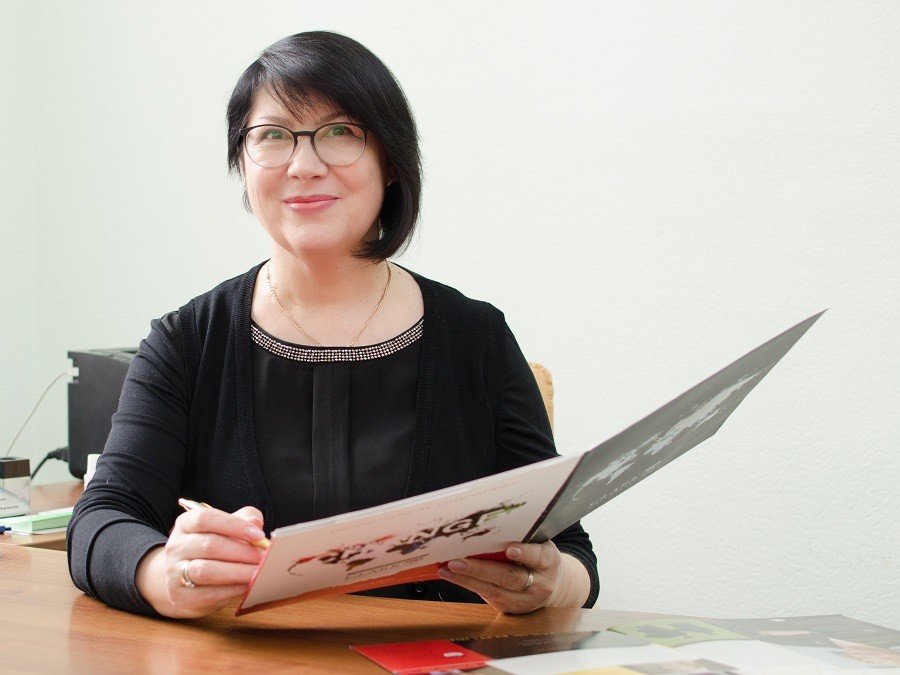 "The Pushkin Institute partner network that we will be developing in China has some important and unique features. It reflects special nature of our university, blending the university's development into its strategy, which is related to the implementation of information technology in education and research," notes Lyudmila Ivanovna.
The programs will be fulfilled using the integrated subject and language approach which involves the use of machine translation, neural network training, voice identification, and so on. The focus will be on such Industry 4.0 technologies as information security and protecting information in technological processes, the industrial Internet of Things, artificial intelligence, and machine learning.
Within this project, the university is planning on holding webinars on teaching methods, master classes, continuing education courses, and other events for Chinese teachers from partner universities. Interesting forms of teaching will be used to teach schoolchildren and students, including a Russian calligraphy contest, a contest for projects to promote Russian on Chinese social networks, and various Olympiads.
At this time, preparations are underway to create a site for the Pushkin Institute partner network which will unite the centers created with the support of SUSU and the People's Republic of China. It will host informational and methodological materials in Russian and Chinese so that all participants of the project can work with one another.