A warm welcome to our freshers!
We hope you will have a truly unforgettable experience at SUSU. If you start feeling homesick, lonely or overwhelmed, we are here for you!
The Centre for Cultural Adaptation is a community that helps international students to cope with the adjustment process in Chelyabinsk. The aim of the Centre is to transform the challenging process of living in a different culture into an exciting adventure and make students' experience at SUSU as great as possible. The volunteers make sure international students get social, cultural, and academic support through their transition.
As soon as their studies start at SUSU, international students get to know the Centre's volunteer team. The volunteers make presentations about the Centre in every student group and introduce themselves. International students who already study at SUSU often invite their fellow freshers to join the Centre for Cultural Adaptation as they have been there themselves.
For two years of their work, the volunteers have learned the importance of being an active listener with international students. In Arab countries, for example, families get together in the evenings and discuss the day, share their thoughts and emotions, and give advice. South Ural State University is a culturally diverse place with students from more than 48 countries. The Centre for Cultural Adaptation makes sure no one feels lonely in this big family of different origins, cultures, and ethnicities.
The Centre for Cultural Adaptation organizes different activities with international students. In 2017 the Centre held more than 140 events. The Centre frequently holds Russian-speaking meetings where international students have fun practising the language. Among the regular activities are different workshops - international students learn dancing, playing the guitar, and make their own handmade gifts.
Every year the Centre for Cultural Adaptation takes students to Olympus summer camp, where international students immerse into the very Russian environment. They live in wooden houses together with Russian students, surrounded by beautiful Ural nature, taste Russian cuisine, and do lots of practice speaking Russian with the natives.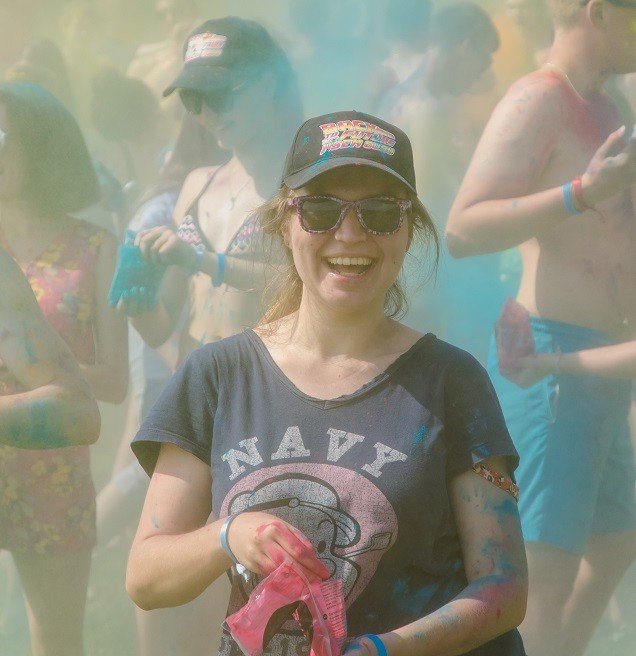 What is more, the Centre regularly organizes cultural festivals. At the end of every year, international students are invited to celebrate the New Year like a Russian.
The Centre for Cultural Adaptation plans regular trips to beautiful places in Southern Ural. International students are amazed at the wonderful ski-resort called "Sunny Valley" and fall in love with Ural lakes (Lake Sugomak, Lake Zyuratkul, and Kaolin quarry). Cultural trips are among the favourite activities of international students, who love going to Chelyabinsk museums, visiting the city's theatres and watching Russian ballet.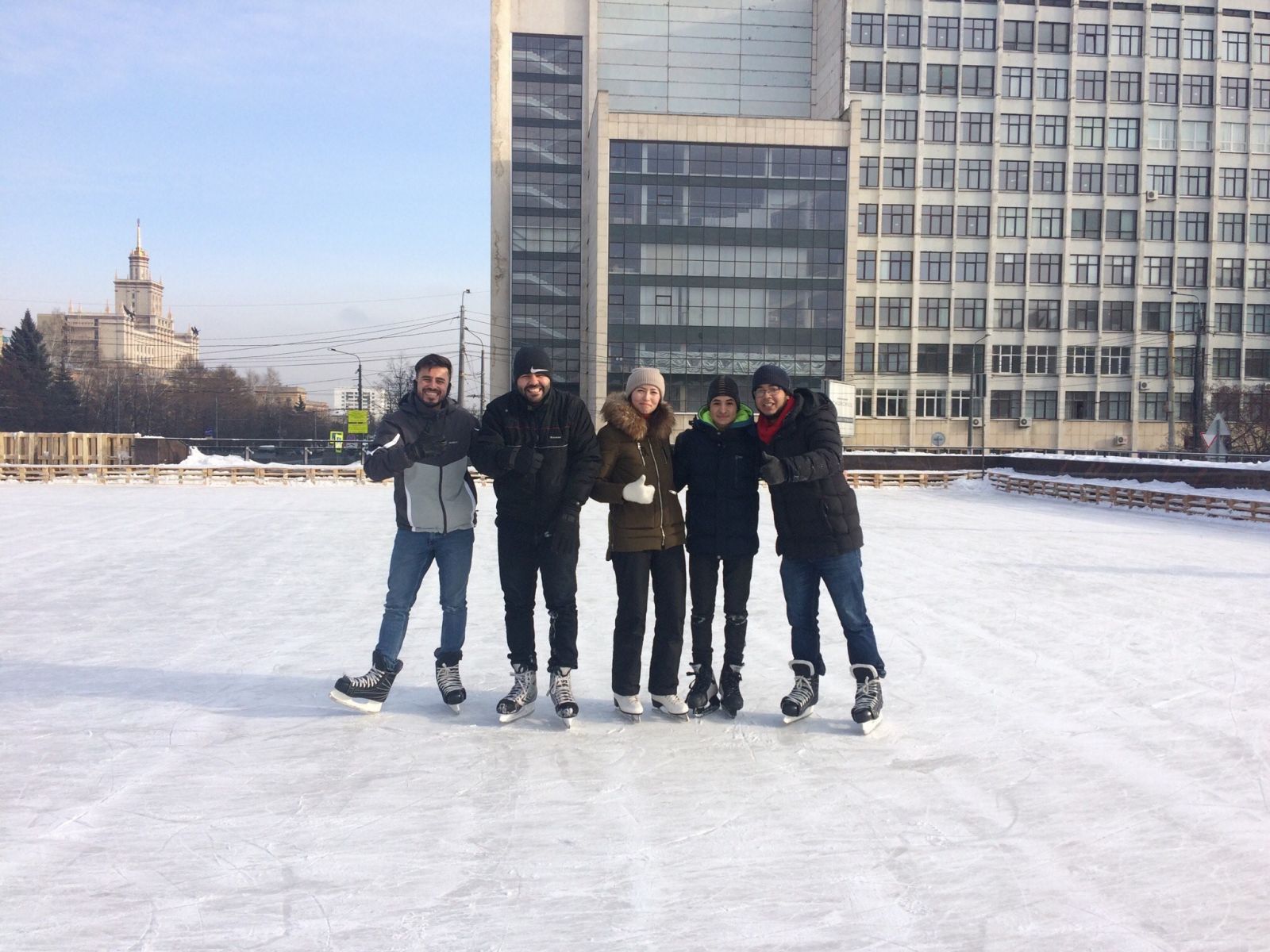 In 2018 the Centre plans to come back to the regular events so beloved by international students and organize even more exciting stuff! This year the volunteers' attention will be especially focused on the academic support. Studying in Russian is a tough experience and many international students have to work hard to cope with their study load. The Centre plans to form a special volunteer team to provide better support for students struggling academically.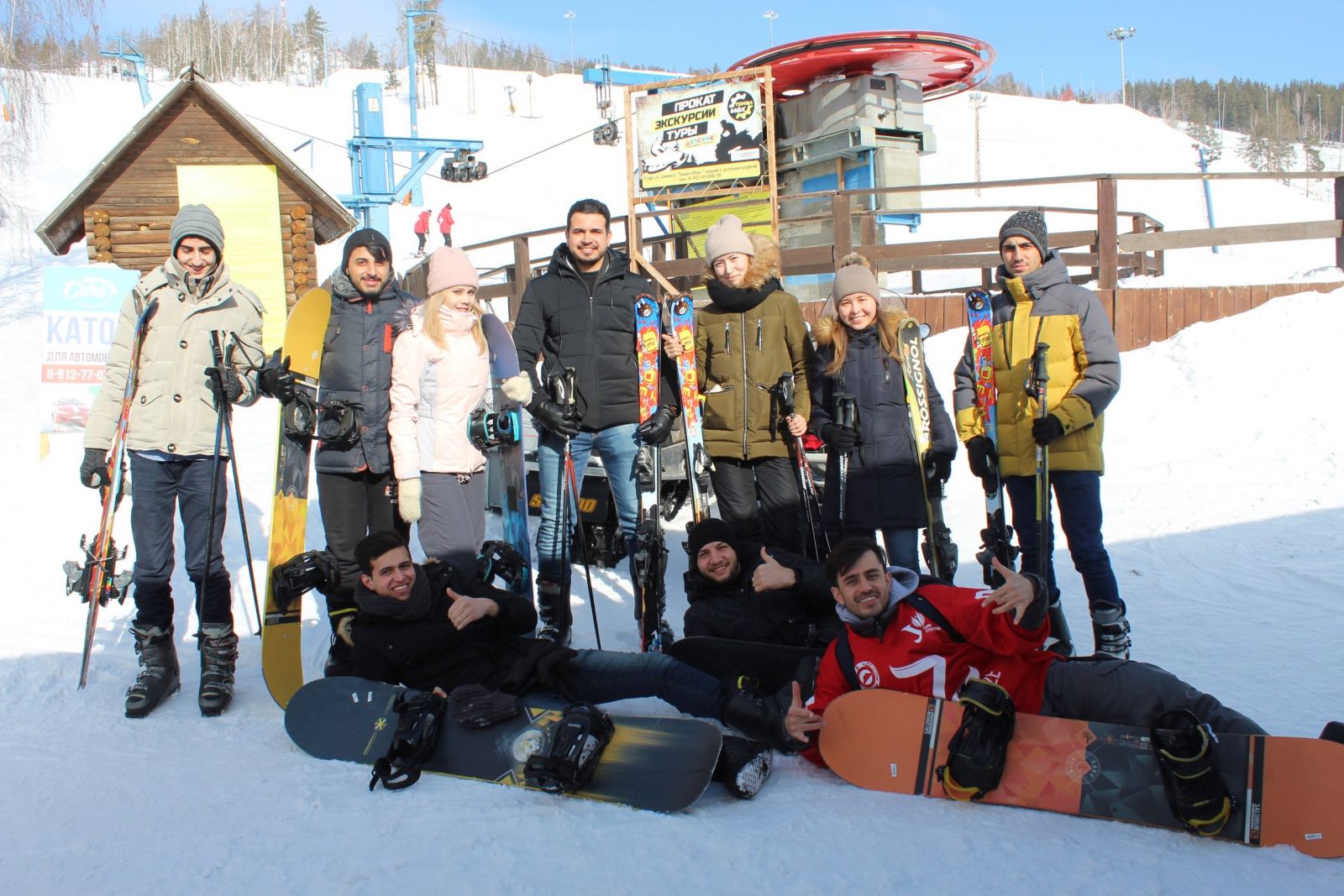 Every year more and more international students come to study at SUSU. That is why the Centre for Cultural Adaptation will keep growing and improving to make the SUSU experience of every student the most amazing time in their lives!
Contact information:
Address:
South Ural State University
Office 374, Main University Building
76, Prospect Lenina
Tel.: +7 351 272 31 01
Head of the Centre: Dina Valieva
If you want to join the Centre as a volunteer, write us in VKontakte or fill out a Google Form.