The study of creativity has a long history. Creative people include those who have the potential to offer progressive ideas, modernize, and implement innovations. Over 16 years, South Ural State University researchers have kept track of the pupils of a Chelyabinsk lyceum. This multi-year research allowed researchers to test the concept of developing children's aptitude and determine resources which allow children to maintain and develop their intellect and creativity for many years.
A 16-year Research Project
Intellect and creativity are absolutely necessary qualities for modern people and have great value in science, business, politics, and art – in all of the dynamically-developing spheres of life where competition is fierce. The creative class of people are the ones who determine the development of any society or country. SUSU professor Vera Gryazeva-Dobshinskaya has developed a sociopsychological concept for developing children's aptitude: "Gifted Children: the Ecology of Art". Under her guidance, scientists of the laboratory of Psychology and Psychophysiology of Stress Resistance and Creativity of the SUSU School of Medical Biology research the links between intellect, creativity, and adaptive resources among children. Yuliya Dmitrieva is one of the research staff of the laboratory.
"Several years ago, the group of researchers, under the guidance of Doctor of Sciences (Psychology) Professor Vera Gryazeva-Dobshinskaya and Candidate of Sciences (Psychology) Vera Aleksandrovna Glukhova completed a research project – parts of a large, longitudinal research in which around 500 children studying in a lyceum in Chelyabinsk took part. The goal for this research was to determine the characteristics of creativity and also determine resources for adaptivity to determine strategies for these children's development in the future," explains Yuliya Dmitrieva.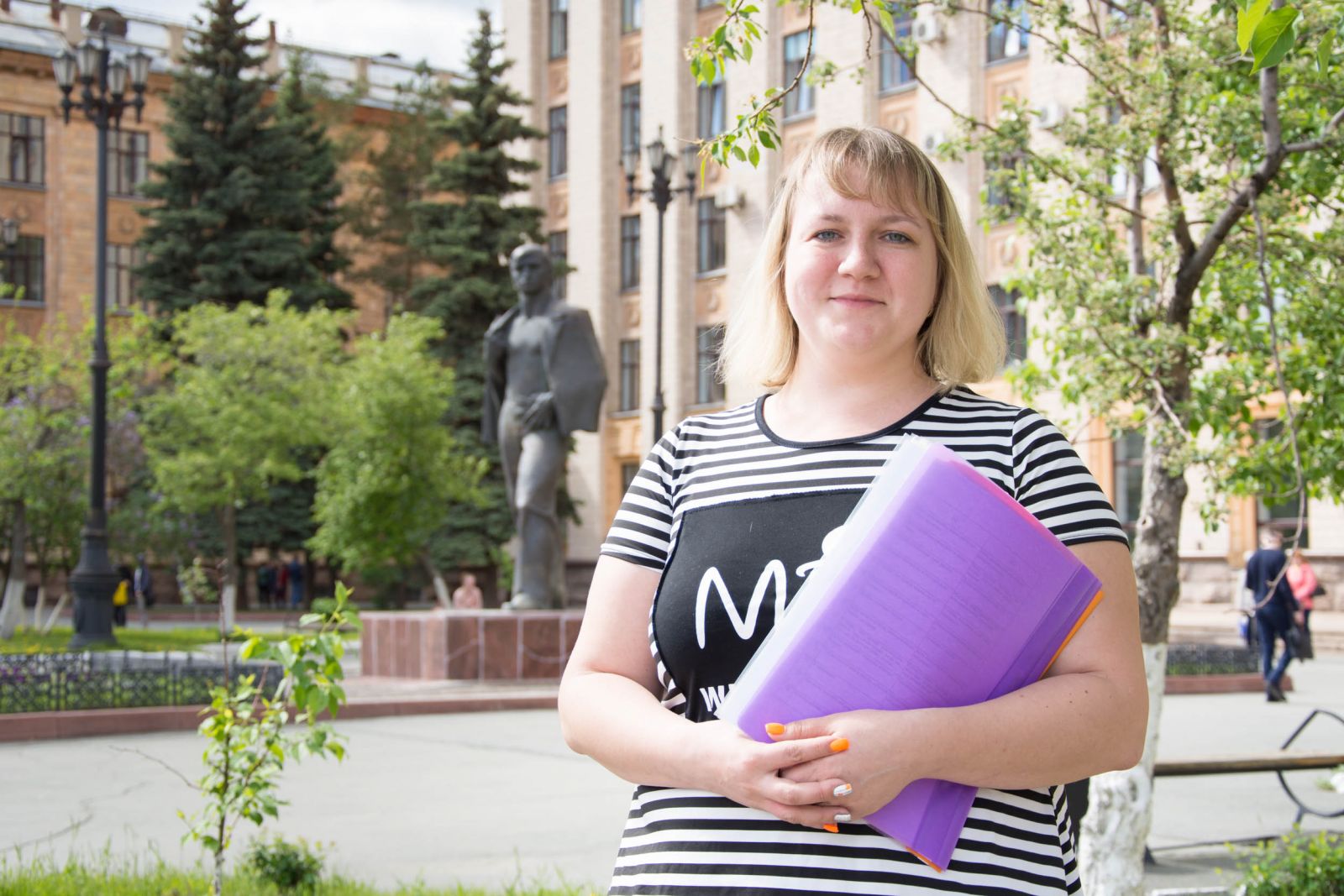 Creativity is the potential of man which can change and, undoubtedly, is determined by the conditions in which children's social adaptation occurs in classrooms and at the school. In certain facilitating conditions, creativity can develop and grow, but in non-facilitating conditions – they can remain the same or even decline. So SUSU researchers completed a study aimed at determining the connections between creativity, intellect, and personal adaptive resources among children.
Studying the Creativity of Schoolchildren
Children's time studying in school is very important for their social adaptation. Often in schools, children are required to meet a certain standard. In many cases, unfortunately, this leads to conflicts between a child's creative potential, their creative initiative, and the necessity of meeting norms.
"Our research involves defining characteristics of creativity and identifying options for combining them with children's personal adaptive resources beginning from preschool age. This study is aimed at determining the interrelations of these phenomena (creativity and adaptive resources) at various levels of originality, and the development of these ideas as a specific characteristic of creativity among children," continues Yuliya Aleksandrovna.
All of the children who participated in the research were divided into 4 groups according to their level of originality and the development of their ideas.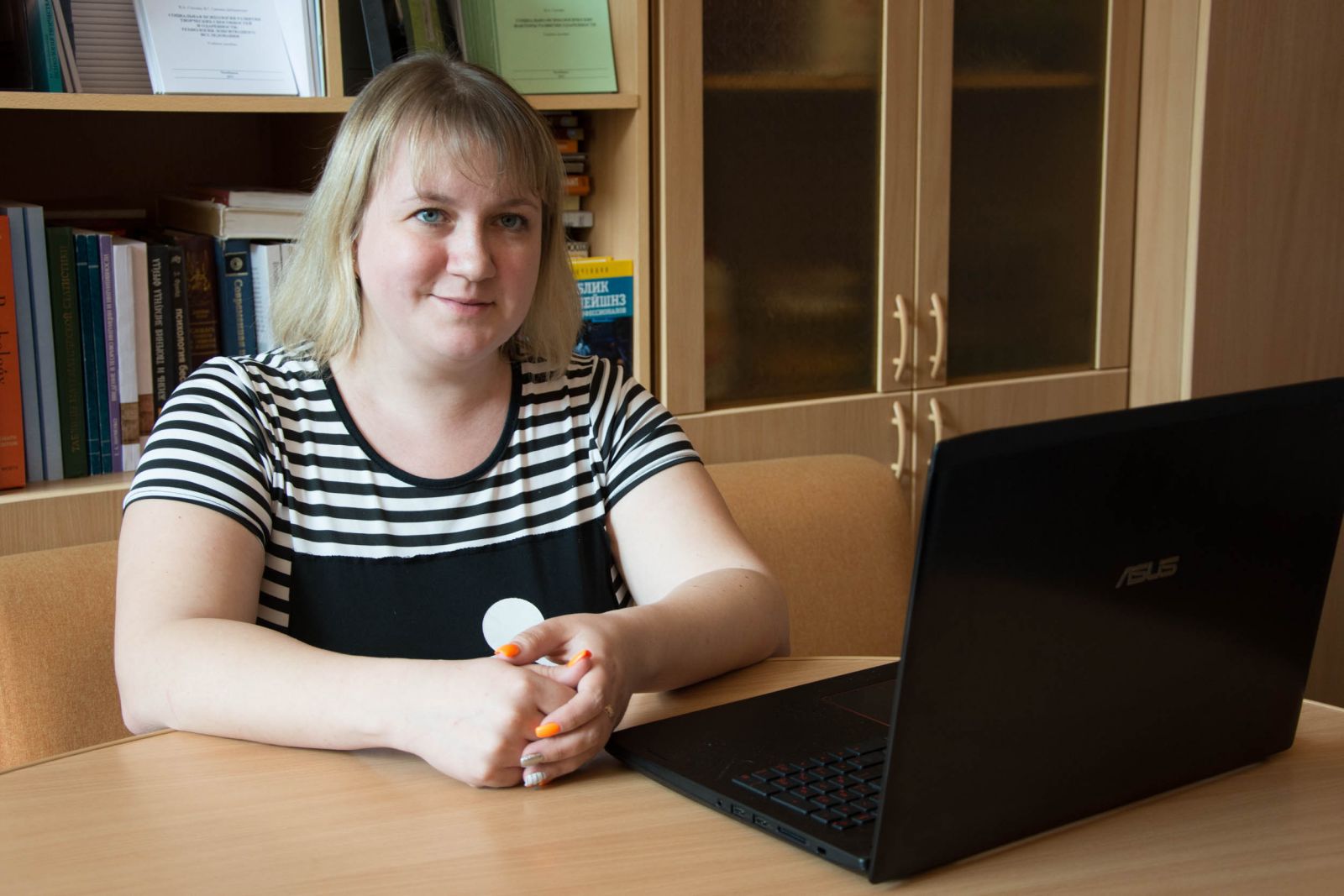 "To obtain credible results, we used a set of reliable psychodiagnostic methods. For the psychological identification of creativity and its main characteristics, we used the E. Torrence test. This test includes 4 independent scales "fluency", "flexibility", "originality", and "development". For the psychological determination of a child's level of intellect, we used a children's form of the Wexler WISC intellectual test. To determine the creative and adaptive resources of individuals such as intellectual control, reality and complexity of perception, and types of experiences, we used the Rorschach test," says Yuliya Dmitrieva.
Diagnostics for Successful Education
According to the results of the study, a mathematic model of creative and personal adaptation resources was built. It was found that children with a high level of originality and development, personal adaptive resources, intellect, and creativity were integrated in to a single, interconnected system. For these children, creativity is an expression of their personality, takes into account the reality of their environment, and is associated with the use of their intellectual resources. Children with a low level of originality and development of their personal adaptive resources did not have connections between their intellect and creativity.
"The mathematical model that we obtained from our work can be used to predict the development of creativity and personal adaptive resources among young schoolchildren and the deployment of a differentiated approach to education for such children. This will allow them to study successfully in school, maintaining and developing their intellect and creativity," stresses Yuliya Aleksandrovna.
The results that SUSU researchers obtained are already being used in the work of Chelyabinsk psychologists in working with gifted children. The results of this multi-year study are being prepared for publication in a highly-rated research journal Psychology in Russia: State of the Art, which is part of the Scopus and Web of Science scientometric databases. The results were also presented at the Russian Research and Pedagogical Forum "Modern Children: What Are They Like?", one section of which, "Development of the Intellect of Modern Children", was organized at South Ural State University.