On June 27th a national holiday is celebrated in Russia, which is relevant to the majority of students — Youth Day. South Ural State University pays much attention to working with students: here each one of them can get help whenever they need it, reveal their talents and find their path in life. Head of the Extracurricular Activities Department Svetlana Yudochkina shares on what opportunities are provided for SUSU students besides studying.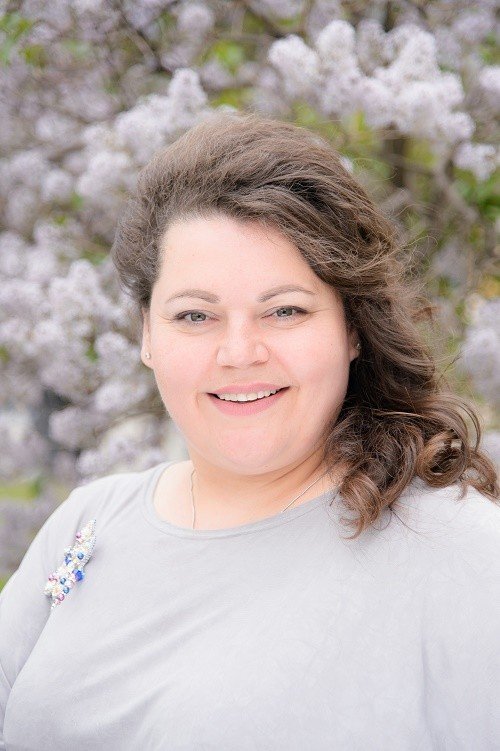 — When former school pupils enter a university, they find themselves in an unusual environment, and many of them also come from other countries. What support does SUSU provide its students with during their studies?
— We have elaborated a certain system of work in this field. Each institute and school have developed a program for adaptation of freshmen students, and deputy directors for extracurricular and discipline work of these subdivisions hold a complex of events aimed at helping students, including international ones, to adapt to the new conditions; and since this process is different for every person, we focus both on group and individual work.
I would like to say that besides the qualified specialists, students themselves make special contribution into the adaptation program. Big work is being performed by the United Student Council. The Council's structure comprises two main forms: student councils and student associations. Student councils exist in every school and institute, they organize the work of student self-government within the institute or school.
Student associations are structural units at the university level. We have such organisations as: Mass Cultural Events Committee, SUSU KVN League, Association of International Students, Volunteer Center, Headquarter of Student Labor Unions, Uralsky Sokol Student Sports Club, School of Sound Engineers and DJs, Tourist Club, Predprinimai (Endeavor), Muzkom (Musical Committee), Ufights Management Fights Club, Poisk Scouting Forces, Debates Club, Young Leader School, Presenters School, as well as Student Mentoring System — a project under which mentoring for academic groups of freshmen is being held by senior students.
Student life starts on the first year of studies, that is why successful adaptation to studying and university life is key to further development of every student as an individual and as a future specialist. Successful start of studies may help students in their further academic endeavors, make positive impact on the process of building relations with lecturers and groupmates, attract attention of the organizers of student scientific associations and leaders of various student creative groups and associations, enthusiasts of student public life.
– What fields of extracurricular work with students are being fulfilled at SUSU?
The system of extracurricular and discipline work with students is being actively formed and developed at the university since it is part of the process of quality training of specialists. Active life of modern students of South Ural State University, besides studying, is tied connected to sports and culture. All conditions are created at the university for sports and creativity. Regular sports-and-recreation and cultural events make the life of SUSU students brighter and more interesting.
The system of extracurricular and discipline work at South Ural State University includes the following elements and fields: civil-and-patriotic education; scientific research and occupational guidance; students' mass cultural and creative activities: a system of creative associations, shows, contests, festivals, exhibitions, etc; sports-and-recreation, promotion and implementation of physical education and healthy lifestyle; organization of psychological counseling and preventive measures: freshmen adaptation, problems of a young family, prevention of law violation, drug addiction and HIV.
— What measures aiming at adaptation to university are being taken for freshmen?
— We hold a number of events for freshmen in the beginning of a semester, which allow them to adapt to university: adaptation meetings, Matriculation Ceremony, Successful SUSU Festival, where all the forms of the university's extracurricular activity are presented, including scientific, cultural and recreational ones. Our freshmen have such busy schedule that they have no time to miss their school and parents — they totally plunge into teeming activity starting from the very first day of studies.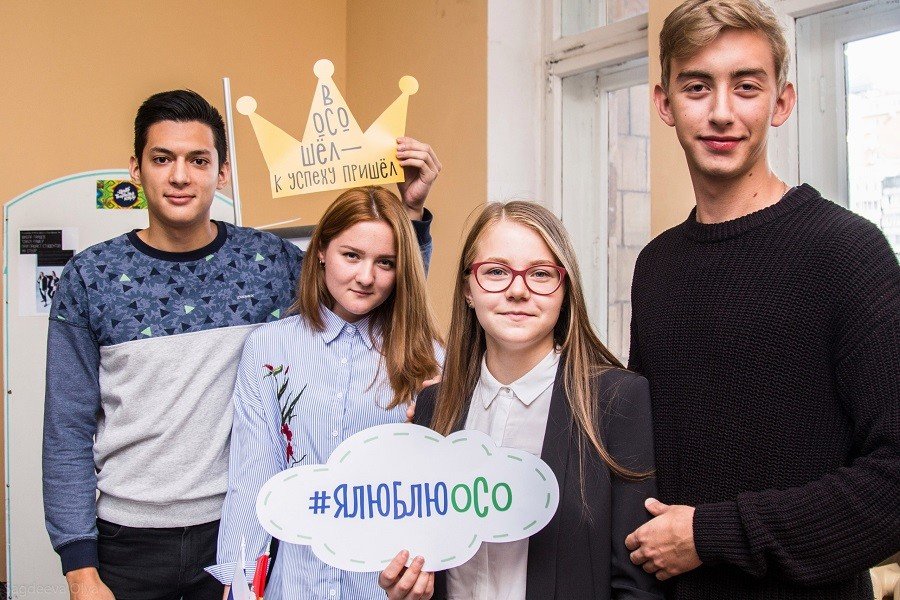 — How active are students in self-fulfillment?
— Students are offered many accessible fields to try fulfill their potential. We are happy that they show initiative and we always try to support it. For instance, Uralsky Sokol Sports Club was established using a students' project. In essence, students are both managers and participants. They created an organisation solely on their own, and then ensured its functioning by holding events. And we may say that SUSU students can do everything: create a scenario, find sponsors and partners, attract other students, and hold an event.
— What skills do SUSU students gain by organizing events and participating in student organisations' activities?
— Student years are the brightest pages of our life. Every person is a unique individual, and our task is to ensure that every student discovers his/her own self. First of all, students understand who they can be when fulfilling a certain project. For instance, some guys see themselves as managers, but in reality they are perfect executors. Only in the course of activity you can undergo self-identification, self-perfection, develop leadership qualities and form the ability to work in a team and the striving to reveal your talents; students answer the question 'Who am I?'. It is very important that every student has an opportunity to learn to create something through trial and error. Where else, besides a university, a person can make errors while undergoing internal growth?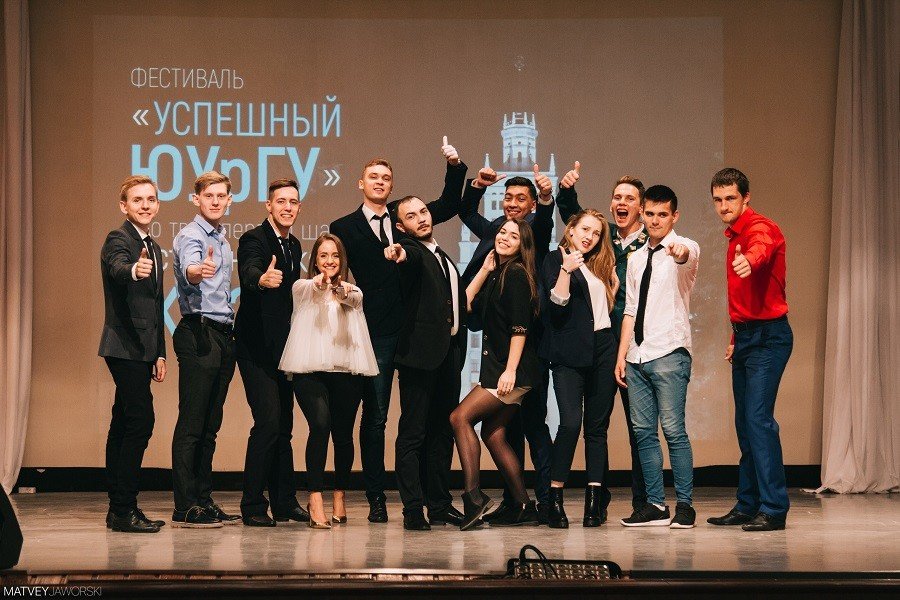 — How does SUSU fulfill civil-and-patriotic education?
— A program on civil-and-patriotic education is being fulfilled at SUSU; we are compiling a plan of work in this field which is being constantly corrected due to the fact that we receive requests from our city's and region's organisations regarding holding events involving our students. Schools and institutes are fulfilling their own plans. In essence this activity covers all SUSU students.
We are very closely cooperating with the SUSU Faculty of Military Education, which is performing work in the field of military-and-patriotic education. Many of the events that we hold are based on the experience of the Faculty of Military Education. We also interact with the Council of Veterans, with Museum of SUSU History, which does big work with pupils, students and guests of our university. Recently we have undertaken a creation of a museum exhibit, which will include objects found by the members of Poisk Student Scouting Forces during their work on the battle fields. These finds are made within the frameworks of participation in the In Memoriam Watch all-Russian campaign.
— One of the most interesting events of the extracurricular activity for students is their trip to Olimp summer camp. What will it be like this year?
— The summer recreation program is the time students are waiting for the most, since they can rest, communicate with students of all schools and institutes, and exchange emotions. This year our university celebrates several anniversaries, and first of all it is the 75th birthday of our beloved university. Also in September Nepryakhino sports-and-recreation complex, and camp Olimp being part of it, will celebrate its 60th anniversary. So, the program developed for the camp we devoted to these anniversaries.
This your 4 sessions will be functioning. Currently vouchers are being actively purchased, and those who wish to go to the camp, should hurry. The first session will be for the meeting of student associations, the second one will be called "Azimut", the third one — "Tretyakovka", and the fourth session will be held in a format of Open Space youth forum.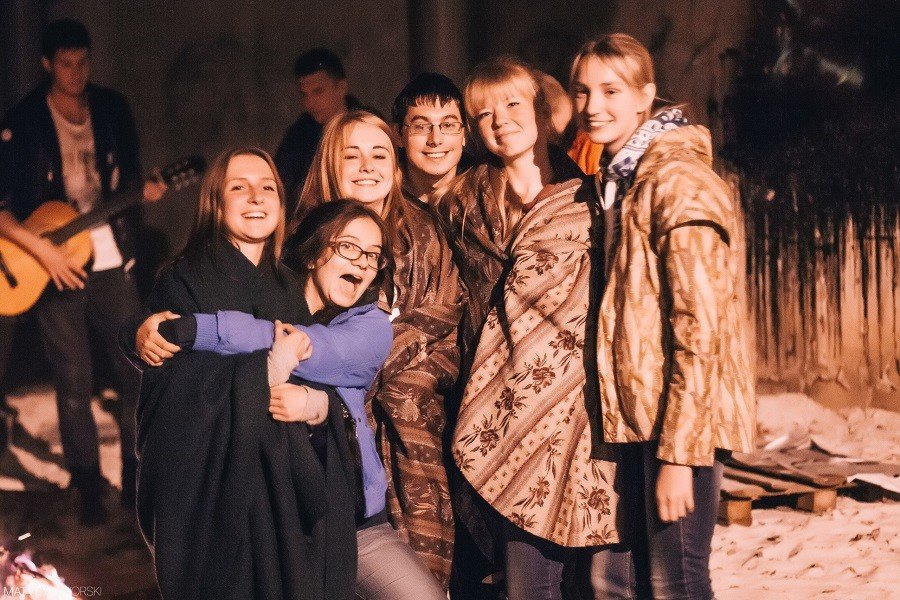 — What would you advise to young people studying at SUSU?
— I'd like to say that the best students study at our university, and the skills which they gain at SUSU will never let them vanish in the crowd — they will always stand out, strive and achieve. My main advice is: act, do not stand still, study, do science and create. Making your life interesting is what any student is capable of. And it is worth noting that preparation is the key to success.