At the Power Engineering Faculty of South Ural State University's Polytechnic Institute, there are student corners for all SUSU students to relax and enjoy themselves.
The Dean of the Power Engineering Faculty, Sergey Gandzha, told us about how the idea for creating such spaces came to be, and where additional areas for relaxation and leisure will be created.
– How did the idea for creating student corners come about?
− Today, the academic process has truly become more difficult because of appearance of complex industries and the newest engineering technologies. It is becoming even more difficult for students to master new disciplines, computer software, and modern equipment. After all, for students to study well, they need comfortable conditions – not just good multimedia classrooms, laboratories, and access to supercomputers, but also places where they can relax, talk to their friends, finish up their semester projects and course work.
Leaving their classrooms, students don't know where they can sit and solve their academic issues. The windowsill has become a common place for this. It's very common to see students standing near the window making some notes in their notebooks. Students have nowhere to sit and speak to their classmates over a cup of coffee. So, these student corners like the ones at the Power Engineering Faculty should solve this problem to some extent; after all, students have breaks between classes, and accordingly, they should have a place to spend this time.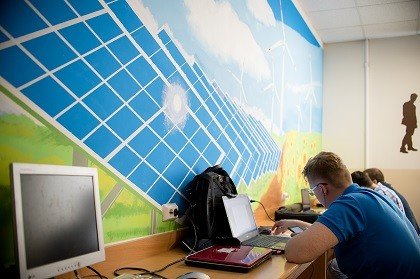 – How was the first student corner thought up?
− In the past, I was sent from the university to an international internship, where I had to study 4 Californian universities. After 2 months, upon returning to SUSU, I told the students about my trip, showed them the classrooms and laboratories that I saw. The inquisitive students noted areas where American students were relaxing, and they asked why SUSU doesn't have such spaces. To which I answered – if you want these student corners, take the initiative. Students from the Trade Union Committee of the Power Engineering Faculty united with students from the Faculty of Architecture and Construction, and together they elaborated a design project for a student corner based on those at American universities, but taking in to account some special Russian conditions and the style of the Faculty of Power Engineering. After some time, students sent me some versions of their student corners, and we chose the one we believed the best. After that, our task was to find money and people who could bring this idea to life. This corner was opened 2 years ago on the Day of Power Engineering.
– How did students react to the appearance of these corners for relaxation?
− I think that the idea has proved itself to be a good one, because the corner is very popular; it's comfortable, convenient, and open to absolutely all students of the university. A lot of effort was put into its creation by an artist, a graduate of the Faculty of Power Engineering, who painted the panels and gifted us her paintings. The corner has two computers with which it's possible to complete university assignments. In the nearest future, we are planning on putting a printer and paper in the corner where students can print at the expense of the Dean's office. But the most important thing is that this is a place for communication.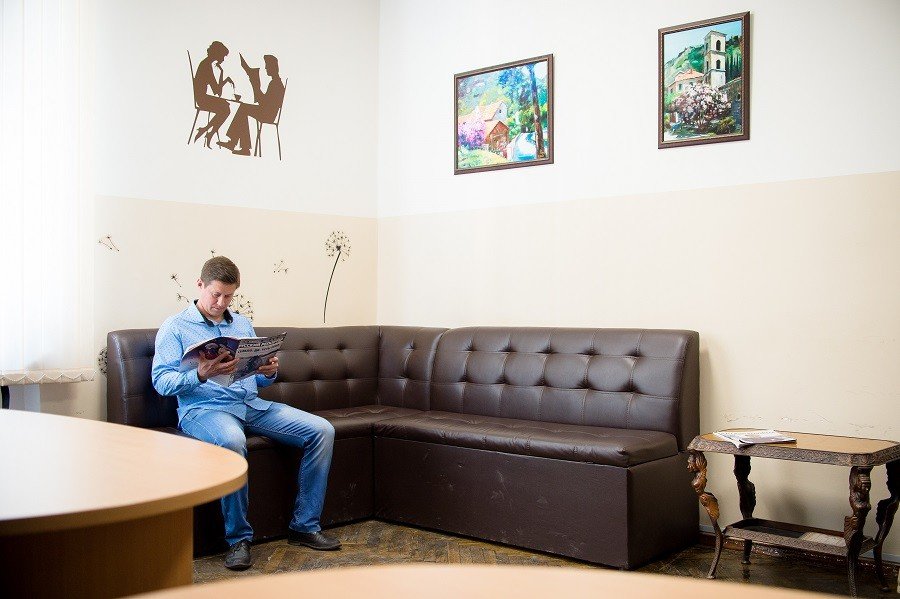 – Did representatives of other institutes and schools at SUSU like the idea of creating these corners?
− All of the Deans from the Polytechnic Institute liked this idea; it was approved also by the institute's Director, Sergey Vaulin. So now, we are planning on creating corners stylized for each faculty for all students of the institute, and then expand this project to the rest of the university. In my opinion, when students feel that they are cared for, they feel more responsibility towards their studies.