A delegation from the university, including Associate Professors of the Department of Combustion Engines and Automotive Electronic Systems of the Polytechnic Institute Georgiy Lomakin and Viktor Shishkov and analyst of the International Scientific Collaboration Department, Yuliya Balakina visited the first coordination meeting for the ERASMUS+ project entitled "Improvement of university training on heat and power systems for cleaner environment and advanced training for PhD (ASIAXIS)". The meeting was held at the S. Seifullin Kazakh Agro Technical University in Astana. Events of the ASIAXIS project were held from May 28th through 30th and included meetings and excursions to laboratories of the host university.
At the meeting, reports were made about research projects being carried out at the universities taking part in the project, new engineering solutions in energy saving, unique equipment used in Russian and international universities for education and research. Prospects and goals for improving academic disciplines during training of bachelor's and master's students in Power Mechanical Engineering have been determined.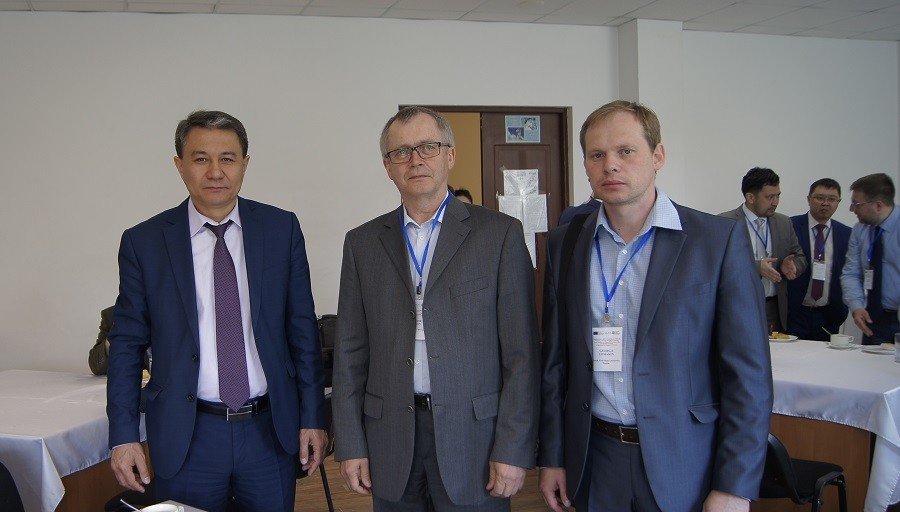 Participants of the meeting also elaborated a detailed plan of work within this project for the upcoming two years.
"The exchange of ideas that occurred at the meeting and future work on the Erasmus+ ASIAXIS project are extremely interesting, helpful, and promising for expanding of academic and research contacts with international partners as well as for the future development of academic and research activity in our university," said Viktor Shishkov, Associate Professor of the Department of Combustion Engines and Automotive Electronic Systems of the Polytechnic Institute.
The project was launched in 2017 in order to modernize existing academic programs in the sphere of Heat and Power Engineering Systems. Each participating university must choose 3 modules for bachelor's programs and 3 modules for master's programs to modernize (50% of the module content must be modernized and implemented into the education process). The modernized academic program must completely meet the requirements of employers, and its alumni must comply with the requirements of the labor market.
At SUSU, the ASIAXIS project is being implemented under the guidance of the Head of the Polytechnic Institute's Department of Combustion Engines and Automotive Electronic Systems, Vladislav Lazarev.
The project coordinator is the Marche Polytechnic University (Italy).
If you are interested in participating in one of the Erasmus+ programs and want to receive more detailed information about the realization of these projects, please contact the International Scientific Collaboration Department officer, Yuliya Balakina (grants[at]susu[dot]ru, 267-97-98).