Sunday, May 27th a concert of the SUSU's Jazz Band Head Georgy Anokhin was held at Chelyabinsk State Philarmonic Hall. The performance was organized on the occasion of the 70th anniversary of the musician. His friends and colleagues came to congratulate the composer.
"Today we are united by one mutual feeling – the feeling of love and joy. Today is a real celebration, birthday of one of the most interesting and talented musicians –Georgy Anokhin," says Natalya Rikker, music historian.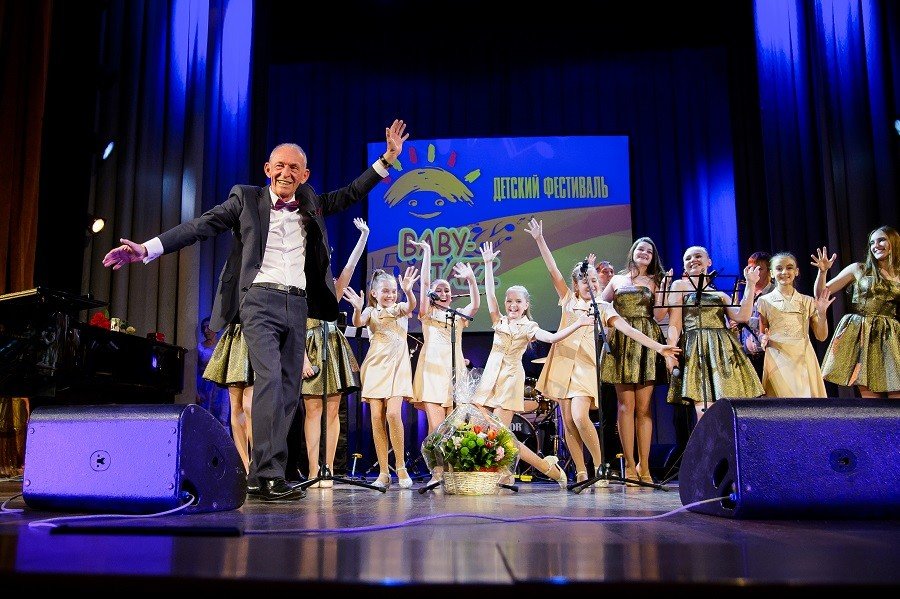 Georgy Anokhin is a flute player, instrumental music soloist and composer, laureate of regional, all-Russian and international jazz festivals, and the author of the university's hymn.
"I would like to thank Georgy Petrovich for his human decency, for the fact that we always find common ground, and when someone needs help, he's always there to give a hand. It is with great pleasure and excitement that I congratulate Georgy Petrovich on his 70th anniversary," notes SUSU Rector Aleksandr Shestakov.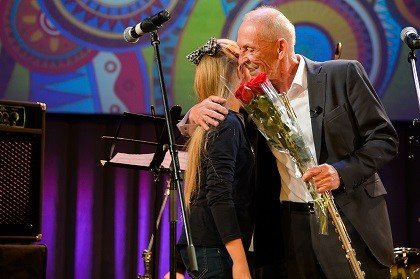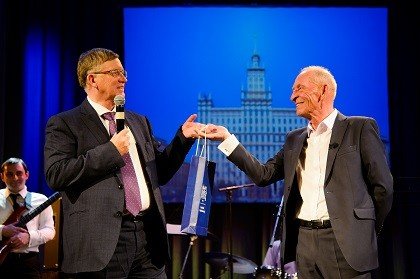 Besides the SUSU's Jazz Band, among the event's performers on stage of the Philarmonic Hall were L-BAND ensemble and BABY JAZZ children jazz studio, the head of which is also Georgy Petrovich. Both the composer's famous music and new one were played.
"I had a call from Anatoly Kolomeisky, who told me he would present me with words for a song. 'And what about the music?' I asked. 'You'll write the music' said he. There was very little time left till the concert, but we did it," shares Georgy Anokhin.
For his special contribution into development of music in South Ural and in Russia, the musician was awarded Golden Treble Clef that night. The gift was awarded by Vladimir Osherov, Artistic Director of Chelyabinsk State Philarmonic Hall. Among the earlier recipients of this award were Lyudmila Zykina, Denis Matsuev, Igor Burko, and others.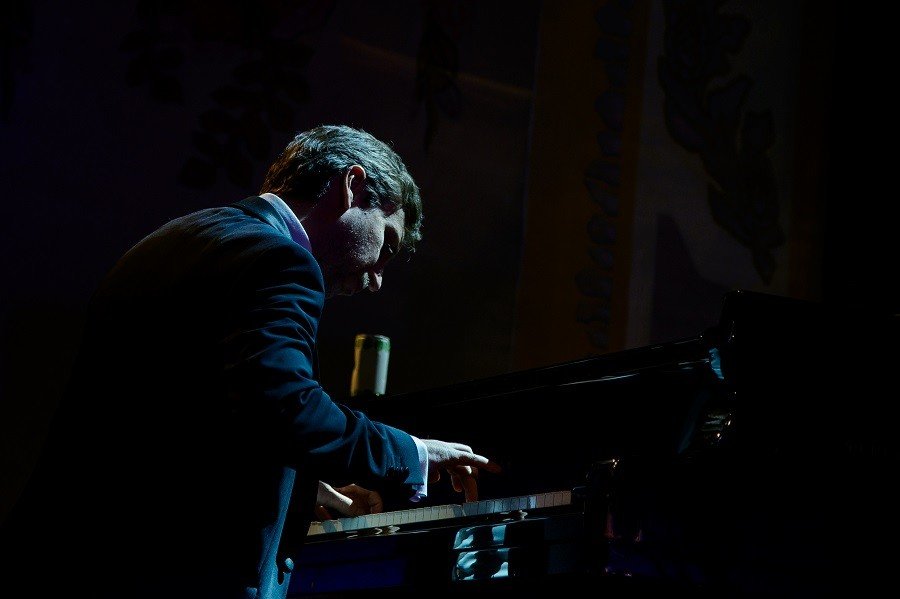 Following the invitation by the university President German Vyatkin, Georgy Anokhin came to SUSU in 2002. He composed music for the university hymn and founded a jazz band, which he is still heading.
"Our university's Jazz Band is one of the main groups in the SUSU Creativity Center. It has become our good tradition to open many events namely with a performance by the Jazz Band," notes Svetlana Filipchuk, Head of the SUSU Creativity Center.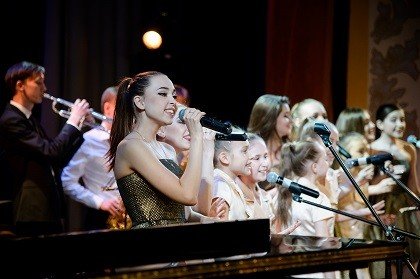 Next you can see Georgy Anokhin performing at the What a Wonderful World international jazz festival to be held in Chelyabinsk June 1st through 3rd.