On May 23, a ceremony of awarding students for artistic achievements in 2017-2018 academic year was held. Diplomas were given to winners of various contests and festivals. Rector Aleksandr Shestakov acknowledged them for their hard work and determination.
"The university must educate its students so that they were all-round developed and could prove themselves not just in the sphere of their professional knowledge but also in various areas of art and culture. Such person becomes a lot more attractive: he has better prospects in artistic and personal trajectories. It is important for the university that such people exactly become its alumni," emphasized Aleksandr Shestakov.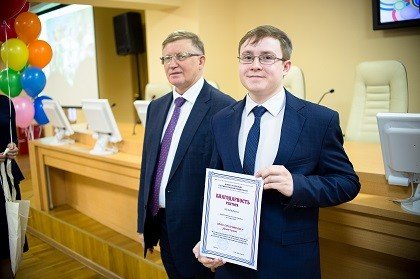 During the award ceremony, results were summarized for the Student Spring Festival that had been held in Chelyabinsk since the beginning of April. More than 330 students took part in the Festival. Solo performers and teams of the SUSU Art Center took 60 prize-winning places, almost half of which are first places. This year, students performing in musical category once again won a series of awards in such nominations as "Vocals", "Instrumental music", and "Rock performer". Favorites of the Festival were three large musical teams of the university: jazz, folk and chamber orchestras. The Primavera choir supervised by young conductor Aleksei Prosekov won two times.
Deep Vision Dance Theatre supervised by Ekaterina Galanova and Maria Rokhlis was greeted with a storm of applause; the team presented 18 performance numbers at the Festival, 17 of which became prize-winning. After the successful completion of the regional round, the team was trusted with the possibility to direct regional program at the 26th "Russian Student Spring" All-Russia Festival of Student Art in Stavropol. The delegation which included students of Chelyabinsk, Magnitogorsk, Snezhinsk and Troitsk returned not long before the awarding ceremony.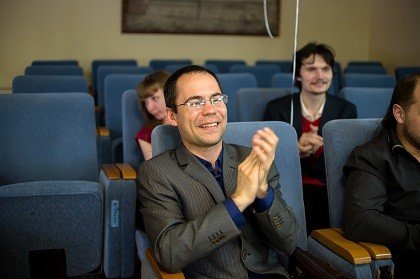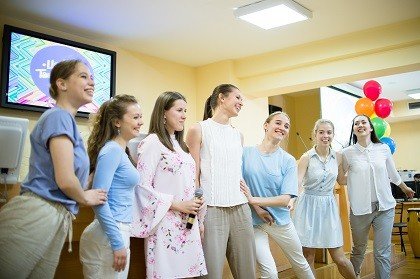 "The team presented three performance numbers in Stavropol. They directed the entire program presented at the Russian Student Spring as representatives of the Chelyabinsk region; and for that they were awarded with a special prize 'For style and aesthetics'," said Director of the SUSU Art Center, Sveetlana Filipchuck.
At the end of the ceremonious event, employees of the Art Center were acknowledged for their contribution to cultural development of the university students. Diplomas were awarded to supervisors of musical, literary and dance teams.