On the occasion of the International Museum Day, a master class on experimental archaeology was held at SUSU. This science studies ancient epochs and crafts, and restores once-forgotten technologies. Students were shown how an ordinary stone can be transformed into any labor tool.
"We decided to hold such event specifically on the occasion of the Museum Day: we hoped to amaze the audience of the master class," says Yulia Vasina, Director of the Museum of People and Technologies of the Ural.
Participants of the master-class could not only watch the technology of manufacture but also make labor tools out of stone by themselves.
"I think that among modern young people there is a problem of detachment from knowledge of not just regional history but of fundamental knowledge about material, its properties and material science. Therefore, it is very important to visually demonstrate possibilities of these technologies. Of course, they are principally simple, but this doesn't make them less efficient, and it is very important to show this," explains Ivan Semyan, research fellow of SUSU's REC of Eurasian Studies.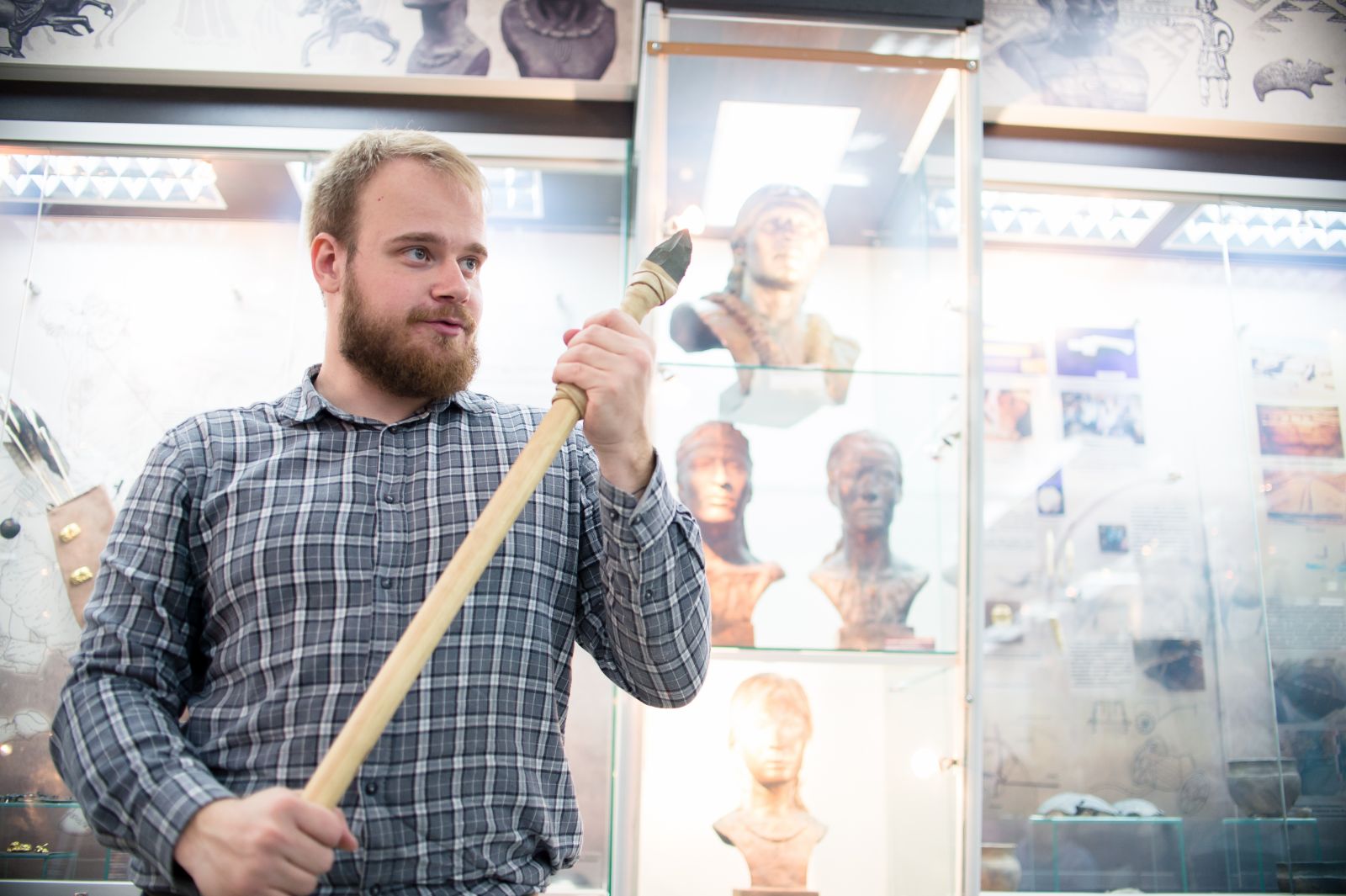 "Today's master-class allowed me to get immersed into the Stone Age atmosphere and learn a lot of new things. I would like to engage my future with history and archaeology. I am most likely to apply for South Ural State University's Faculty of History," shared his emotions Rushan Gatiyatullin, a student of School No.96.