Very soon South Ural State University will open its doors for the enrollees. Over the last year this leading university of Russia did much work on improving its standing in Russian and international rankings as a member of a prestigious Project 5-100. The University underwent rebranding, and jointly with its industrial partners (SMS Group, Siemens, Kaspersky Laboratory) new training and research laboratories were opened. In 2018 the university keeps successfully moving along the way of digital transformation. Rector Aleksandr Leonidovich Shestakov shares on why it is good to obtain your higher education at SUSU.
– Today SUSU is a modern high-technology university. What are its promising fields of development?
– The new generation of students in the age of computer technologies demands for adaptation both of educational programs, and of the format of studying. For 10 years now at SUSU a distance education program for students have been functioning, using the system of e-learning via state-of-the-art Internet technologies and multimedia. Distance higher education is offered for popular Bachelor's and Master's programs. The geography of distance learning is wide: USA, Qatar, Germany, Turkey, Cyprus, countries of the near-abroad, and other countries. In general a Smart Education project was developed at SUSU, within the frameworks of which it is planned to create an open educational model to be focused on individual development of every student and to provide the best opportunities for our graduates.
The scientific and innovative potential of SUSU is significant. The university is in command of more than 40 modern research-and-education centers and laboratories including eight international research laboratories headed by the leading scientists from Australia, Great Britain, Germany, India, Canada, Mexico, USA, and France.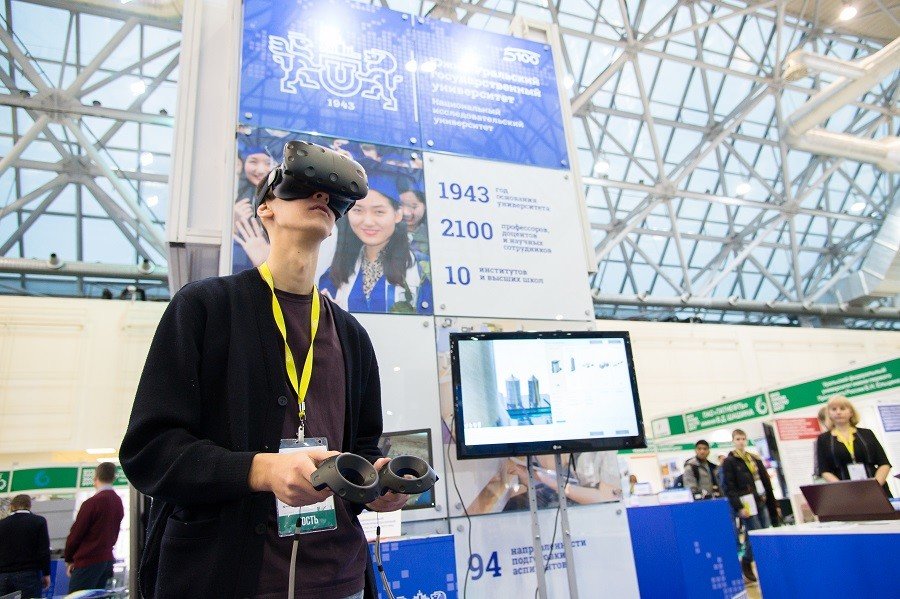 Together with our partners we are creating innovations allowing to develop our region's economy. We are talking here about joint projects with the giants of the world and Russian industry: Emerson (USA), SIEMENS (Germany), SMS Group (Germany), Magnitogorsk Iron & Steel Works (Russia), KAMAZ (Russia), etc. Today many people talk about digital industry. We do not talk, we do. According to Emerson, digital industry means equipment status analysis, digital twins, and energy-saving technologies. These are the three pillars which allow industrial enterprises to improve their production efficiency and save a lot of money.
As part of the new stage of its transformation SUSU will focus on developing the breakthrough fields: research studies which integrate computer sciences with engineering, humanities, economic sciences, and other, what is related to active implementation of the Internet of Things into industrial sector. To accomplish this, a "Smart Industry" Strategic Academic Unit was created at SUSU.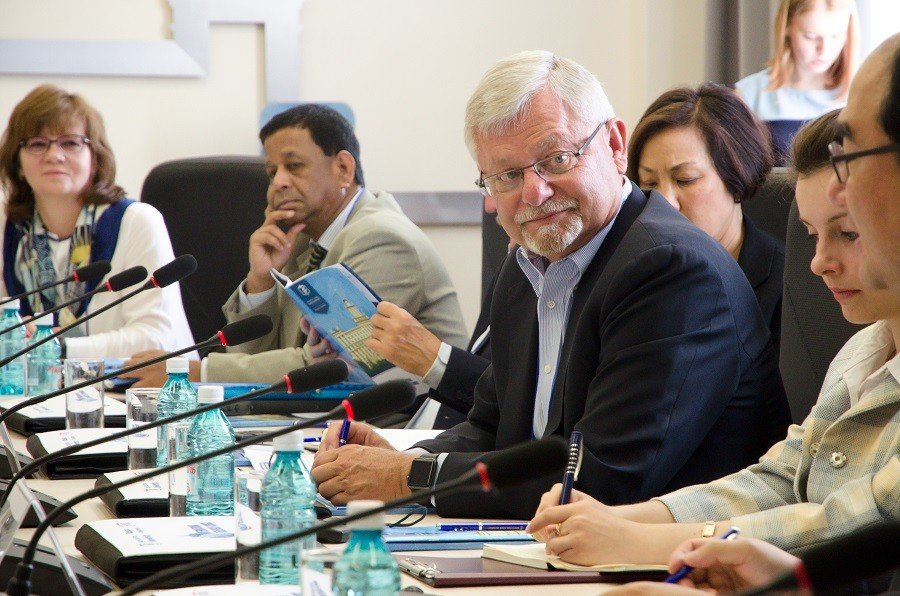 – What topical trends in education are being implemented at the university?
– To ensure competitiveness of our graduates not only within our country, but at the international scale as well, project training is being implemented at the university. Especially this concerns students with high intellectual demands who are studying in the SUSU's groups of elite training. For instance, at present the School of Economics and Management is fulfilling joint projects with our industrial partners Plastic Materials Plant and Elektromashina Scientific Production Association. Interdepartmental teams of students were created, dealing with development of project initiatives for these enterprises. These teams comprise students who are future marketing managers, programmers, managers, logistics specialists, and accountants. The team's work will result in a project which will have to be defended before the plant's top management. The benefit from project training is mutual: students obtain real work experience and possible job positions, and the plant – a ready-made project and the best employees.
Moreover, elite groups study additional professional disciplines, and advance foreign language programs. Classes on personal growth, time management, and trainings on forming communicative skills are held for the students. The world's leading scientists are engaged in delivering lectures. In 2017 about 50 international scientists from Great Britain, USA, Australia, France, Germany, India, the Netherlands, and other countries visited SUSU to read courses on medicine, IT technologies, chemical and molecular informatics, material science, and much more.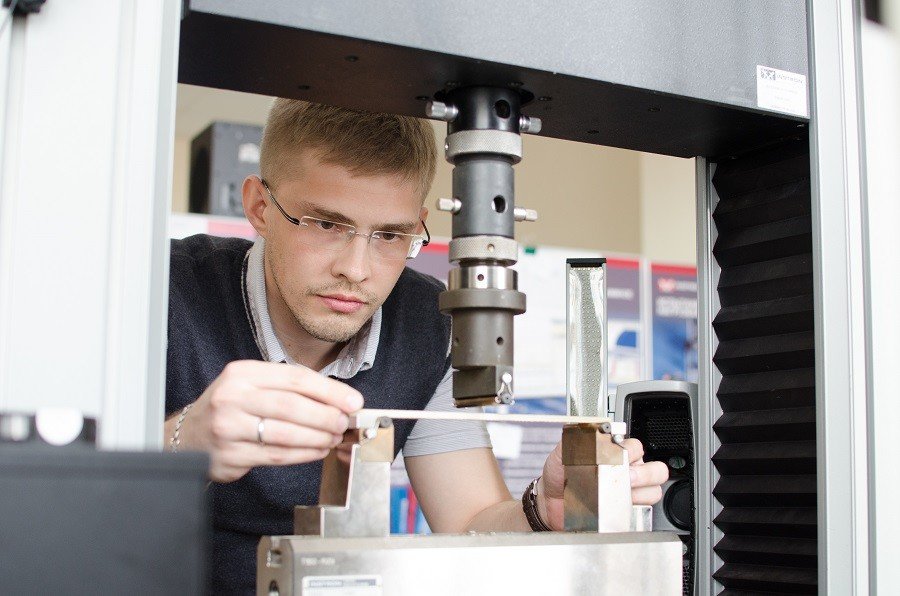 Jointly with the employers laboratories are being created. For instance, Information Security Research and Education Center of Kaspersky Laboratory, where unique specialists in information protection are being trained. In September, at the School of Economics and Management it is planned to open an Efficient Production Project Laboratory, where students will practice in "lean production" technologies of enterprise management. Today lean production is a global management mainstream.
The university implemented a bilingual environment, using a Cambridge University Press method, for Bachelor's students of non-linguistic specialities, lecturers, and staff. The program uses cutting-edge educational technologies and IELTS international certification system. This project was developed for Master's programs as well. In the beginning of the academic year Master's students passed testing and were divided into two groups according to their levels of English. For each level special textbooks were developed, as well as an online course for those who prefer a combinatory form of education. The English language skills are consolidated during the Master's program, and are further improved during postgraduate studies. The program of advanced language training will allow SUSU graduates have successful careers either in Russia, or abroad.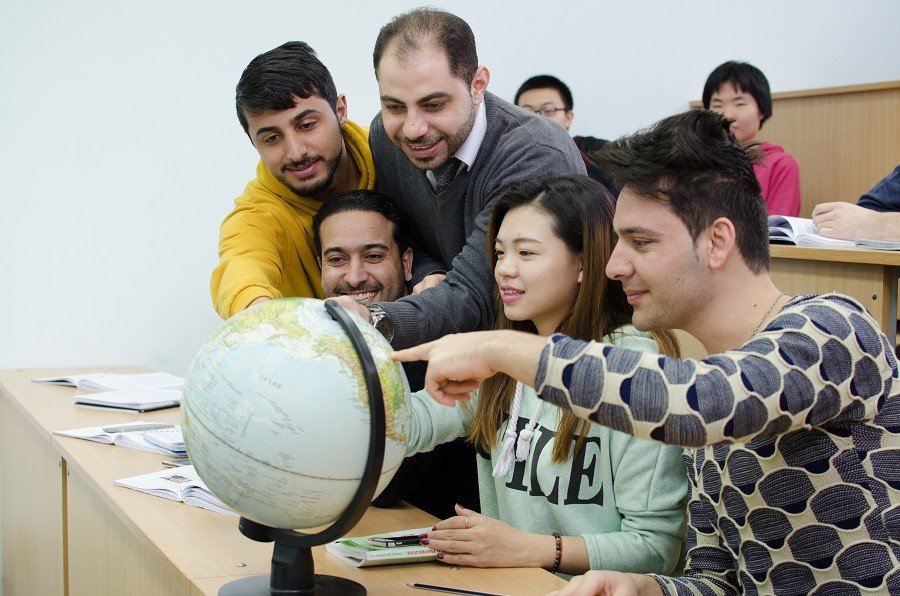 – What opportunities are there for students to participate in international projects?
– Every year we fulfill 10-12 Master's Double Degree academic programs jointly with universities from the USA, Europe, China, and Kazakhstan. For instance, joint Master's programs with Clark University (USA). There are joint Bachelor's programs available under Inclusive Education model with the universities of China: Heihe University, Dalian University of Foreign Languages; academic mobility programs under 15 fields of training at SUSU with 7 Chinese universities; as well as Russian language summer schools for international students in Freiberg (Germany) and in China.
An excellent example of international collaboration is the joint laboratory for additive technologies opened at SUSU together with National Engineering School of Saint-Etienne (France). In this field our students take training in France from time to time and demonstrate wonderful results for that matter. When the Master's student of the Department of Machines and Processes of Plastic Metal Working Maksim Anufriev was studying at the National Engineering School, he was the best among hundreds of the students of his year of studies from different countries around the world. Having defended his Master's diploma in France (a project on a case study of Zodiac Aerospace international company on the "Process of Powder Laying in Selective Laser Melting Machines"), he was invited to first take internship in Germany, and then was offered a job in SMS Group transnational company.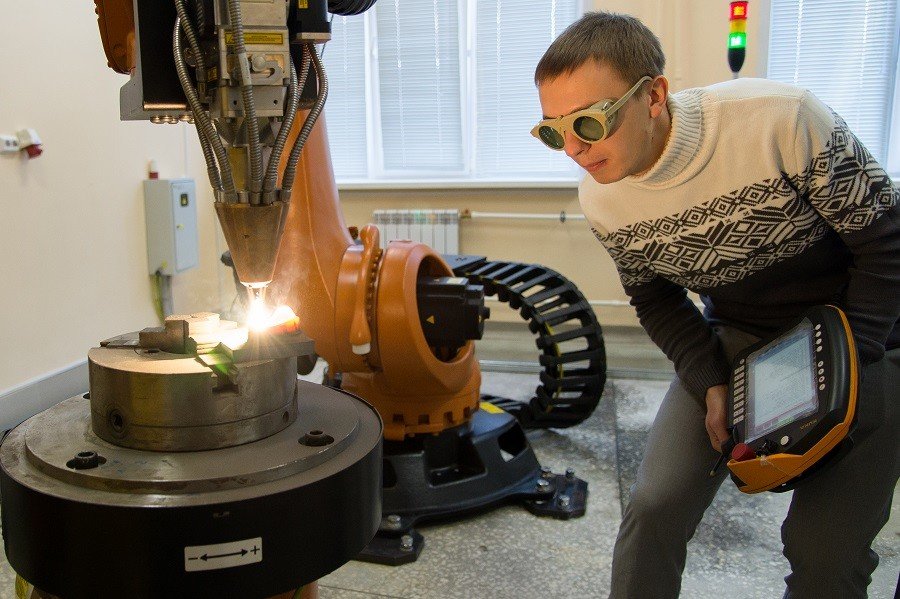 – What are the university's prospects after passing the state accreditation?
– Our university showed good results having passed the inspection by the supervision bodies, and obtained State Accreditation Certificate No.2791, which will be valid till 2024. I would like to note that out of 198 academic programs and specialities only six were made comments about by Rospotrebnadzor, which had nothing to do with the quality of education. Two programs did not meet the demands of time, and they will be closed. The Jurisprudence academic program (Master's program) will pass additional accreditation in 2019. For the students of those specialities whish did not pass the accreditation explanatory meetings were held, and individual education trajectories were elaborated, so as a result all the issues were successfully settled. In the nearest future accreditation is planned to be held in other universities of Chelyabinsk and the region, so we wish our colleagues to successfully pass this procedure as well.
– Does our university offer students additional opportunities for self-fulfillment?
– Students are fulfilling their creative potential in more than 30 creative groups of SUSU. Many of those are well known beyond the border of our country: many-time laureate of international theatre contests Mannequin Theatre Studio; ballroom dancing group; Primavera choir, Deep Vision dance crew; Folk-ton musical theatre; and others. For over 10 years the Young Leader School has been functioning at our university in a format of multi-level training sessions for the most active students. The school aims at helping its attendees become leaders who are not afraid of taking responsibility, have skills of project and team work, and strive to be successful in all their undertakings. Moreover, every year five hundred students, who show special achievements in studies, science, sports, or culture-and-mass activities, receive a right to claim high-rate university scholarship under the TOP 500 ranking.
– What accommodation conditions does SUSU offer for Russian and international students?
– On the territory of the SUSU Campus there are 8 dormitories, as well as canteens, hairdresser's parlours, food stores, and cafes. Nearby are Recreation Park named after Gagarin, Health House, Olympic-class swimming pool, and a unique sports complex. All of these facilities are located within a walking distance. A significant focus is made on working with international students. A Center for Sociocultural Adaptation is functioning for them at the university, and the Campus personnel is studying English. By the way, in February of 2018 the team of the SUSU's Association of International Students took part in an all-Russian contest for the best organization of student self-government authorities among the educational institutions of higher education and took the 2nd place under the category of the "Best System of Working with International Students and International Collaboration". By the time SCO and BRICS Summits are held in Chelyabinsk in 2020 we are planning to build one more student dormitory for 1,500 people.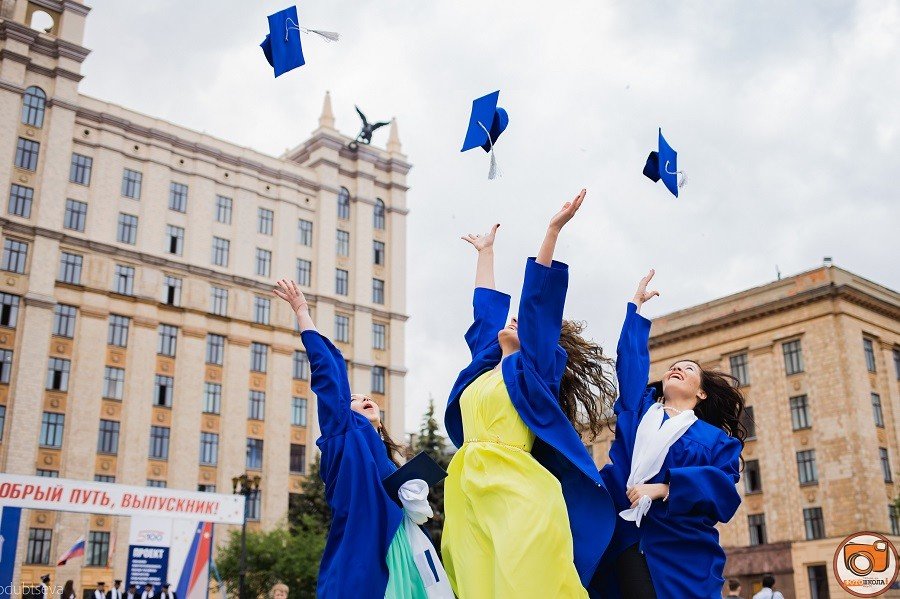 – What additional admission scores can be taken into account for the SUSU enrollees?
– South Ural State University takes into consideration personal achievements of the enrollees as stipulated by the Russian Federation law. The enrollees have a right to submit diplomas (certificates) of Olympiads, as well as of other intellectual, creative, professional contests and sports competitions. Moreover, there is even an option of not specially coming to Chelyabinsk to submit an application, it is possible to do it online from home. Every year hundreds of enrollees from various locations of our country and around the world successfully make use of this service.
We are doing our best so that studying at SUSU could be interesting and had high potential; our mission is training a new generation of leaders capable of solving global tasks of sustainable development. Come to study at our university and make this world a better place!
SUSU Admissions Committee
Multi-line phone: (351) 267-94-52 or 8 800 300 00 55
http://abit.susu.ru/