Every year on May 7th, the Day of Radio is celebrated. The modern informational boom is the result of the hard work of many generations of researchers, engineers, and technicians – all of those who were tied to the communications industry. For this reason, Day of Radio can indeed be called a professional holiday for all of those who inform us about the most important events occurring in our country, unite human activities, thoughts and souls over radio waves, and create all the necessary technical possibilities for this.
This holiday is especially valued in the School of Electrical Engineering and Computer Science at South Ural State University. Every year, staff and students of the SEEC organize events for this day. On May 11th at the SUSU sports complex, a holiday relay was held in honour of the Day of Radio.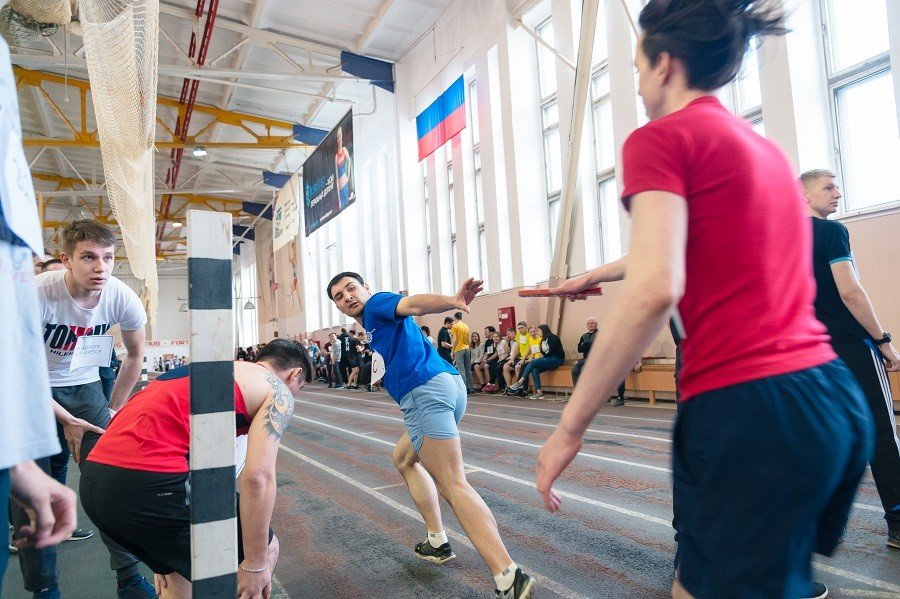 29 student teams fought for victory while being supported by their groupmates, what created a special atmosphere of closeness during the event.
"Support is very important before your run, because in the moment when you take the baton in hand and hightail it for the finish line, your brain disconnects from everything happening around you. I participate in the Day of Radio race every year," says Aleksandr Bashkin, KE-217 student of the second year of studies.
The teams Miks and PS Magistratura finished first, Beer runners and Esskeetet came second, and third place was taken by Turbo-Lenivtsy (Turbo Sloths) and Speedsters 2.0.
"I can't express in words the amazing feeling of when you pull ahead. I was worried, I didn't want to let my team down. And at the finish line, I wanted to cry out of joy. The best thing is the result. Our support was great, my team was the best," says member of the Turbo Sloths team, which took second place in the mix race.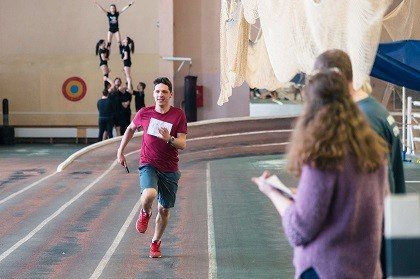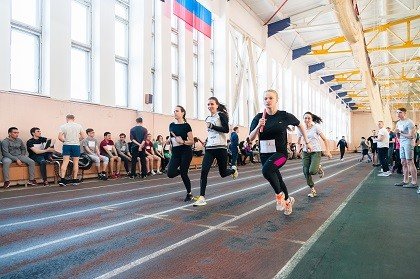 This year, for the first time ever, as part of the celebration of the Day of Radio an Open Student Championships in Dota 2 was held jointly by the School of Electrical Engineering and Computer Science and the SUSU Cybersports League. 12 teams fought for victory, and the ZK Gots team took the first place.
All of the winners and second and third place finalists received gifts, certificates, and congratulations.