On May 11th at 18:00 a lecture on Secrets of Vlog Creating by a young director and music videos maker Alina Pyazok will be held at the School of Business of the SUSU SEM.
Alina Pyazok is a graduate of SUSU, a director, and a creator of video clips for famous rap and rock performers, as well as a mastermind and producer of Little Big band.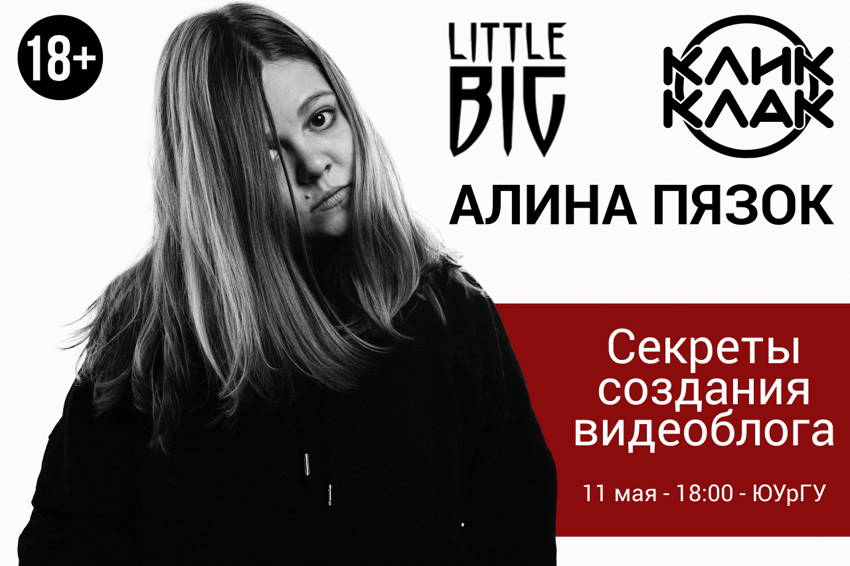 She gained wide popularity having created music videos for rap star Aleksey Dolmatov, aka Guf. Alina is also the creator of music videos for such bands as Triagrutrika and Noize MC.
The number of seats is limited – registration is required.
Registrants will be informed about the exact venue of the event.
You can register at this link. 
Contacts:
Tel.: +7 (351) 272-3014
Event date:
Friday, 11 May, 2018 - 18:00