An opening ceremony for the Junior Academy of Linguistics and International Communication for Schoolchildren was held at South Ural State University, which successfully passed inspection by regulatory agencies in 192 fields of study and earned a Certificate of State Accreditation. The SUSU Institute of Linguistics and International Communication acted as the organizer.
The goal of the academy is to guide senior school pupils in choosing their future professional training and possible enrollment in the SUSU ILIC. The main task is to introduce students to and immerse them in areas of work related to the system of international relations, special features of regional studies and areas of linguistics like translation and translation studies, the theory and methodology of teaching language and culture, and theoretical and applied linguistics. Lessons in the Junior Academy of Linguistics and International Communication are held throughout the year in the form of master classes, contests, webinars, quests, round tables, business games, and lectures from the Institute's best teachers. In June 2018, the academy will hold two summer school sessions.
Over the last 20 years, more than 2,000 specialists, Bachelor's and Master's students in linguistics and translation, theory and methodology of teaching foreign languages, applied linguistics and philology, regional studies, and international relations graduated from the SUSU ILIC. The Master's program Theory and Practice of English is being successfully taught in English.
Possibilities for intercultural communication and professional growth
By enrolling at SUSU, all students of the ILIC are immediately immersed in a multinational environment. Russian students are taught in mixed groups with students from China, Iraq, Afghanistan, Nigeria, Kazakhstan, Turkmenistan, Uzbekistan, Tajikistan, Kyrgyzstan, and many other countries. This is especially important for regional studies students and future specialists in international communication. Every year students have an opportunity to complete training at partner universities in China, Slovakia, Colombia, and others.
For talented students with high achievements, elite training programs are offered in the Institute. For example, the Honors School of Linguistics and Translation Studies in the Department of Linguistics and Translation. In addition to developing traditional basic linguistic skills, the academic program for elite training also develops special professional, management, and leadership skills, helping students discover and develop their talents, abilities, and strivings. The elite training system allows Bachelor's students to earn an education in their chosen field at a high level of quality, and to be competitive and in-demand on the labour market.
The new model of English education for Bachelor's students is working for the second year in a row at the Institute of Linguistics and International Communication. The program uses cutting edge technologies, and the system of international certifications has been implemented both for students and teachers, which helps make it possible to successfully pass the IELTS.
International Environment and Mobility
The Office of Academic Mobility of the Institute of Linguistics and International Communication at SUSU searches for partner programs and organizations. They actively create and promote network academic programs with the leading research and high-tech companies, including in English.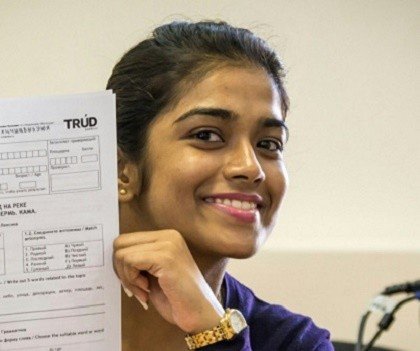 The Center for Sociocultural Adaptation was created for international students, where specialists and volunteers help international students in their education, go with them on excursions and trips, and participate in contests and concerts. A conversation club was created for informal, friendly meetings between Russian speakers and international students. SUSU students have a unique chance to speak with native speakers, since a truly international environment is created here: students from China, Iraq, Sri Lanka, Indonesia, Jordan, Colombia, Mexico, Laos, and Tunisia study here in specialized programs.
Double Degree Programs – a Step towards the Future
Every year the institute fulfills 10-12 Master's programs with double degrees jointly with universities from the USA, Europe, China, and Kazakhstan:
Joint Master's program with Clark University (USA) in management on Management in Information Technology, and Marketing Communication. The advantages of this program are: 2 degrees, intensive language training, a chance to complete internships in big Western companies and earn a scholarship from two universities. All SUSU partners for Double Degree programs are among the top universities in the world according to international rankings;
Joint Bachelor's programs under the "exchange education" model with universities of China: Heihe University, Dalian Institute of Foreign Languages in programs on Regional Studies, and Philology, with a Russian as a Foreign Language focus;
Academic and research work within the network university of the SCO with universities in China, Kazakhstan, Tajikistan, and Kyrgyzstan; academic exchange programs with European universities with international grants from the Erasmus+ program;
Academic mobility programs in 15 areas of training at SUSU with 7 Chinese universities;
Russian summer schools for international students.
A+ Training
Excellent training of students is ensured thanks to high level of professionalism from the teaching staff. 14 doctors of science and professors, 57 candidates of science and associate professors work at the institute, and 19 lecturers are in their postgraduate programs or are seeking candidate or doctor of science degrees.
One new requirement for foreign language teachers is an international certificate (TOEFL, IELTS, TKT). The Institute's teaching staff regularly improve their qualifications in universities of the UK, USA, Germany, France, Spain, China, and others. Every year leading researchers in linguistics come to offer lectures and master classes. Schools in linguistics, psycholinguistics, the theory and methodology of professional education, and modern issues of international and interregional interaction were created at the SUSU ILIC.
"For teachers, researchers, and key staff of the university, we offer a multi-level program for continuing education in English with the goal of integrating university staff into international and research work," says Acting Director of the SUSU ILIC Elena Yaroslavova. "The program creators noted the necessity of international certifications and created special courses on training for international exams: IELTS and TOEPAS (Test of Oral English for Academic Staff). It is possible to complete an online course with Cambridge University Teacher EMI to master the English language for teaching general and specialized courses in the university."
No Problems with Job Finding
The institute's research work with students is active: STUDIUM JUVENIS, an interuniversity collection of research by young people is published; an annual research conference, the goal of which is to discuss current issues of development of international politics, economics, language, and culture is held. Students of the Institute take part in annual research events held at the university: student research days, exhibitions of scientific and technical creativity of youth, research contests for students, and student theatre.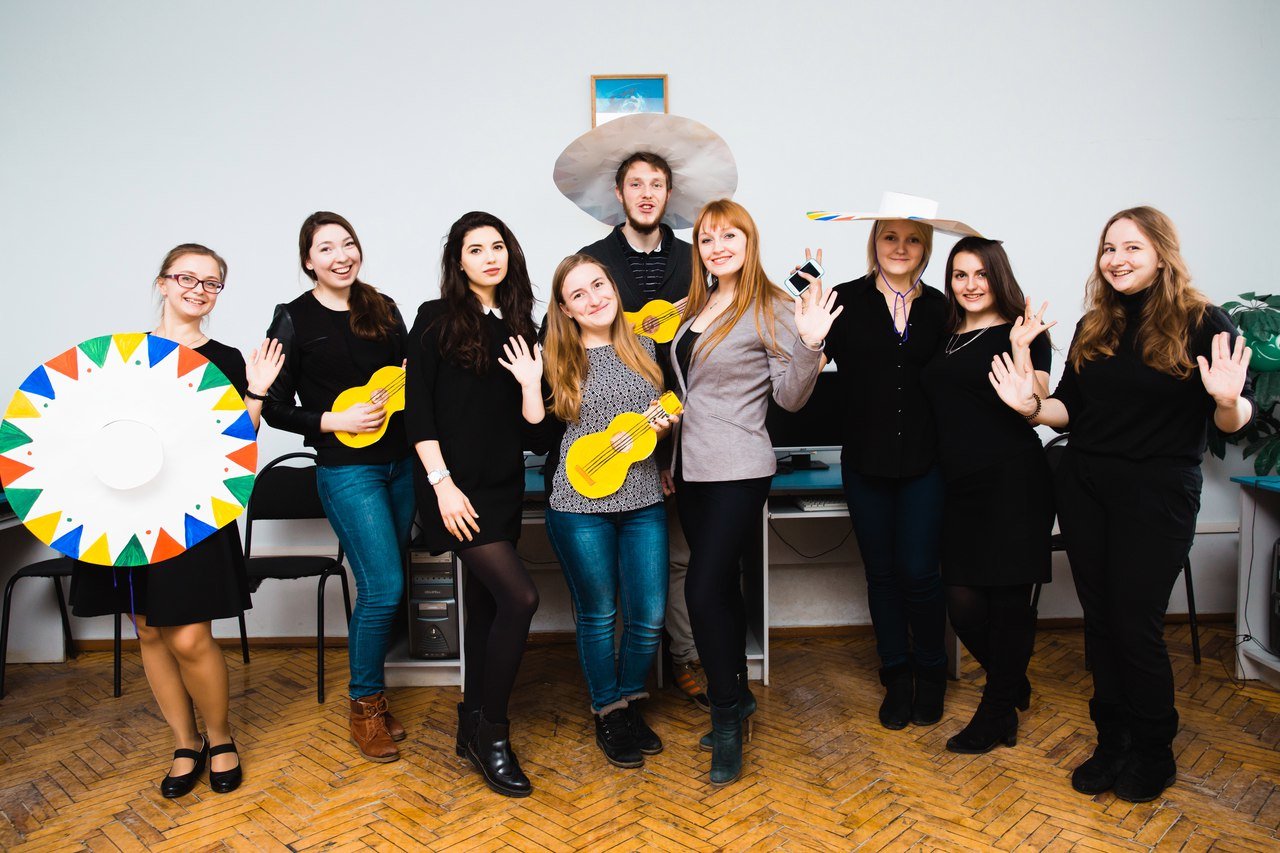 "Many of our graduates work in that field of specialization which they earned their university degree in. Graduates of the institute teach students in many universities in the South Ural Region and in popular language centers like English Club, Yes, and Camelot. Translators complete internships in big enterprises in Chelyabinsk and frequently return to work there after graduation. These enterprises include Metran, Makfa, Fortum, Magnitogorsk and Chelyabinsk metallurgical factories, Chelyabinsk Pipe-Rolling Plant, Chelyabinsk Zinc Plant, Chelyabinsk Forge-and-Press Plant, travel agencies, and banks. Those who study in the Fundamental and Applied Linguistics programs are in demand in government bodies for internal affairs and state security, and our international and regional studies students – in the Chamber of Commerce and Industry of the Russian Federation, departments of foreign economic activity for large businesses and organizations, project groups, and in state and municipal authorities," notes Acting Director of the SUSU Institute of Linguistics and International Communication Elena Yaroslavova.
Graduates work in various cities and countries and always find use for the skills and qualities they gained at the Institute of Linguistics and International Communication at SUSU.
Address: 76 Lenin Prospect (SUSU), Chelyabinsk
Room 158 (main building)
Telephone: +7 (351) 272-32-42
---
Information
In 2018, the enrollment for state-funded education at South Ural State University will be held according to Decree No.393 of the Russian Federation Ministry of Education as of 28.04.2017, according to which the university was given 3,344 state-funded vacant places under higher professional education programs.