On April 27th Kaspersky Security Day Conference was held at South Ural State University. Kaspersky Laboratory and IT Distributsiya Company (regional partner of Kaspersky Laboratory) acted as the conference organizers.
The conference aims at discussing the technologies of information protection and the possibilities of using them to prevent negative consequences of cyber attacks on information systems controlling technological processes at modern industrial enterprises. The event is intended for academic partners, partner employers and industrial partners of SUSU, as well as for students and lecturers of the School of Electrical Engineering and Computer Science.
"The popularity of cyber security is growing at an exponential rate year after year. Today we see that the field related to the Internet of Things, when the Internet and technologies are penetrating into our houses, our bodies, and work places, requires serious changes in terms of how we protect ourselves against cyber threats. Every day we face phishing scam letters, viruses and cryptoware, and many industrial companies suffer huge losses caused by these systems. That is why our today's conference is devoted to the issues of fighting these problems, and mathematics is very topical," notes Director of the School of Electrical Engineering and Computer Science Gleb Radchenko.
The participants were provided with an opportunity to take part in Kaspersky Interactive Protection Simulation (KIPS) strategic business game aimed at simulating processes of controlling information security of a power plant's Computer-Aided Process Control System.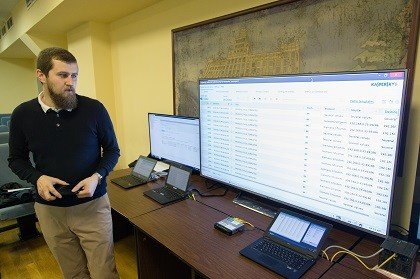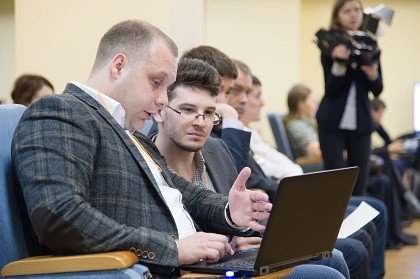 In the course of KIPS business game the participants were offered to simulate a process of controlling information security at a power plant by choosing the best measures of proactive and reactive protection. Each counteraction taken by a participating team as a response to occurring events defined further play out of scenario, and eventually ensured fail-safe operation of the power plant. In the mode of realistic attacks the teams had to find balance between the priorities of the technological process and security. They had to analyze data and make strategic decisions in the context of incomplete information and limited resources. Thus, a close-to-real situation is simulated: each scenario features events which can happen in real life.
"It's for the second time that I'm participating in the conference, and it was interesting to learn how attacks are fulfilled, how interaction with government authorities is carried out, as well as about the major events of the previous year. You can obtain great volumes of information here, and have personal talks with the employees and learn all you need to know. I would have liked working in such a company as Kaspersky Laboratory, I really like their openness – they organize many training sessions, workshops, and webinars, including the online ones, which you can watch, learn from, and gain experience," shares the conference participant, student of the 5th year of studies of the School of Electrical Engineering and Computer Science, Senior Laboratory Assistant at the Department of Information Security Andrey Khlestov.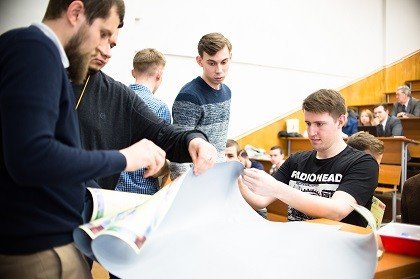 One year ago SUSU created an Information Security Research and Education Center of Kaspersky Laboratory, where scientific and academic tasks are being solved. Recently the company representatives audited the education program of the School of Electrical Engineering and Computer Science, and as a result it is planned to update a number of academic courses. Moreover, a joint Master's program on Information Security of Computer-Aided Systems is being currently developed, and the School of Electrical Engineering and Computer Science is planning on engaging the employees of Kaspersky Laboratory in the course development and teaching it afterwards.