What makes one a true professional? First of all, it's their readiness to improve their skills and knowledge, and, of course, to learn something new. South Ural State University can teach you know how to become a successful and in-demand specialist.
Every year at the SUSU Institute of Supplementary Education (ISE), 4,000 people complete educational programs on improving their qualifications and professional re-training. Today, ISE offers 150 innovative programs oriented at the university's leading fields of development under Project 5-100. There are also 10 programs developed for academic staff of international universities and specialists of international companies. The institute's partners include major businesses of the Ural Federal District and Russia – Mechel, Chelyabinsk Pipe-Rolling Plant, Chelyabinsk Branch of LUKOIL-Uralnefteprodukt, YuNG-Energoneft, Energoneft-Yugra, Kurganenergo, Chelyabinsk Forge-and-Press Plant, Chelyabinsk Regional Notary Chamber, KhLEBPROM, Ministry of Economic Development of the Chelyabinsk Region, Russian Post, ChTZ Ural-Trak, Chelyabinsk Customs Office, Ural Customs Administration, and many more.
"At present, the ISE includes 8 centers of supplementary education," says Director of the SUSU Institute of Supplementary Education, Irina Voloshina. "18 of the university's structural divisions work with us: the Institute of Open and Distance Education, Mechanical Engineering Research and Education Center, Psychological Testing REC, Office of Records, and many more. The Institute of Supplementary Education was created 14 years ago (in 2004), and each year the number of participants in the program only grows. We are helping specialists improve their level of professional qualifications and gain new skills, which are currently in demand."
Today, the SUSU ISE has developed more than 1,300 its original educational programs. Moreover, additional educational programs on improving qualifications or professional retraining can be developed by order from clients.
Education is offered in the following fields: Economics and Management; Energy, Power Engineering and Electrical Engineering; Rocket Science; Mechanical Engineering, Metallurgy and Materials Science; Construction and Architecture; Transportation Vehicles; Education and Pedagogy; Control and Welding; Jurisprudence; Psychology; Information Security.
Among the programs for priority fields of development of a National Research University are: Energy Saving in the Public Sector; Rational Use of Resources and Energy in Metallurgy; Energy- and Resource-effective Technologies in Diesel Construction for Armored Vehicles and Engineering Machines; Supercomputer and Grid Technologies for Solving Issues, Energy and Resource Saving.
All of the programs are constantly updated in accordance with the requirements of professional standards, are unique, and meet the modern level of technological development. Education is offered in modern classrooms fitted with multimedia equipment. Specialized practical lessons are held in world-class research and training laboratories. Teachers include the university's leading researchers. In addition, teachers from the major universities in the Russian Federation, Europe, and USA can be engaged in the lessons.
SUSU teachers and staff can take training on improving their qualifications or professional retraining without leaving their jobs, in the modes convenient for them, and absolutely free of charge. With this goal in mind, 7 programs on professional retraining (one of which is offered in English) and more than 50 programs on improving qualifications have been created. The SUSU Institute of Supplementary Education is also helping specialists from 800 companies of the Ural Federal District in improving the level of their professional qualifications and in obtaining new competencies.
It is important to note that supplementary education is open to students as well – Bachelor's, Master's Degree students, specialists, and postgraduates. For them, this is an excellent chance to obtain new skills or improve those which they already have, that are important for their future professions. Certificates on advanced training and diplomas on professional retraining are issued alongside their main educational program diplomas. SUSU graduates can have an immediate competitive advantage when applying for jobs.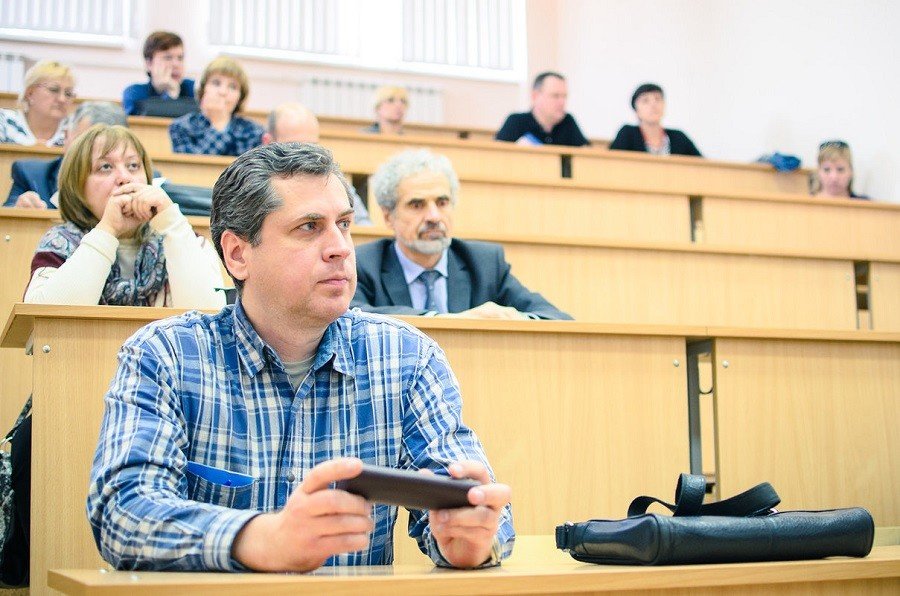 Distance education is also possible at ISE: students gain access to the Electronic SUSU portal, where they can watch video lectures and academic materials, complete tests, speak with teachers, and get a consultation if needed. This means they have the chance to independently and comfortably organize their educational schedule. Exams or defense of final projects are held using a webinar technology.
If students successfully complete a program and pass the final test, they earn a standard document of the appropriate level of education (for programs from 16 to 250 hours – certificate on supplementary education; for programs higher than 250 hours – diploma on professional retraining). Courses are held throughout the academic year and begin when groups are formed. To take part, students must select the supplementary education or professional retraining course they want and submit an application with the contacting person.
Address:  Rooms 311, 315, 318 of University Building Two; 286 of University Building Three,
85 Lenin Prospect, Chelyabinsk, 454080
Telephone: (351) 267-95-01, 267-92-01, 267-92-72, 265-69-64, 267-99-08.
E-mail: ido[at]susu[dot]ru