On Thursday, March 1st, the Association of International Students jointly with the International Affairs Division of SUSU opened a new room in the Main University Building. This new space combines the functions of a recreation room and a place for AIS's meetings.
"First of all, we'll be holding our meetings here. It is a place where we will be discussing our future events and plans. And, of course, any international student may come here and do homework, for instance. We used to gather at the dormitories before, but since our students all live in different places, it wasn't very convenient," notes Valeria Chachina, a specialist on working with international students.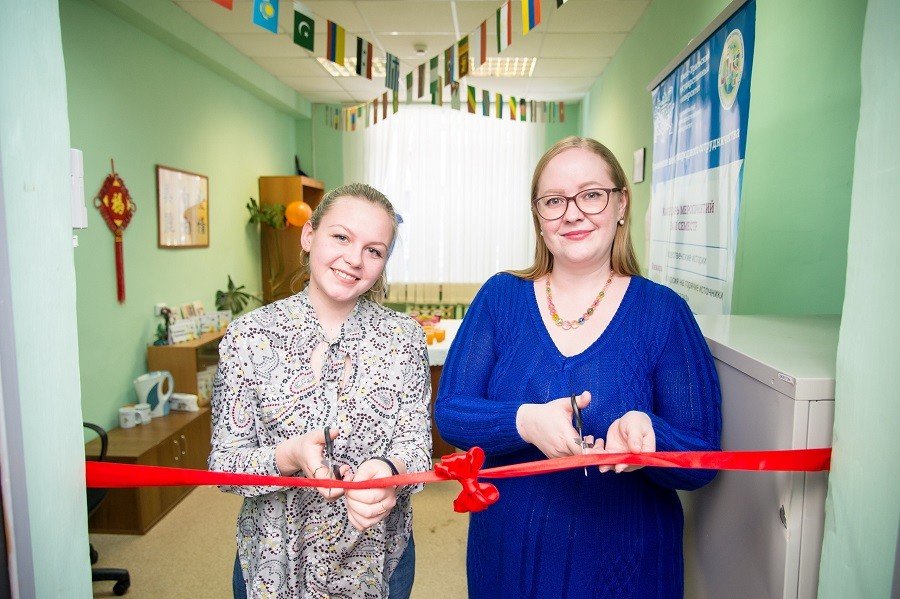 The Association of International Students has set itself many tasks, but the most important thing is to help foreign citizens blend in with the university life. We meet our international students at the airport, introduce them to lecturers and representatives of the International Affairs Division. We give them a tour around our university and dormitories, as well as organize walks around the city.
"Moreover, we remember the cultural peculiarities and national holidays of our students. We celebrate those together, and also introduce Russian students to foreign cultures," says Valeria.
This room No.028 of the Association of International Students is located in the East Wing of the Main University Building. You won't miss it, as it is decorated with emblems of different countries; and 48 flags of the countries from which students come to study at SUSU adorn the ceiling.