On February 28 through March 1, qualification round of the Metal Cup—2018 International Championship of Technological Strategy in Metallurgy was held in Chelyabinsk on the grounds of South Ural State University. Partner of the Championship is Chelyabinsk Pipe Rolling Plant, one of the largest Russian companies manufacturing pipe products.
The Championship has been since 2015 in cooperation with the largest universities and industrial enterprises of Russia; last year the Championship became international. The Championship gave participants the possibility to demonstrate in practice the whole set of professional skills and personal characteristics and abilities.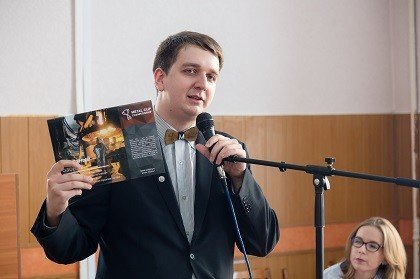 "Participants are given an industrial problem to be solved. Chelyabinsk Pipe Rolling Plant gave a real-life case; on the first day of the Championship participants had to work on its solution," said organizer of the event, Deputy Dean of SUSU's Faculty of Material Science and Metallurgical Technologies, Ivan Ilyin.
Deputy Director of SUSU's Polytechnic Institute, Igor Shchurov, and Chief Specialist for Working with Trainees of the ChTPZ PAO, Ekaterina Bulkina, opened the qualification round of the Championship with a welcoming speech.
The Championship was held within two working days; participants of the qualification round by themselves had to form teams of 3-5 people. On the first day of the competition, participants finished elaboration of the case that they received beforehand. Besides, they had an opportunity to consult with experts: Head of the Department of Processes and Machines for Pressure Metal Treatment, Liudmila Radionova, and Associate Professor of the Department of Pyrometallurgical Processes, Semen Salikhov.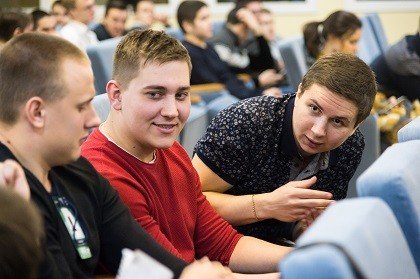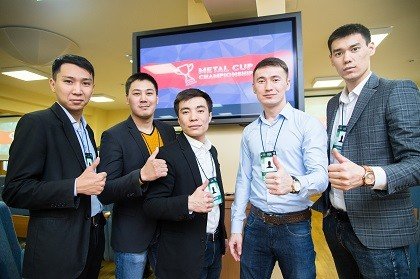 On the second day, participants presented their projects to professional jury which consisted of representatives of industry and education. Experts evaluated teams by such criteria as technology, economics, marketing, transfer prospects and presentation.
Participants of the Championship were students of the Faculty of Material Science and Metallurgical Technologies from SUSU's Polytechnic Institute. This year's competition broke the record of the number of teams: there were 25 of them, which is three times more than in the last year. Some teams participated for the second time.
"This is my second year of participation. Last year competition for the 1st place was very tough, and in the result we only took the second place though there were only 7 teams. This year we expect nothing but victory; we tried to maximally comply with the assessment criteria," said participant of Metal Cup—2018, a 4th year student of the Polytechnic Institute, Ksenia Pavlova.
Winners of the round at South Ural State University were awarded with valuable prizes, the opportunity to undertake internships in metallurgical companies, and the right to represent their educational institution at the All-Russia's final.