The Deputy Minister of Economic Development of the Russian Federation delivered an open lecture on digital economy for the SUSU students, in which he talked about the disappearance of "classic" professions and named digital data the "new oil".
In the beginning of the lecture, Savva Shipov admitted that of the 10 years he has spent in the government service, the last year of working for the Ministry of Economic Development for the Russian Federation was especially interesting – he spent all of this time developing digital economy.
According to the Deputy Minister, in the coming two years there are around 50 laws planned for adoption in Russia which will remove gaps and barriers for the development of this field. In addition, it is necessary to create an infrastructure, specifically Russians even in the farthest corners of the country must have broadband access to the Internet. Shipov separately noted the importance of cyber security, as many crimes are committed online including identity theft, scam, and spying on users.
"Right now there is a shortage of specialists able to work with big data. The economy needs mathematicians and programmers ‑ those people who are able to work with modern technologies and data. It's no secret that robotics has seen a lot of development, and in the future, many professions will simply vanish. This includes taxi drivers, and economists, and lawyers completing simple tasks. Some companies prefer to replace staff with artificial intelligence, or automate production process to involve less people," notes Shipov.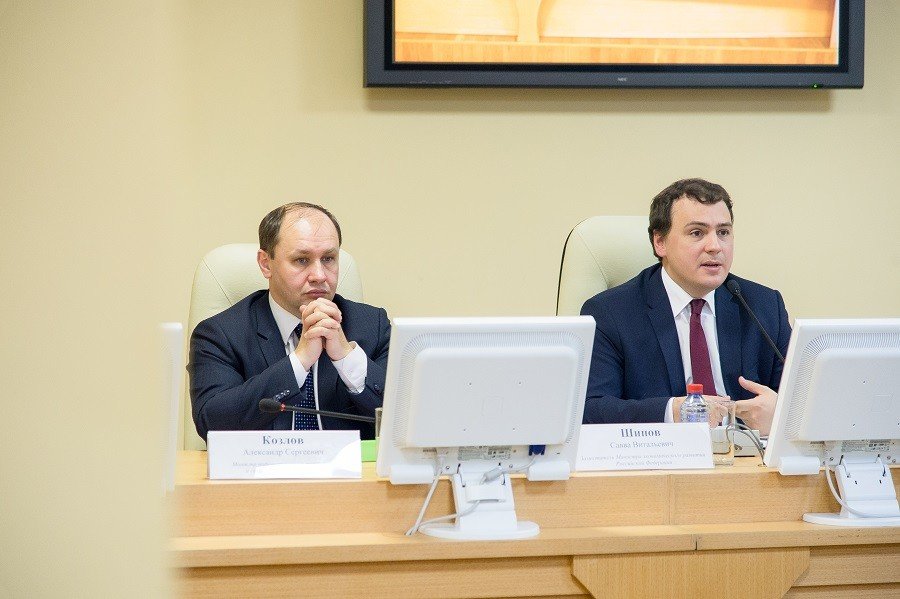 However, development of digital economy involves certain risks. This means not only disappearance of professions, but the increased age of the population thanks to medicine, and employees' transition to a flexible work schedule not requiring presence in the office. According to Savva Shipov, the main thing is to be ready for the changes occurring in the economy and in the world.
"You must understand that these changes happen regardless of our wishes. In terms of changes, theyhappen daily. The possibilities of any smartphone today were considered impossible 10 years ago. On the one hand, many people use modern technologies and on the other, for the older population, these changes are quite difficult. The government's goal is to prepare people, teach them new skills, give them a chance to be involved in this new relationship and obtain additional training if their current skills don't allow them to find work because of new technologies and new professions, and to prepare the coming younger generation," stresses the Deputy Minister.
Savva Shipov's lecture is of great interest to South Ural State University, who has set itself ambitious goals.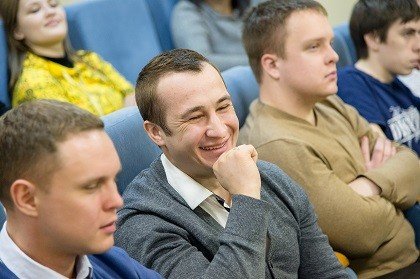 SUSU is focused on developing breakthrough fields which are closely connected to the processes of digitization – research integrating computer science with engineering, humanities, economics, and more, what is related to active implementation of the Internet of Things (IoT) into industry, and aimed at solving global challenges of modern times jointly with industrial partners. For this goal, Smart Industry and Smart Education Strategic Academic Units (SAU) will be developed at the university in 2018.
Smart Industry is impossible without implementation of digital technologies and innovative manufacturing using Big Data methods (big data mining) for processing information coming from sensor networks. Today, the leading industrial corporations of the world are already using them for operations on monitoring and collecting information about the condition of industrial technological processes.
Because of global competition, businesses in Russia and abroad need innovative unique solutions for full realization of their potential which can only be offered by SUSU, partnering closely with world leader in sensor systems for Industry 4.0 businesses, Emerson Corporation.
The development of IoT, design of digital twin systems and systems of proactive simulation-based management, development of models of artificial intelligence, data mining, information security in industrial systems are the new digital solutions that SUSU is developing, able to help solve Industry 4.0 tasks and enable increased efficiency of manufacturing and competitiveness.
An example of the digitization of industry is the original methodology of managing technological processes to minimize energy and resource use which was developed by SUSU for OJSC Magnitogorsk Iron & Steel Works.
Smart Education Strategic Academic Unit is another important initiative and includes several important fields. First, the use of online education resources in education which reduce classroom load by 20%.
Second, mass integration of the distance format in educational programs will promote their diversity and increase flexibility of the learning process. The introduction of individual academic plans will allow students to manage their own education, which is especially important in elite training programs.
Third, the efficiency of education will increase thanks to implementation of adaptive educational technologies which take individual capabilities of discipline mastery of each student into account. Smart Education SAU involves creation of open educational models focusing on individual development of each student, offering the best possibilities for SUSU graduates.
These facts show that the state interest of the South Ural is developing along with Russian and international tendencies, fully meeting modern international demands.
During his visit to Chelyabinsk, Savva Shipov also met with the Chelyabinsk business society at a round table. They discussed the investment climate of the South Ural region.
Shipov was appointed Deputy Minister in 2016. Earlier he worked as the Head of the Federal Accreditation Service.