In February 2018, a delegation from South Ural State University visited the University of Guantanamo (Republic of Cuba). During their meeting with Cuban colleagues, our university's researchers presented their developments in geoinformation systems and discussed further plans for partnership.
Rector of the University of Guantanamo Alberto Turro initiated and organized this event. A two-week seminar was held for representatives of the partner-university and for the Ministry of Ecology and Ministry of Emergency Situations in the Republic of Cuba. Presentations were given by: Candidate of Sciences, Director of SUSU Geoinformation Systems REC Valentina Maksimova, software engineer for the Research and Education Center Maksim Khitrin, and Doctor of Sciences (Geography), Professor Sanzhar Abdullaev.
How Many Projects Are Planned?
The Board of Directors of the University of Guantanamo visited SUSU in August 2017, and during the first visit the guests gave our researchers' developments a high assessment. At this time, plans are being actively developed to implement these developments in the territory of Cuba. Valentina Maksimova, Director of SUSU Geoinformation Systems REC, told us about future plans with the Cuban colleagues.
"For our partners, the threat of natural disasters such as hurricanes, typhoons, and tsunamis is an important issue. They need to track the destruction caused by these events. Use of our technologies will make it possible to solve a number of issues related to predicting the threat of natural disasters, calculating the destruction, and determining the level of recovery. It is also possible to implement our developments in agriculture and forestry on the East coast of the island of Cuba. The Rector of the University of Guantanamo Alberto Turro put forward a proposal to implement several joint projects. This includes an exchange program for professors to teach postgraduate students, and a student exchange program. This will also include partnership on geoportals for Cuba and Russia."
Predicting Natural Disasters Online
A joint geoportal is an interactive cartographic site on which each user can input information. The project will make it possible to track certain events online and predict how they will develop further. Updating hourly or minute-by-minute changes will help users find out about dangers before it is too late (winds getting stronger, etc.). At present there is already a functioning geoportal containing information on the conditions of fields, forests, areas of environmental protection, and industrial lands in the Chelyabinsk Region. The Russian-Cuban geoportal is a unique resource which is a single source for all data about a particular territory. The third project that is planned is the creation of a 3D map of the cities using photographs from drones.
"Our Cuban colleagues are interested in taking photos of cities located along the ocean coast with drones. 3D maps of these cities will show the height of each building and make it possible to determine which will be destroyed first in case of a natural disaster. SUSU has such capabilities, and we are creating a 3D map of the Chelyabinks Region. The university also has a number of plane-type drones which take photos of buildings within its campus and helicopter-type drones which take photos of free-standing buildings," says Valentina Nikolaevna. "In addition, the Cuban side is interested in applying geoinformation systems (GIS) to agriculture. Currently, they are ready to give us a share of their plantations to implement GIS developments and equipment for agricultural technology, radio towers, and radio antennas."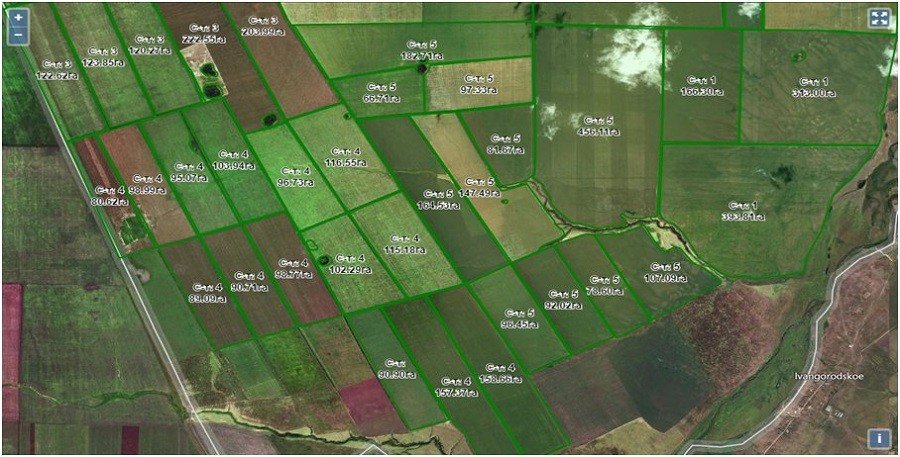 The creation of a map of fields for agricultural workers (farmers)
One more project is the creation of an international geoinformation observatory which will offer practical and research work in GIS technologies and predict natural disasters. It is planned to be built on the territory of Cuba, and SUSU is the main organizer. The observatory will broadcast its capabilities for countries of the Caribbean and parts of Latin America.
GIS Technologies in Agriculture Presented in India
It is important to note that our Cuban colleagues are not the only ones with great interest in the developments in GIS technologies by our researchers. In January 2018 an international forum was held in India dedicated to geoinformation systems in which SUSU Rector, Doctor of Sciences (Engineering), Professor Alexander Shestakov participated.
"At the forum in India we presented our developments for creation of a cartographic base of agricultural objects using photos from drones and from satellites," explains Valentina Nikolaevna. "In addition, we discussed using satellite photographs to create vegetation maps (or yield maps), which are maps that make it possible to track the work of agricultural equipment. Online monitoring of agricultural objects is an opportunity to remotely and more effectively control one's farm: from a mobile app, we can track where agricultural machinery is located, and what agrotechnological operations it is performing. In this way, our developments in the field of agriculture will make it possible to eliminate the human factor."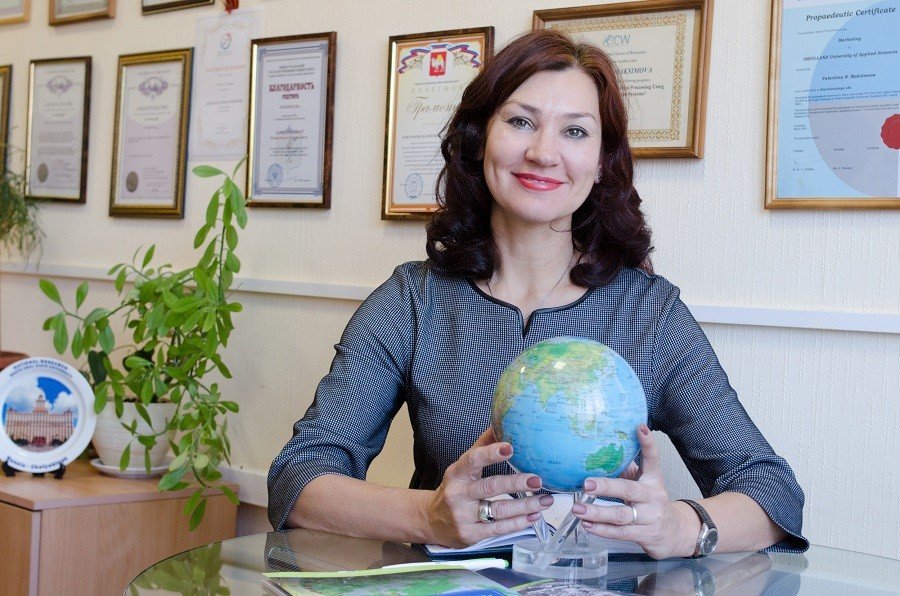 SUSU researchers are working on the development of GIS technologies for the mining industry (monitoring of mining sites), for road management (road status monitoring), and for cadastral registration of land resources (land management). Special interest towards our university's GIS technologies is excited due to the fact that some of these projects have already been realized in the Chelyabinsk Region. At present, the University of Guantanamo has developed a "Roadmap" for realizing the previously mentioned joint projects. It has been sent for approval to South Ural State University.
Valentina Nikolaevna Maksimova
Tel.: +7(919)-305-36-79
E-mail: maksimovavn[at]susu[dot]ru