On February 7th a regional operator of Skolkovo Innovation Center was opened at the Chelyabinsk Region Information Technologies Technopark within the framework of the All-Russian Forum "Information Society 2018". It is for the eighth time that this forum is being organized in the Chelyabinsk Region, and it is rightfully one of the major public events of the IT sector in Russia.
Chelyabinsk became one of the three regional centers, the other two being Yekaterinburg and Novosibirsk, with which Skolkovo Foundation signed an agreement on creating a regional operator based at its IT Park. Opening of a regional operator is not just a step towards new technologies, but is also a possibility to support innovations in completely new conditions. A whole range of services, which before were only available for Skolkovo residents, from services on patenting and to expert review of projects and investment attraction, are now provided to all regional startups of Chelyabinsk.
The opening speech was delivered by the Chelyabinsk Region Governor Boris Dubrovskiy, Vice President of Skolkovo Foundation Yuri Saprykin, President of PJSC "Rostelecom" Mikhail Oseevskiy, and the IT Park founder Maksim Sudakov.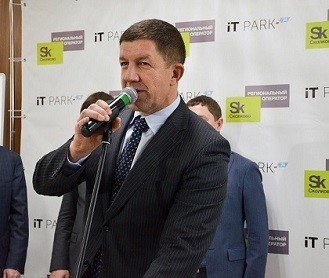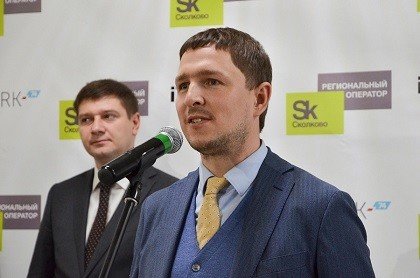 "Opening of a Skolkovo representation office provides all our companies with an opportunity to tap into those innovative solutions and modern technologies in command of Skolkovo Foundation. This would result in quick and efficient fulfillment of innovative potential of the Chelyabinsk Region," notes the Governor.
The opening ceremony was followed by a science-to-practice conference on digital transformation of economics, where the representatives of South Ural State University, Skolkovo Foundation, "Steel Group" LLC, CJSC "GLOBUS-TELECOM" and the Chelyabinsk Branch of PJSC "Rostelecom" shared information on artificial neural networks and machine learning, energy saving, monitoring and keeping records on IT infrastructure of enterprises, on using of cloud technologies to solve industry tasks, as well as on operation of a virtual Data Processing Center.
Among the SUSU representatives were Vice-Rector for Informatization Leonid Sokolinsky, Director of the School of Electrical Engineering and Computer Science Gleb Radchenko, and Chief Engineer of Projects on Energy Saving and Process Automation Vildan Abdullin.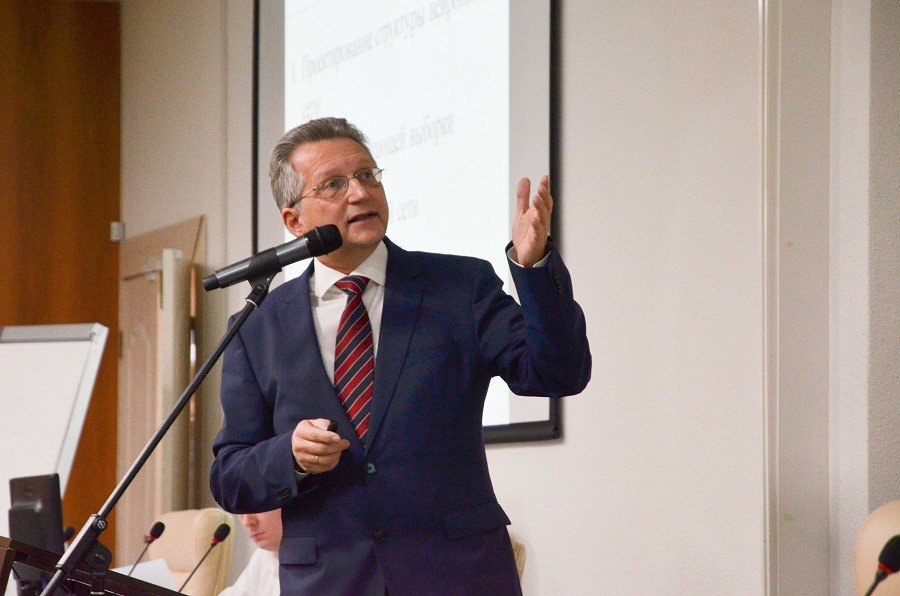 "Our interaction with the IT Park and Skolkovo was the prerequisite of the today's opening of the regional operator. A number of innovation IT companies is being created at SUSU, and many of those have become leaders in the regional and Russian markets over the recent years. Today at the conference we presented the key fields of the IT developments by SUSU, those are the projects related to machine learning, cloud computing, data mining and using information technologies to solve tasks on resource-saving. These are the fields of the most immediate interest at present, and they are closely related to the specifics of the Chelyabinsk Region and Ural Region. Creating of such a branch will allow to import the competencies of Skolkovo Foundation into the fields of project management, patent support, and analyzing financial support and expert review at the Chelyabinsk IT Park. The technologies of cloud computing projects related to those fields are already among the key ones at IT Park of the Chelyabinsk Region," shares Gleb Radchenko.
Last year our University jointly with the IT Park delivered lectures of Open University Skolkovo, where more than 30 SUSU innovators took part. Today our small enterprises are located in the IT Park which deal with IT solutions, for instance with cloud computing. The opening of Skolkovo representation office in the Chelyabinsk Region became possible in part due to our small innovation enterprises.
"Skolkovo Foundation representation office in the Chelyabinsk Region provides our small innovation enterprises with a possibility both to attract financing by the Foundation, and to participate in various programs. Young scientists and innovators of our University will be able to involve specialists of Open University Skolkovo, exchange technologies and hold more complex discussions of the results, and also approach customers and investors," says Deputy Head of the SUSU Research and Development Department Evgeniy Iogolevich.