On Sunday, February 4, the Open House Day was held at South Ural State University. Hundreds of high school seniors and their parents learned about advantages of the university and peculiarities of admission.
As per tradition, the SUSU Rector, Aleksandr Shestakov, addressed the university's guests with a welcoming speech:
"In order to become successful, you need t make the right choice: the right choice of profession, of a university where you will master the profession. This choice in many ways will determine your future destiny."
After that, Deputy Vice-Rector for Academic Affairs, Yulia Bolotina, told about how talented university applicants can get additional points by having personal achievements.
"Personal achievements are estimated and totaled with results of the EGE (Unified State Examination). Total amount of points for personal achievements, as of today, doesn't exceed 10. Now we are waiting for the government to make a decision on awarding up to 25 points to university applicants considering their achievements."
Nowadays, additional points can be obtained for achievements in sports, for graduating from a high school or an educational institution of secondary professional education with honours, and for creative or scientific activity. Besides, by taking part in Olympiads, prospective students can apply for admission to a university out of competition.
One of the key advantages of SUSU is the presence of the Faculty of Military Education. A student who completed his study at the Faculty gets enrolled to the armed forces reserve and is not subject to military induction. Education can be completed on a program of training soldiers, sergeants or officers.
Traditionally, the most popular among university applicants are engineering specialties. This is explained not only by such specialties to be in-demand at the labor market, but also by a big number of vacant places for state-funded education.
"We have a lot of state-funded places. There is annual distribution of such places; somewhere gets more, somewhere less. Most of state-funded places are provided for engineering specialties," noted Aleksandr Gubarev, executive secretary of the Admission Board.
Nevertheless, a big flow of applicants is expected for humanities programs as well.
"I am planning to apply to become a philologist. At school I had no difficulties with Russian language and I have always liked Literature. I don't think that after graduation I will face any difficulties with finding a job. Competent specialists are demanded everywhere," said Vasiliy Scherbakov, a SUSU applicant.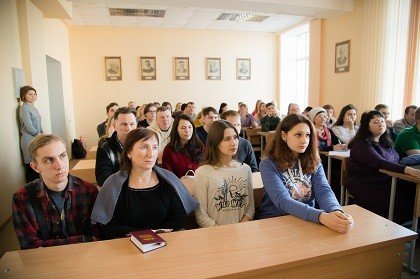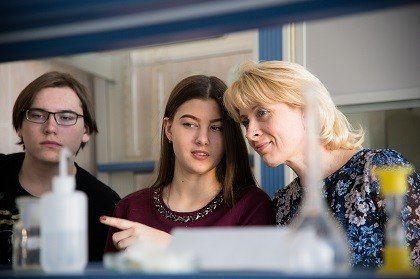 After the general meeting at the Activity Hall, meetings with representatives of SUSU high schools and institutes were organized for school leavers, where they had an opportunity to learn more about a School or an Institute and ask all their questions of interest.