In order to produce micro details for electronics and medicine, new methods based on micro mechanical processing are as relevant as ever. Scientists of South Ural State University are developing an innovative model for micromachining of details by micro grinding.
1 millimeter for processing details
Micro grinding is an advanced method of obtaining precise details or components out of practically any material which is applicable for mechanical treatment. Anastasia Gorodkova, a postgraduate student of the Department of Automated Manufacturing Engineering of the SUSU Polytechnic Institute, supervised by Aleksandr Diakonov, Professor, Doctor of Engineering Sciences, is developing a technology for processing of details by micro grinding.
"Micro grinding is a perspective method for processing highly precise details of micro scale, but the absence of knowledge about physical processes taking place in the cutting area significantly limits applicability of this technique," notes Anastasia Gorodkova. "In order to develop the technology on the basis of micro grinding, a complex simulation model of the process, which includes a thermophysical and a power model, is required. Our objective is to develop such model, which would allow adjusting this technology for any manufacturing conditions."
The essence of micro grinding lies in processing of highly precise details with an instrument whose diameter doesn't exceed 1 mm. An important advantage of the method is the absence of limitations from the point of processed material, compared to alternative methods of micro details manufacture (nano printed lithography, laser processing, etc.). The technology allows processing a detail with high precision, but high speed and high-tech equipment are required in order to achieve an absolute positioning of the instrument.
International cooperation is a boost to innovations
Russian Foundation for Basic Research supported a joint project of South Ural State University and Indian Institute of Technology Patna in simulation and analysis of high-speed hybrid micromachining.
"During this fruitful collaboration we got the idea to use micro grinding as an independent processing method, because nowadays in Russia such technique is not applied. Products get imported from abroad, or alternative processing methods are used," says Anastasia Evgenievna.
The SUSU postgraduate student successfully completed an internship at the Indian Institute of Technology Patna. During her internship, the young scientist learned information about possibilities of applying such methods of micro mechanic processing as micro milling and micro grinding, and obtained skills of working with equipment.
At the moment, SUSU scientists are working on approbation of the developed complex simulation model and its implementation in the form of a software package. This will favor to implementing the processing method at enterprises of Chelyabinsk and Russia. At the moment an agreement on implementation of the technique at one of military enterprises of the Chelyabinsk region has been reached.
Russian inventions will replace foreign analogs
"Now we have reached the finishing stage and are working on experimental prove of the developed models," says Anastasia Gorodkova. "For that, a unique equipment was bought – the high-speed pneumatic spindle which gains speed up to 150 000 rotations per minute."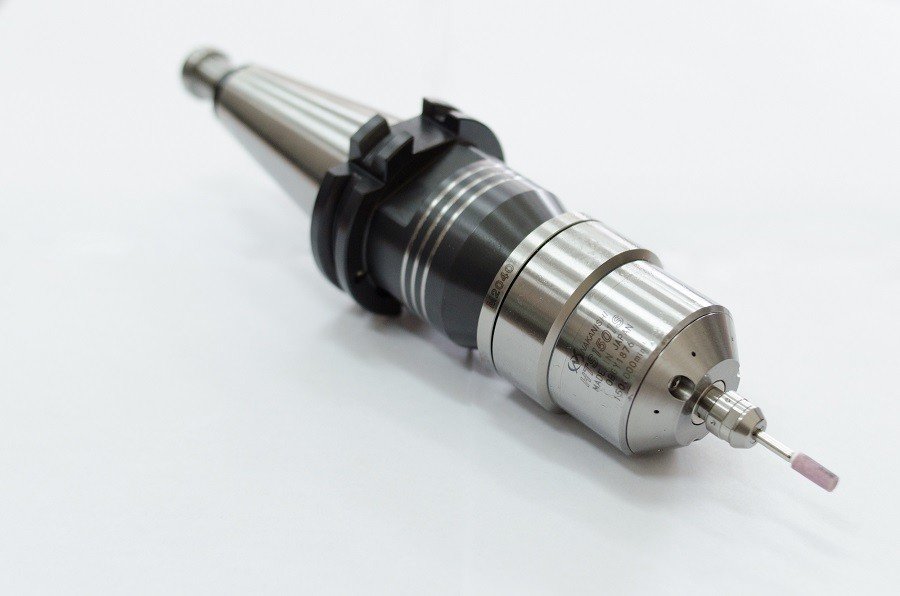 Nowadays national economy needs an import substitution of many micro detiles. Among them are micro electro mechanic systems which are used in a wide range of industries: military equipment, space apparatus, mechanical engineering, medicine, mobile devices, and household appliances. The software package developed by SUSU scientists will promote implementation of the innovative technology at existing enterprises specialized in manufacturing micro details.
Topical orientation of the research work allowed Anastasia Gorodkova to become one of the winners at the Scientific Perspective contest which was held at SUSU within the frameworks of Project 5-100. By the results of the research, two articles were published in Russian Engineering Research and Procedia Engineering scientific journals indexed in Scopus database. In the future, researchers are planning on switching to study the process of micro milling, which will allow creating a technique of hybrid micromachining.