Obtaining higher economical education is farsighted and prestigious, and that is what the School of Economics and Management of South Ural State University offers you. The School's infrastructure comprises 9 research and development laboratories and research and education centers in the most promising fields of Economics, Management, Innovations, Computer Science, State and Municipal Management. Joint research and development teams of students, leading scientists and business representatives carry out practical developments and render economical support of research and development projects.
Very popular among students are Master Degree programs fulfilled at the SUSU School of Economics and Management in English language: "Strategic and Innovative Marketing" and "Commerce on the External Market of Goods and Services". In the future it is also planned to open Bachelor Degree English-language educational programs, what would allow to ensure further integration into the international educational environment.
The "Commerce on the External Market of Goods and Services" program is oriented at training specialists in the field of marketing for major production and commercial enterprises, outlet chains, financial and banking structures, as well as for organization of their own businesses.
Zhang Yuan (a student from China): "I'm studying Economics at SUSU. But one of my favourite subjects is Russian. Though it is very difficult, it is very interesting. Our professors are always ready to help us out, both in studies, and in some everyday issues. And, of course, I have Russian friends with whom it's great to spend time after classes: go shopping, walk in a park, to go to a cafe. Once I complete my Master's program, I'm planning to enroll to the SUSU's postgraduate program."
In the course of studies students obtain fundamental knowledge on Economical Theory, International Economic Activity, Activity of International Network Companies, Logistics, Management, Taxation, and other. During practical classes students learn about and compare trading processes in various countries within their research work. The program provides for practical skills in the field of international economic activity. Having successfully mastered this course a graduate is ready for efficient work practically in any part of the world.
Zhang Zhijian (a student from China): "I obtained my Bachelor's Diploma at the SUSU School of Economics and Management, and now I'm studying under the Master's program. SUSU has a very good reputation with China, that is why I chose this university. I like that they have an individual approach to every student here, and professors are always happy to answer any question. I haven't decided yet whether I'll continue my career in China, or will stay in Russia, but I know that my education will help me."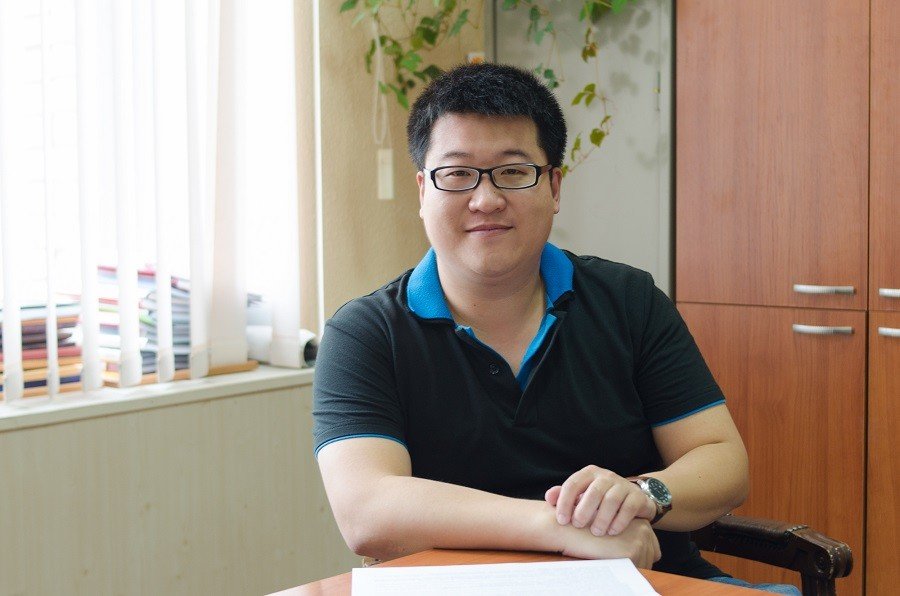 For foreign students who chose to study in Russian, we offer special language courses in the end of which the students pass an exam and are awarded with a certificate on their level of Russian. At the University's Preparatory Faculty, once you decide on your specialization, you can master not only Russian, but also train for your entrance exams on the specialization disciplines. Knowing Russian is an additional advantage when you apply for a job, both in China, or in many other countries.
Besides studying, students have a great opportunity to actively spend their leisure time. SUSU is located in the center of Chelyabinsk, and the students' Campus is in close proximity to the University and the park zone. The Campus comprises 8 dormitories, a canteen, a students' polyclinic, a swimming pool, and sports complexes. Everyone may choose whichever sport they like.
All foreign citizens undergo a free screening at a European level Medical Center "Health House". Highly qualified specialists and modern equipment of the Center allow to perform any kind of screening. The International Affairs Department and the Center for Sociocultural Adaptation render full-scale support for foreign students during the whole period of their studies at SUSU.
SUSU is one of the major universities of Russia. Every year the University improves its standing in the international rankings. Thus, according to Webometrics Ranking of World Universities, in 2017 SUSU climbed 213 positions up, having considerably improved its indices under such parameters as "openness" and "excellence", and also for the first time this year it was listed in the Round University Ranking (RUR).
The SUSU School of Economics and Management offers education oriented at the actual international business practices. Active businessmen constantly collaborate with the University, pass their personal experience to students revealing some subtleties of doing business, as well as help students during their internships at enterprises. Close contacts with our partners – leaders at the global and Russian economics markets – allow to obtain profound knowledge in the chosen profession.
Entering SUSU:
Telephone: (7) 351-267-97-98 (99)
E-mail: applicant[at]susu[dot]ru