On January 18, a workshop entitled "Top Tips for IELTS Test Takers" took place; the speaker was Claire Barnes, a Cambridge Assesment English methodologist  with many years' experience of training students and academic staff for international exams. Claire also is a lecturer of courses of teaching a foreign language.
Organizers of the event were: South Urals Cambridge Exams Centre in association with the SUSU Institute of Linguistics and International Communication supported by Students International IELTS Test Centre (Moscow).
Among audience of the workshop were students and academic staff from Chelyabinsk universities. Goal of the workshop was to provide key recommendations for completing IELTS tasks in each unit, talk about skills necessary for completing these tasks and support those who are getting ready for the exam.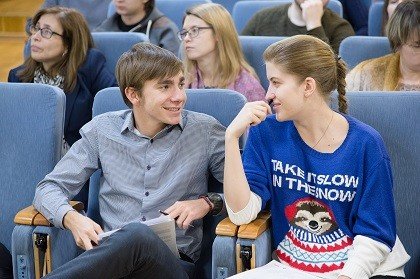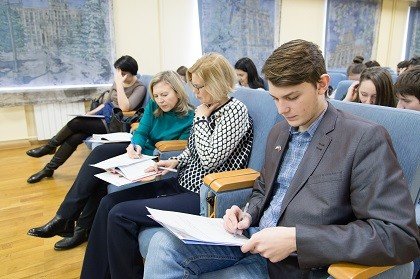 During her speech, Claire provided recommendations for each of the exam's units: listening, reading, writing and speaking. She made a detailed analysis of the tasks and told about common mistakes. Specificity of the workshop was active participation of the audience in discussion and answering questions of the test.
IELTS is the International English Language Testing System. It allows determining the level and skills of speaking English among people for whom English is not their mother tongue. IELTS is the most required English language test for study and immigration to Great Britain, Canada, Australia and New Zealand.