Last week SUSU delegation visited Tajikistan. Among the delegation members were: Head of the International Affairs Division Olga Yaroshenko, analyst of the International Affairs Division Mikhail Ruftin, and Deputy Vice Rector for Academic Affairs Yulia Bolotina. SUSU representatives visited universities and schools of Tajikistan in order to promote South Ural State University in this country, as well as to form our University's recognition, and to attract students of Tajikistan universities to our Master Degree programs. Deputy Vice Rector for Academic Affairs Yulia Bolotina shares on getting acquainted with the education system in universities and schools of Tajikistan.
"Today, universities of Tajikistan offer hundreds of various programs, many of which are international programs. Within the framework of our visit we invited the universities to collaborate in research activities, starting from the Master Degree programs and ending with those research studies and publications which we could perform together. We sparked interest and received feedback regarding this field. As a result of our visit agreements were reached with four major universities of Tajikistan."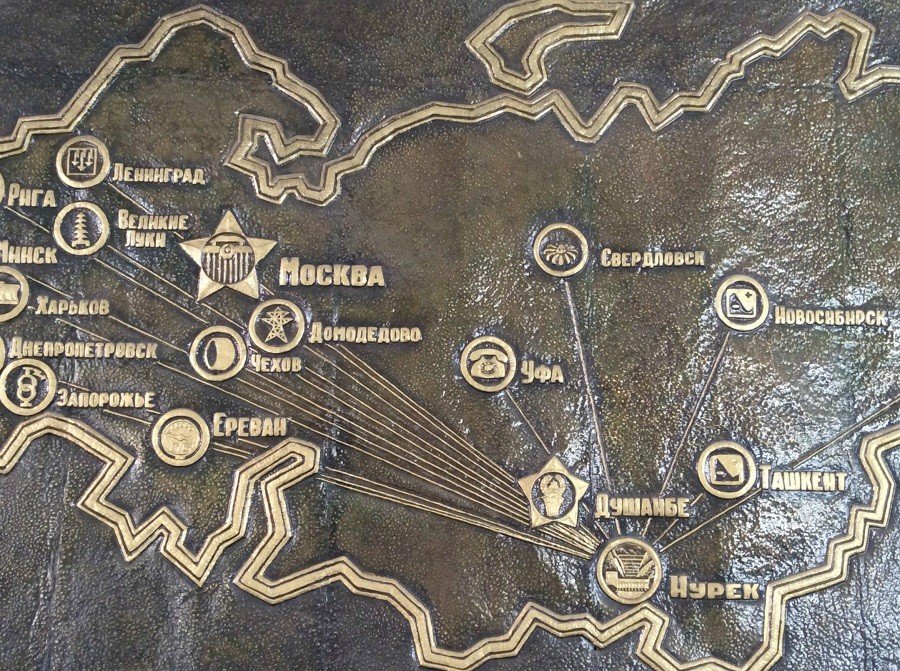 Our representatives' visit to Tajikistan also aimed at promoting our University among school pupils.
"We met directors of thirty schools of Dushanbe, Nurek and Hisor, delivered a presentation about South Ural State University, described our training programs, and introduced opportunities our University offers for the applicants who will be accepted to state-funded education programs. Our University is interested in helping the graduates return to Tajikistan and work in the fields of their specializations," says Yulia Bolotina.
During their visit to Tajikistan the SUSU representatives not only promoted our University, but also noted those factors which may be of use while developing collaboration with the universities of Asia.
"We visited Nurek Hydro Power Plant to assess a possibility of developing our Power Engineering Faculty, for instance," shares Yulia Bolotina. "We went to the city of Hisor and noted the fields in which we could offer collaboration with our Faculty of History. In Tajikistan we saw great interest in collaboration namely with South Ural State University. I hope our friendship will prosper and produce significant results."
According to Yulia Olegovna, our University is very well known in this country with regard to both publications, and various scientific programs. Five Candidates of Sciences who defended their thesis papers at SUSU work in Tajik National University, and many public officers of Tajikistan are studying under or have already graduated from Master Degree programs of our University.
At present 90 students from the Republic of Tajikistan are studying at SUSU. We are planning to develop our collaboration, and at such level of interest to our specializations, starting from Bachelor Degree programs and ending with postgraduate programs, we hope to double the number of students next year, notes the Head of the International Affairs Division Olga Yaroshenko.
In the end of March an official visit of SUSU Rector Alexander Shestakov will be organized to Tajik Technical University named after academic M.S. Osimi to continue strengthening the collaboration of South Ural State University with universities of Tajikistan.