On December 22, South Ural State University's Power Engineering Faculty celebrated the 66th anniversary since its foundation day. On the same day, the Faculty celebrated a professional holiday – the Power Engineer's Day.
An event on the occasion of two holidays at a time, the Power Engineer's Day and the Faculty's Birthday, was held at SUSU. Dean of the Power Engineering Faculty, Sergey Gandzha, delivered a welcoming speech.
"Power engineering is a kind of people's activity that, once pulling a man into its sphere, never lets go."
The event was visited by Director of the Polytechnic Institute, Sergey Vaulin, employee of the Department of General and Theoretical Physics, Anatoliy Belonozhko, employees of the Department of Power Stations, Networks and Power Supply Systems, Vladimir Pyastolov and Yuriy Khokhlov, and Deputy Dean of the Faculty of Material Science and Metallurgy Technology, Ivan Ilyin.
The event started with ceremonial awarding of outstanding employees and students of the Faculty.
Organizer of the Power Engineer's Day, a third-year student of the SUSU Power Engineering Faculty, Viktoria Lyubimova, told about the event program.
"Today we had a very eventful program. Within the event, we had an exhibition of degree of freedom by inventor Nikolay Panfidin, and an exhibition by artists-power engineers. Also, we had contests during the celebration. In one contest, it was necessary to assemble a circuit out of power grid elements, and if it worked it was possible to get a prize. In another contest, students had the opportunity to take part in an intellectual quiz, answer questions connected with power engineering and get prizes."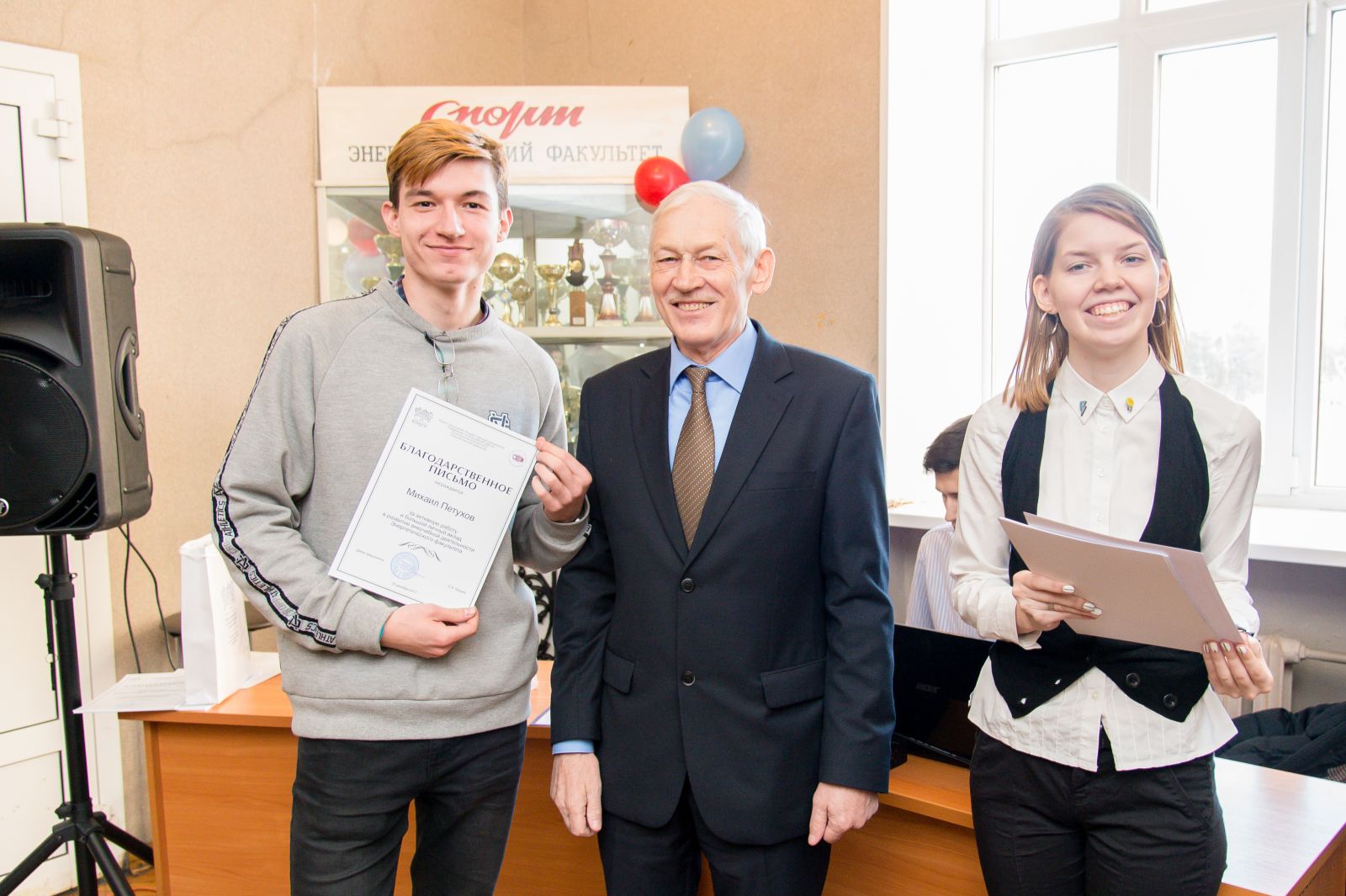 The students who took part in organizing the celebration for the entire Faculty, presented for spectators several artistic performances, one of which was a song by a first-year student of the Mechanics and Technology Faculty, Polina Kovalenya. The participant told us about writing the song specially for the SUSU Power Engineering Faculty.
"Polytechnic Institute is one big family; we help each other at the Student Council no matter the Faculty we are from. Today our team danced for the teaching staff, and I sang a song that I wrote myself. Of course, I had to put some efforts, interview the entire Student Council in order to learn some features in the sphere of power engineering, what do specialists do and whether they use any catchy phrases. As a result I composed lyrics and accompanied on my guitar."
Also, all participants and spectators could take memorable photos.