Development of digital technologies in industry puts focus on engineering professions and makes them well-paid ones. Automation of modern systems requires that the world's universities train highly professional specialists. Polytechnic Institute of South Ural State University combines all the engineering faculties training engineers for base sectors of Industry 4.0 at a new level due to integration of all educational and scientific resources.
Mechatronics is an integration of mechanics with electrical machines, automation equipment, power electronics, microprocessor technologies and software. This newest field of engineering is considered to be one of the most promising and in-demand fields, and requires that universities train truly competent professionals for it.
The graduates under SUSU program "Mechatronics and Robotics" have an opportunity to be employed in modern international engineering companies and high-technology production enterprises dealing with design, production, adjustment and operation of up-to-date robotic equipment.
Yao Chenfeng (a student from China): "In China I studied in Zhejiang Ocean University which has a joint program with SUSU, so my professors recommended me to continue my education in Chelyabinsk. Training is excellent here, and the equipment used for it is state-of-the-art and the same as in the world's leading countries. After graduation I'm planning to go back to China, and I'm sure that Russian education will help me get employed in a well-paid job."
Mahmud Shakir Albairaqdar (a student from Iraq): "I chose to study in SUSU because it's a great university. Most of all I like the professors here – they are not only professionals, but are also like real friends to every student. In the future I would like to enroll to a postgraduate program at South Ural State University."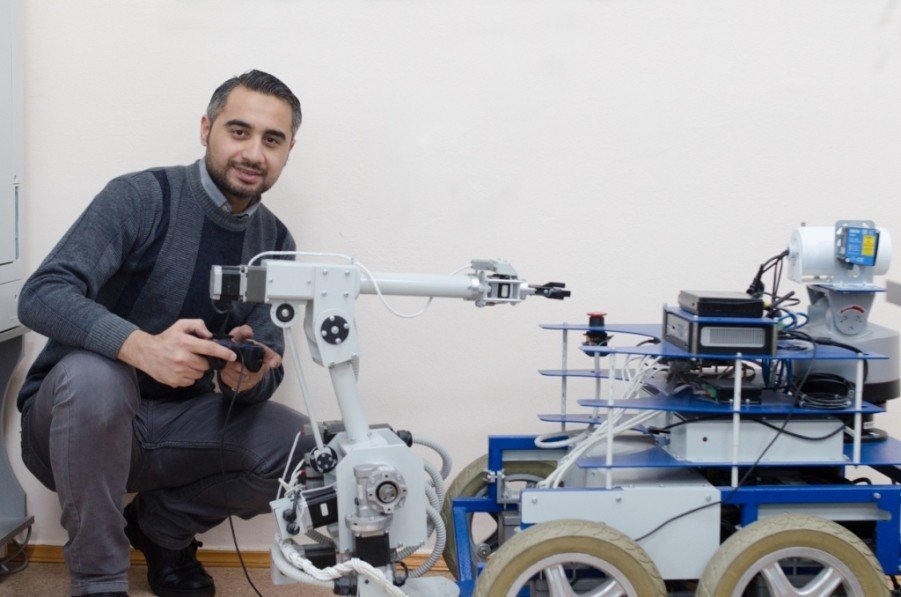 Students receiving education under SUSU program "Mechatronics and Robotics" obtain excellent and diverse training, which in the future will help them in solving any tasks related to development, creation and maintenance of automation systems in various sectors.
These would-be specialists are provided with a wide scope of opportunities on applying the obtained theoretical knowledge in the well-equipped high-technology laboratories of the University. The total of over 30 laboratories and research-and-education centers successfully function at SUSU, as well as 8 international research laboratories guided by the world's leading scientists. By the beginning of the new academic year a Specialized Education Laboratory for Mechatronic Complexes and Systems was opened at the University.
"This laboratory features samples of the very equipment installed at modern enterprises and in modern workshops. These include robotic manipulator, training stands on pneumatics and pneumatic automation. You will also find here virtual stands using up-to-date specialized software for laboratory works on automation of actual production facilities, they allow students to build automation control systems for various technological processes," notes SUSU's Vice Rector for Academic Affairs Andrey Radionov.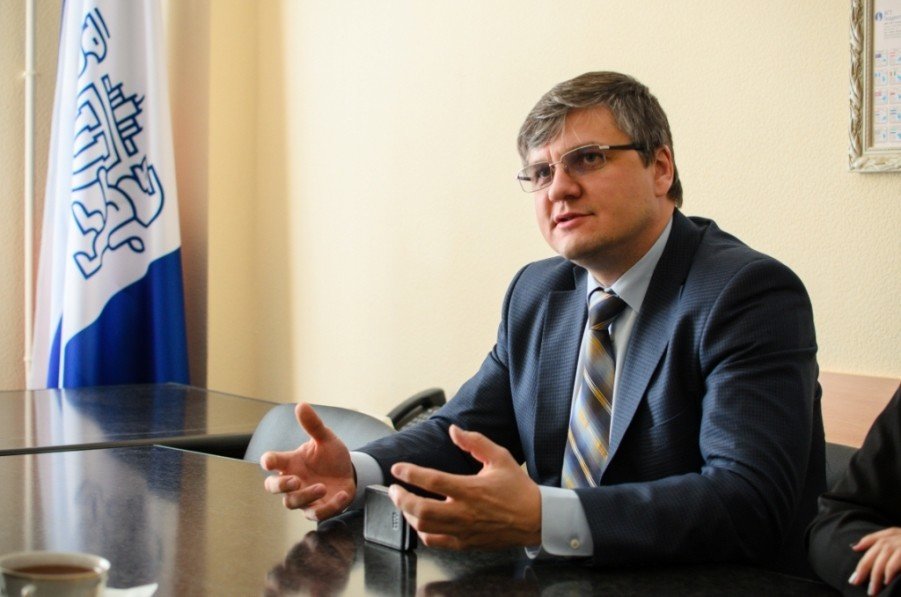 The program "Mechatronics and Robotics", as well as Master Degree programs on "Electrical Energy Sector", "Metallurgy", and others are taught in English in the SUSU's Polytechnic Institute.
Moreover, exchange education programs, including those on Mechatronics, are being fulfilled by the University in collaboration with the universities from China, South Korea and Bulgaria. The student exchange allows to study the syllabus disciplines but with consideration to the specifics, traditions and experience of teaching in a different country.
The Center for Sociocultural Adaptation created at SUSU helps foreign students adapt to studying and living in Russia. In their free time students go for excursions, visit museums, theaters, and also take part in all creative and sports activities of our University.
South Ural State University is one of the major universities of Russia training students under 38 groups of education programs. Over 30,000 students are receiving education at SUSU today, including more than 2,000 foreigners from 46 countries. The city of Chelyabinsk, where our University is located, is on the border between Europe and Asia, and this attracts students from all over the world.
Every year our University improves its standing in the international rankings. Thus, according to Webometrics Ranking of World Universities, SUSU climbed 213 points up in 2017 having significantly improved its indices in "openness" and "excellence". Also, SUSU stepped up to higher places in QS University Rankings: Emerging Europe and Central Asia (EECA).