On December 13th the annual 5th Exhibition Forum "Vuzpromexpo 2017" opened in Moscow. Among the participants of the opening ceremony were First Deputy Minister of Education and Science of the Russian Federation Valentina Pereverzeva, heads of state enterprises and large industrial holdings, as well as rectors of the leading universities.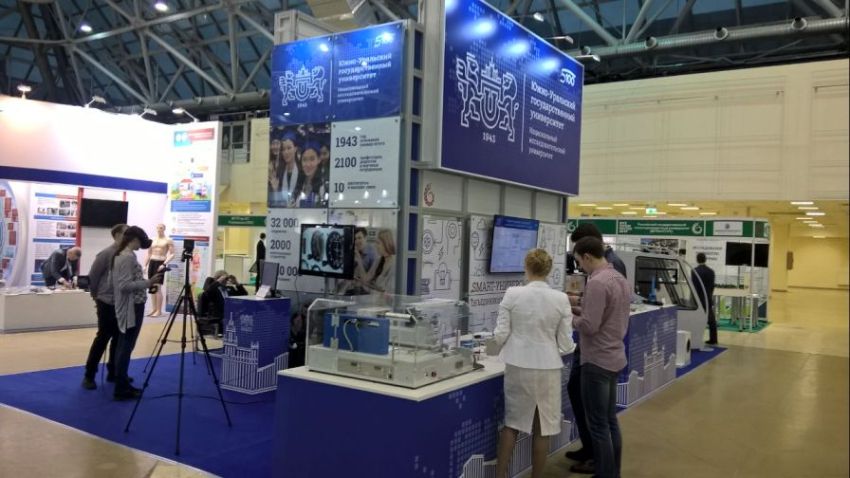 Scientists from South Ural State University presented results of fulfilling a series of federal target programs and other cutting-edge innovations: appliances and apparatus for oil-and-gas complex, modern alloys and composite materials, goods for mechanical engineering and machine-tool building:
Coriolis flowmeter, a high-precision instrument for measuring oil products transfer via pipelines;

Metal-concrete spindle headstock, a structure element for industrial machine tools;

Samples of extra-high tensile alloys for manufacture of shut-off valves for oil-and-gas industry;

Intelligent light system, a complex of appliances helping to optimize electric energy consumption by customers.
Research and Education Center "Aerospace Technology" presented new technologies and samples of modern composite materials: cold plasma generator (using plasma for treatment of various surfaces significantly improves their adhesion), samples of source raw materials and liquid compounder for composites' manufacture, sample heat-insulation material of new type, apparatus for manufacture of ultrathin nanofibers widely used both in civil and military industry.
Public Research Institute "Test Mechanical Engineering" demonstrated a crane cabin jointly developed with JSC "SECHEL" under the import substitution program.
At the stand by the Center of Computer Engineering joint projects with CJSC KAMAZ were displayed: intelligent drive control system for all-terrain vehicles.
The University's display was presented to the Director of the Department for Science and Technologies at the Russian Federation Ministry of Education and Science Sergey Matveev. During the presentation SUSU Vice-Rector for Academic Affairs Alexander Dyakonov gave a description of every show-piece.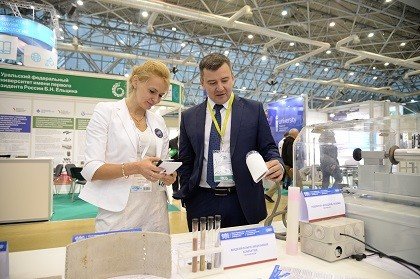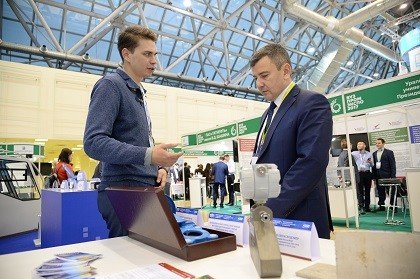 The 2017 Forum's Business Program comprises a series of round tables and discussions devoted to various aspects of collaboration between universities, our state and businesses.
In the Section "University 3.0" organization mechanisms of fulfilling big-scale scientific-and-innovation projects were discussed, as well as the issues of planning and resource support, issues of transferring technologies to ensure diversification of the military-industrial complex, and criteria of assessing innovative activities of universities.
Section "Science and Government" was devoted to discussion of the scientific and technological priorities in cooperation between the Russian Ministry of Education and Science, Russian Ministry of Defense and enterprises of the military-industrial complex. Director of the SUSU Polytechnic Institute Sergey Vaulin took part in the discussion.
The participants of Section "Science and Business" discussed topical issues of cooperation of the Russian universities and international businesses, as well as the project of space experimenting at the ISS taking into consideration scientific-and- technical and educational programs.