Awarding of winners and participants of the contest for the best student PR project for the Ice Hockey World Championship - 2018 among juniors under the age of 18 took place. Among the winners are students of the Department of Journalism and Mass Communication of the SUSU Institute of Social Sciences and Humanities.
Organizer of the event was Ice Hockey Federation of the Chelyabinsk region which offered students to develop projects targeted at increasing the level of information awareness among population of the Chelyabinsk region about the upcoming Ice Hockey World Junior Championship and its promotion about target auditory. The team of jury included Ksenia Klepinina, the press-secretary of the Ministry of Physical Education and Sport of the Chelyabinsk region, Daria Shipunova, the leading specialist of the Press and Information Office of the Chelyabinsk region's government, and Natalia Pavlova, a digital specialist of the SMM agency.
The team of experts highly estimated students' projects and selected three works which possess creative component and strategic approach:
1st place – PR project entitled "Here ice is melting and steel is quenched" (author – Maksim Evseev,student of group СГ-204).

2nd place – PR project entitled "Golden pass" (author – Alena Maksimova, student of group СГ-404).

3rd place – PR project entitled "Good Morning show with CHAMPIONS" (author – Natalia Berdnikova, student of group СГ-404).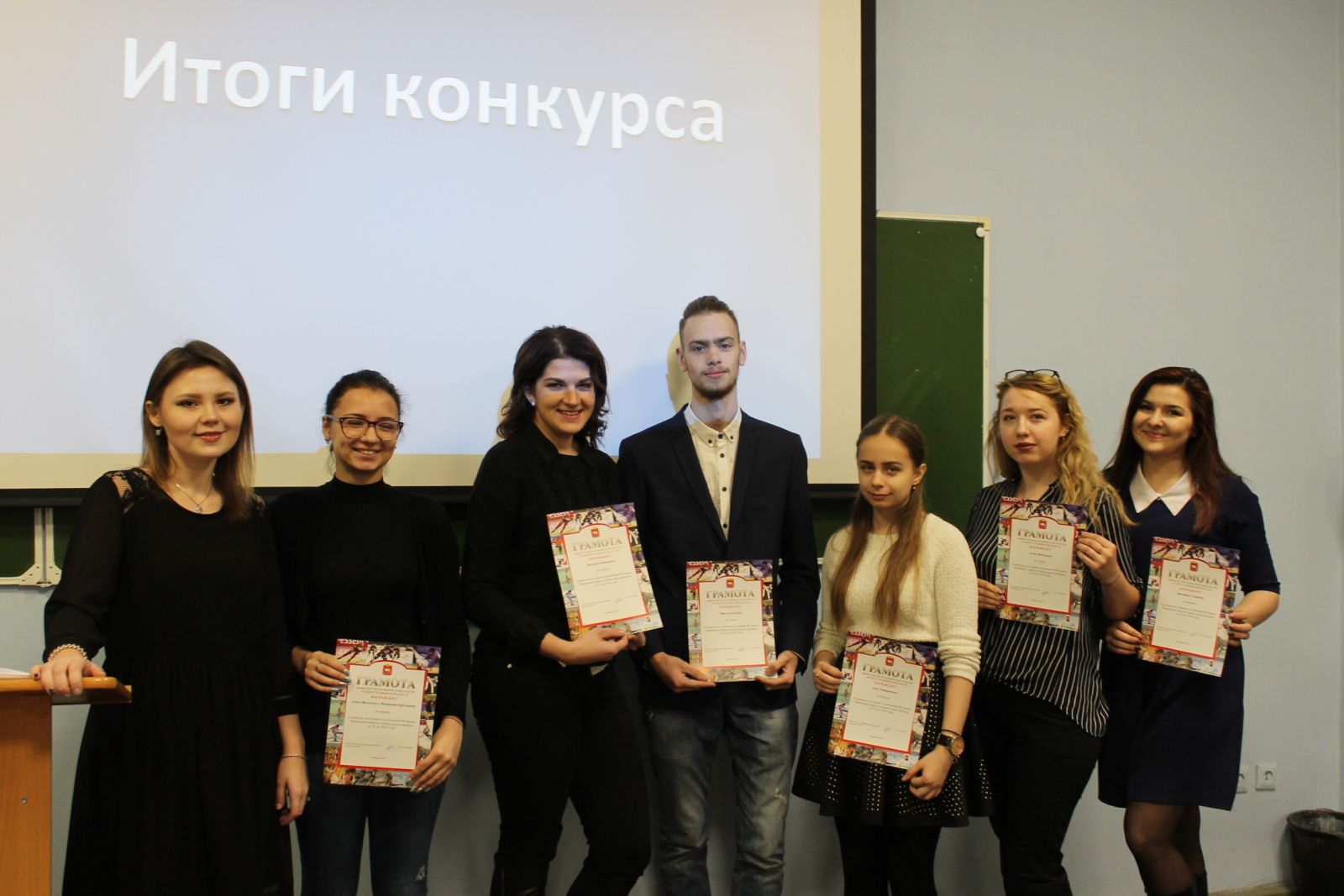 Ksenia Aleksandrovna Klepinina awarded participants and winners with certificates. In the second part of the event she held a master-class within which she told the beginning specialists in the sphere of advertising and PR about peculiarities of planning and organizing promotion projects in the sphere of sports, and singled out advantages and disadvantages of each project presented at the contest.
The Ice Hockey World Championship among juniors under the age of 18 is to be held from 19th through 29thApril of 2018 in Chelyabinsk and Magnitogorsk. 10 best junior ice hockey teams from around the world are to take part in the competition.