On November 10, a delegation from Nazarbayev University, Republic of Kazakhstan, visited South Ural State University. The goal of the visit was discussing prospects of international collaboration.
Nazarbayev University is the first international research university with partners from the USA, Great Britain, and the National University of Singapore. Nowadays, more than 4000 students are studying t the university, about 1000 of them are master's degree students and PhDs. Studying at the university is performed in English; for admission, it is necessary to pass IELTS or TOEFL exams.
Representatives of the delegation had a meeting with the Rector of South Ural State University Alexander Shestakov, with whom they discussed further cooperation. Also, the delegation had a meeting with the Vice-Rector for Research Alexander Diakonov, with whom they discussed the possibility of joint grants and research.
"The main principle of your university is the close connection of education, science and production, and we would like to adopt this principle. As long as such industries are developing in Kazakhstan, we could combine our efforts. Our young engineers could come to your laboratories. Where else can they see such powerful electric drives and watch them in action, other than in Chelyabinsk. Your bachelor's degree students could get admitted to our university for master's degree programs, and your master's degree students could apply for PhD programs. I think that our collaboration could help students to be in-demand in the Eurasian space," said Vice-President for Student Affairs and International Cooperation Kadisha Dairova.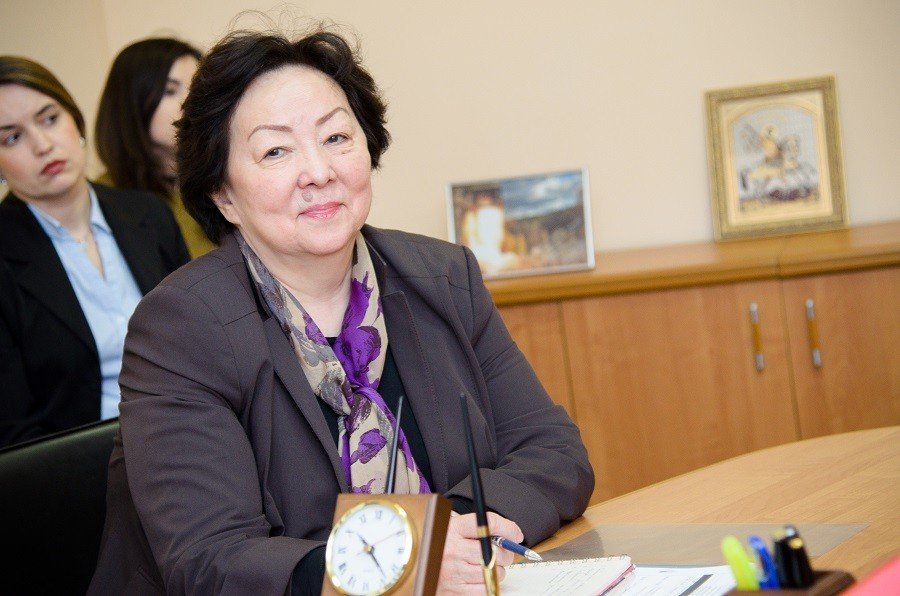 The guests highly estimated the work of organizers and volunteers of the Forum of Rectors of Russian and Kazakhstan Universities, congratulated with successful completion of such event, and thanked for the hospitality.
Moreover, an excursion around the university was organized for the delegation. They visited SUSU-TV where they learned about activity of students-journalists; they also visited the Laboratory for Mechanics, Laser Processing, and Digital Technology which was established under participation of SMS Group Company – the world's leading manufacturer of metallurgical equipment.
"The main thing that amazed me was the power of your university. It combines elements of a good, stable, and dynamically developing classic university aiming at the future. You are developing innovative technological processes, educating students, training competitive specialists for industry of not only Chelyabinsk but the whole Russia. Meeting with the Rector proved that he is a man of vision. Me and my colleagues have seen here a caring attitude to young people who really want to change the world for the better. This is the additional contribution in our partnership," said Kadisha Dairova.