It's difficult for us to imagine our lives today without vehicles, and every year, they become faster, safer, and even more ecological. The Head of the Ural Drifting League and the Assistant Dean of the SUSU Automobile and Tractor Faculty Sergey Ankudinov told us about his passion for cars and the secret to success in competitions.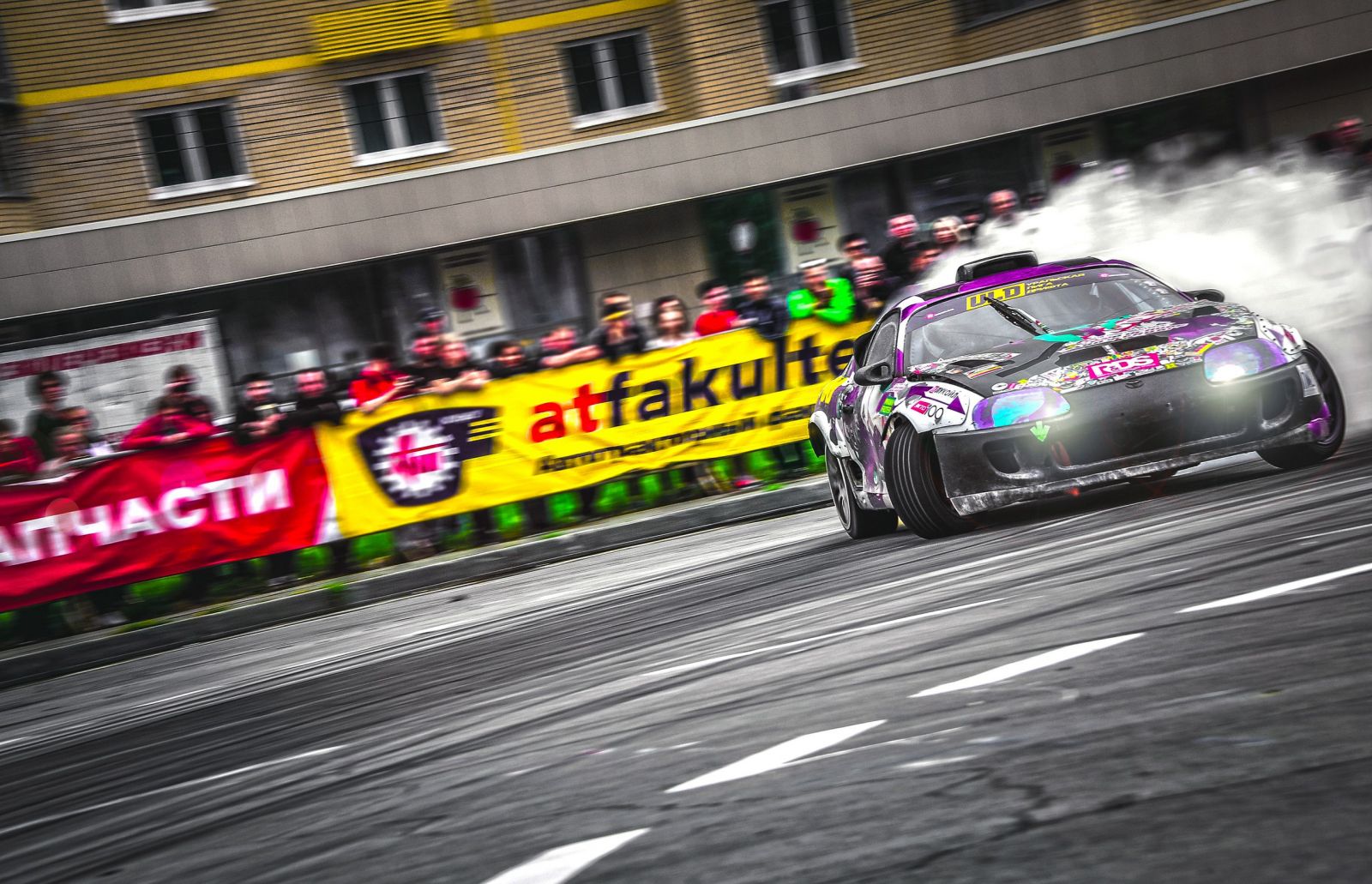 – Where did your love for cars begin?
– I fell in love with cars in childhood, like all young boys. I had a whole collection of model cars, fliers, and then magazines, too. My friends and I often bragged about who knew more about cars. Motorcycles, bicycles – we loved them all! In sixth grade I opened up a "Bike Shop" in my grandpa's garage. All of the kids from the village came to me to repair their bikes. These were fun and interesting times. My dad and grandpa taught me to drive before I could even reach the pedals. Driving a big, heavy car was really cool when I was a kid.
– You organize driving competitions and you're the Head of the Ural Drifting League. Is there a secret to success in these events?
– In 2004, I enrolled at the SUSU Automobile and Tractor Faculty and I saw an advertisement for judges for a driving competition in my very first month of education. That's how I got in to auto sport. The student trade-union bureau of our faculty held various competitions. I took part in them both as an organizer and as a judge. The chase, revving of the engine, screeching tires, the intrigue of who would win, and the difference of just a second between the leaders – I liked all of this, and I was very active in this sport.
In 2007, I became the head of auto sport at the faculty. We gathered a good, active team and decided to develop auto sport outside of the bounds of the faculty, university, and city. And we did it. The events became bigger and more frequent; the participants began to come from a wider range of places, and sponsors appeared. The AT Faculty began to be respected around the city. In 2011, we helped organize and hold a drifting competition (a stage of the Ural Championships). In 2012, I was chosen as Chairman of the Ural Drifting League's organizational committee. The age of drifting events began. We started to go all around the country! It is very interesting and nerve-wracking to organize such large events. The most important thing is the team and comradery – this is probably the secret of our success! The Ural delegation went to Kazakhstan to the International Cup of Drifting and to Tolyatti for the West versus the Urals drift battle. We won both! Local Ural region competitions (and any Russian competitions) gather a huge number of spectators. Drifting is a very interesting area of auto sport; it's the most popular and dynamically-evolving in Russia.
– What is the most important thing in a driver? What kind of difficulties do you run into?
– If we're talking about a competitive driver, then the most difficult thing right now is budget. Pilots don't have enough money, but the "arms race" continues to develop. Where earlier talented individuals won in simple, weak cars with used tires, now, the strongest engines are winning on brand new driving tracks. No matter how talented a racer is, if your car is not competitive, you can't win the race. That's today's reality.
– What do you do in the Automobile and Tractor Faculty?
– Our students have been outside of the bounds of the faculty a long time ago, and are judges and organizers all across the Ural region! We invite everyone who is interested and hold theoretical seminars and practical training for drifting. This is not just knowledge of the construction and instruments of vehicles, this is live, real, dangerous auto sport. Whoever likes it stays and grows alongside us, receiving judge categories from the Ministry of Sport. Some like to participate, some like to organize, and some of them are building race cars within the faculty as part of the Student Construction Bureau.
We also bring in school students! For students we offer exhibitions of race cars, the Automobiles and Safety school Olympics, and the Steering Wheel Virtuoso competition.
– Today is Motorist Day in Russia. Do you have something you want to wish people?
– At this time, cars are one of the most dangerous kinds of transport. I want to wish everyone the absolute minimum amount of this danger. After all, technologies are not stagnating – every year, automobiles are becoming more modern and, I hope, safe. I hope cars bring everyone only positive emotions: happiness and joy! Happy holiday, motorists! And be careful on the roads!