Academic writing is relatively new in Russia and, without question, an in-demand area of applied and methodological work. Since 2011, a few centers of writing have been opened in Russia in Moscow, Tyumen, Samara, Chelyabinsk. The experience of opening such centers is actively discussed in the pages of scientific journals. An article by staff of the SUSU Office of Academic Writing Marina Chernysheva, Yekaterina Nenakhova, and Evgeniya Donova will be released in September 2017 in one of such publications - the peer-reviewed Russian scientific and pedagogical journal, Higher Education in Russia, "The Office of Academic Writing of South Ural State University: goals, structure, and work." You can see the contents of the September edition of this journal on the site.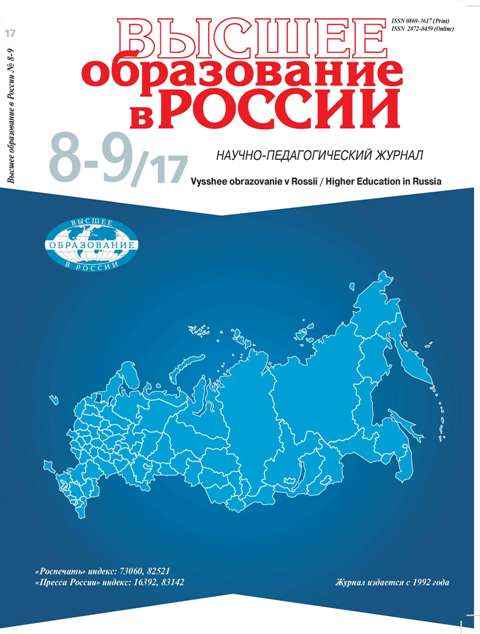 The article is dedicated to describing the structure and functional characteristics of the Office of Academic Writing at South Ural State University (National Research University), participant of the 5-100 Program, which aims to improve the competitiveness of Russian universities on the global market of scientific and academic services.
The work of the Office is aimed at improving university research staff and postgraduates' academic literacy in English and supporting authors who wish to publish their work in highly rated scientific journals indexed in the scientometric databases Scopus and Web of Science. The tasks set before the South Ural State University (SUSU) Office of Academic Writing are realized through the partnership of administrative, consultative, translation, and academic blocks of the division, the work of which receives informational support on the Office's official site.
In the 2017-2018 academic year, the SUSU Office of Academic writing will continue its work with authors who would like to publish scientific articles in English in publications indexed in the scientometric databases Scopus and Web of Science. At this time, articles are being prepared for conferences in Seville (Spain), Glasgow (Great Britain), Detroit (USA), and also for publication in international, highly-rated journals included in the Top 10 and Top 25.
We are waiting for authors in room 514 of the main building Monday through Friday from 09:00 until 17:00. Phone: (351)272-31-57, (351)272-31-56.