Today at 18:00 is the final call for exchanging copies of documents for the originals. There was an interactive art event for applications who came to SUSU on July 31. Various prizes with the university logo awaited the event guests: t-shirts, caps, notebooks, and much more. Anyone who wanted to was able to take a photo with the SUSU hashtag. The applicants shared why they chose South Ural State University in particular.
"In our region, SUSU is the most prestigious university, there aren't any other such competitive universities, so I would like to study here." - Anastasiya Alkayeva, applicant to the Institute of Law.
"I got my bachelor's degree in engineering in Saint Petersburg and also train in ski racing, so I decided to continue studying in a physical culture program. Since SUSU has a developed sport life, I chose this university." - Inna Kostyuchenko,applicant to the Institute of Sport, Tourism, and Service.

"I came from Kazan, and am enrolling at SUSU because I really love this university. My family and friends live in Chelyabinsk. I really like my career path and I hope to study here in the future." – Artur Shakirov, applicant to the Institute of Law.
"A masters' program gives me more chances to find good work, and I would like to study further at this university, as I do a lot of extracurricular activities. I am an activist of the Ural Falcon Student Sport Club." – Andrey Holodov, applicant to the Polytechnic Institute.

"I believe that SUSU is the most in-demand university in Chelyabinsk among young people." – Maksim Sharabakin, applicant to the Polytechnical Institute.
"I arrived from Sverdlovskiy Region to apply for the journalism program. I have worked in local mass media, so this area is already familiar to me. At SUSU I'd like to gain experience and find out a lot about journalism, since they have both television and radio." – Diana Kokorina, applicant to the Institute of Social Sciences and Humanities.
"I studied in the School of Economics and Management in the personnel management program. Now I am submitting documents for the masters' program in the same program and for management. I decided that I want deeper knowledge and to broaden my perspectives for my work. In terms of fun, I was editor for the local faculty newspaper, organizer of the competition Miss International Faculty, and often traveled to Olimp. I participated a little bit everywhere. I am happy that SUSU gives me this opportunity!" – Karina Prolomova, applicant to the School of Economics and Management.

"I came from the Bredy region to apply for the fundamental applied linguistics program. I have always had an interest in foreign languages, especially English. I play on dedicating all of my time to education and studying well in this prestigious university." – Arman Zhimangulov, applicant to the Institute of Linguistics and International Communication.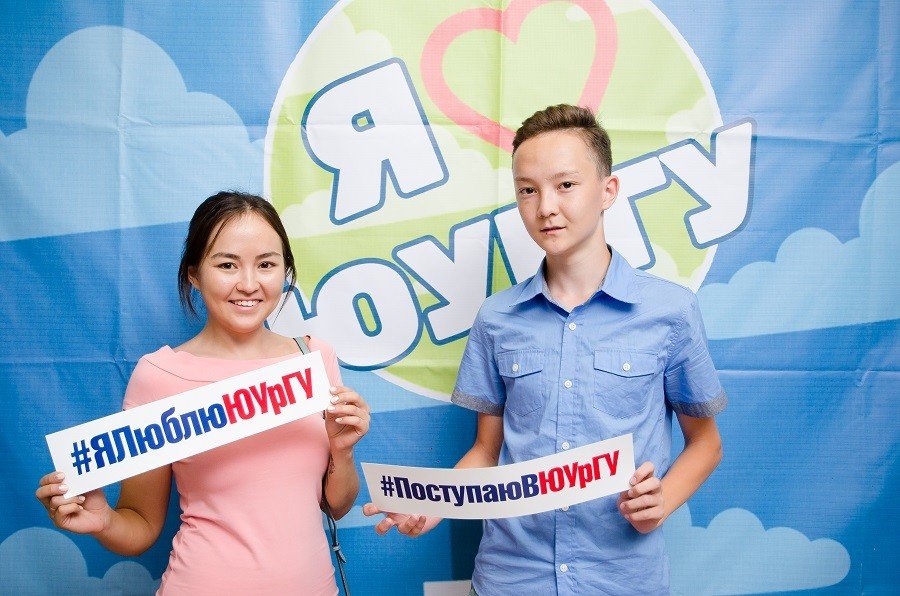 "I enrolled in the informational security program. I chose SUSU because it is a highly rated university that has a huge number of good reviews. I am expecting new feelings and good education from my first academic year. This is why I came here from Magnitogorsk." – Vladislav Surovtsev, applicant to the School of Electrical Engineering and Computer Science.
"I think that SUSU has many opportunities! Here you can be in the student council or professional committee. There are also interesting events held regularly that don't let you get bored. You can try yourself out a little bit everywhere. In SUSU I have this chance!" – Nikita Pihtulov, applicant to the Institute of Natural Sciences.