On June 20nd within the second day of the strategic session of South Ural State University – a Source of Ideas and Technologies for Big Ural Industry, ten teams of young innovators successfully defended their projects of cooperation with Ural manufacturing companies.
The strategic session, prepared together with SUSU consultants in the 5-100 Project with the company PriceWaterhouseCoopers, was dedicated to solving a number of issues within Project 5-100: broadening the spectrum of scientific research; attracting young talent to developments in applied science; and strengthening cooperation with manufacturing in the region and in the country as a whole.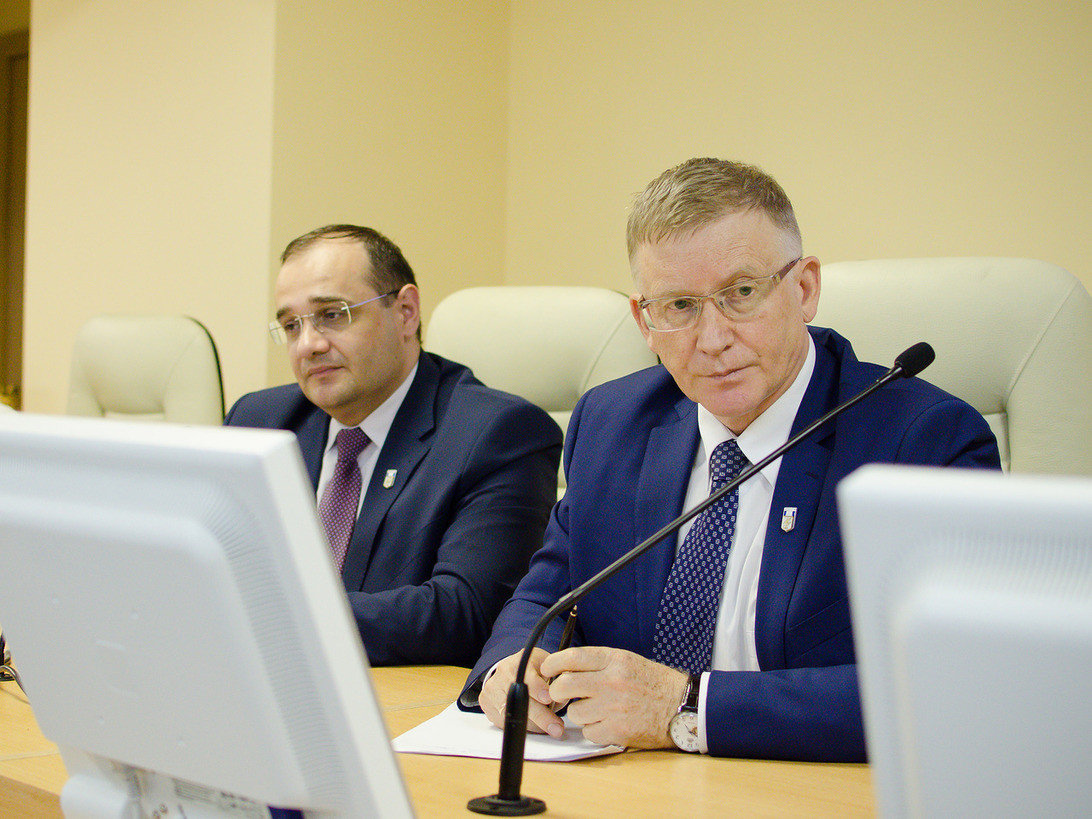 The teams who participated in the strategic sessions included both noted specialists in their fields and young staff, representing various scientific areas: copper and iron metallurgy, instrument building, the petrochemical industry, engineering, the motor vehicle industry, the IT sector, railway transport, and defense industry. Each scientific collective worked on a strategy for promoting a concrete branch of manufacturing, promising for the development of Big Ural. Each of the innovators worked in an unfamiliar area of science - the teams included representatives of various scientific fields, which allowed them to come to unique solutions and approaches and see new horizons.
The teams' work on the development of scientific areas was evaluated by three criteria: prospects for developing industrial sectors, persuasiveness of the plan for partnering with the sector, and the quality of presentation.
The absolute leader in all three areas was the team working in the area "Instrument building and industrial automation" which included Valeriy Beskachko, Elvira Taipova, Aleksandr Korolenko, and Dmitriy Sychev.
Also among the leaders were the teams working on developing the following categories: "Engineering" (Denis Vinnik, Tatyana Funk, Antonina Ukhova, Vladimir Sinistin, Pavel Kostenetskiy, Artyom Leyvi) "Iron Metallurgy" (Sergey Gandja, Aleksey Gorozhankin, Andrey Sobolev, Mikhail Tsymbler), and "IT Sector" (Kirill Borodulin, Irina Yushina, Aleksandr Nesterov, Denis Stukalov).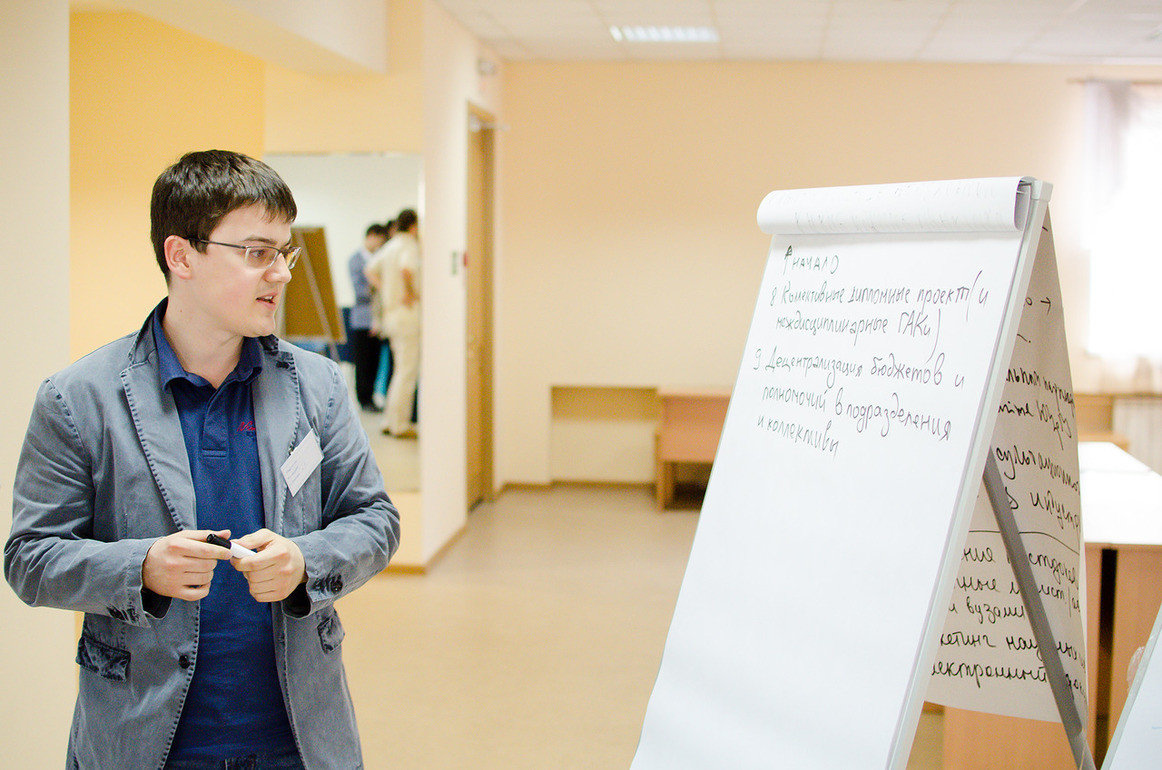 Noting the results of the teams' work, SUSU rector Aleksandr Shestakov separately noted that he was particularly glad to see the enthusiasm from the young researchers and their aspiration towards creativity and searching for new, atypical solutions:
"It is nice to see 10 teams of young people here together wanting to work on science and innovation and advance the university. This is the most important thing I saw today at his seminar. We have a base, a foundation, and our university has a future," explained Aleksandr Leonidovich, "I am glad that the connections that we developed over many years are beginning to come to fruition today. Everything began with our partnership with Emerson. With them we picked up on the tendency of digitization. Today SUSU is a strategic partner of Emerson in Russia. Today, we have a new industrial partner – the Magnitogorsk Metallurgical Plant, the leadership of which is interested in working with us in Big Data.

We also have prospects for fruitful partnerships with industry in such promising areas as instrument diagnostics, energy conservation, and the military industrial complex. Within this strategic session, our young researchers presented a number of brave ideas – for example, the idea of using composite materials in various fields of defense manufacturing. We need to analyze the current tendencies in applied science and fit into them and feel what's coming… Only in that way can we remain in-demand and interesting for Big Ural's manufacturing companies."
The next strategic session in which leadership of the projects of the 5-100 Project for Russian Academic Excellence will participate will be held at SUSU on June 4th and 5th, 2017.