The main components of science are theory and experiment. This is the foundation South Ural State University works upon when training specialists and young researchers. A strong technical material base has always been SUSU's trump card. Today there are 40 academic research centers and international laboratories where students make discoveries every day and make innovative developments. To show the conditions that future employees are being trained in, the Polytechnic Institute invited us on an excursion around the scientific labyrinth of their key partner, Chelyabinsk Tube-Rolling Factory (Chelyabinskiy truboprokatniy zavod). The technical direction of CTRF was show by the strongest supercomputer, Tornado, a scanning electron microscope, a training simulator for a single-motor plane. Guests were able to evaluate the university's potential and talk about the prospects of partnership with the university.
The creation of academic research centers and laboratories began in 2007 within the national program Education, when SUSU joined said program. All the centers were founded for the completion of scientific research at an international level using unique equipment allowing for the completion of innovative developments and research.
Today, the centers and laboratories are organizing academic affairs and serving as a foundation for student education – bachelors, graduates, post-graduates – using modern research technologies. In this way, studying at the university, students are able to realize their scientific potential working on unique equipment under the guidance of professional teachers and researchers. Overall, there are 40 academic research centers and laboratories founded and working at SUSU.
"Today a delegation from the CTRF visited to evaluate the capabilities of SUSU's Polytech Institute and see how and on what equipment our potential employees are being trained," says the head of the department of internships at Chelyabinsk Tube-Rolling Factory, Natalya Sokolova, "I can say that the laboratories are impressive from the first glance. We have been working with SUSU for a lon time. But we need to build a closer partnership with our partner-university. The CTRF group is interested in close ties with this proven training ground."
In the new academic year, the business plans on supervising students, giving them specific topics for degree projects to develop, intending on preparing young specialists to their needs.
"The process of choosing graduates is permanent and tied to the academic year," continues Natalya Sokolova, "If we need bachelor's students, we will have to think about this over four years; if we need master's students  - six. We need to look as far forward as possible. To enter the factory internship program, students will have to be interested in working in our factory in particular and share its values. Among employers there is a trend: hiring institute graduates, the HR specialists puts forth two requirements to the applicant – you must be a professional and a good person. A sense of humor is no less valued than the ability to understand the science."
Today at CTRF there is an active program, Interns, alongside SUSU. The program includes talented students who begin working in their profession while they're still in school. There are 30 students working at the company's Chelyabinsk location. 15 more people will be chosen before the end of the year. Internship in science-intensive professions is 2 years long, and in commercial areas – 1 year. Engineers, technicians, mechanics, and power engineers are the most in-demand graduates from SUSU at CTRF.
SUSU's main international claim to fame is the Tornado supercomputer. It consists of 480 compact and powerful computational blade modules with liquid cooling and is able to complete millions of operations every second. It was used to create the cartoon Savva and the special effects for the film Flight Crew (Ekipazh).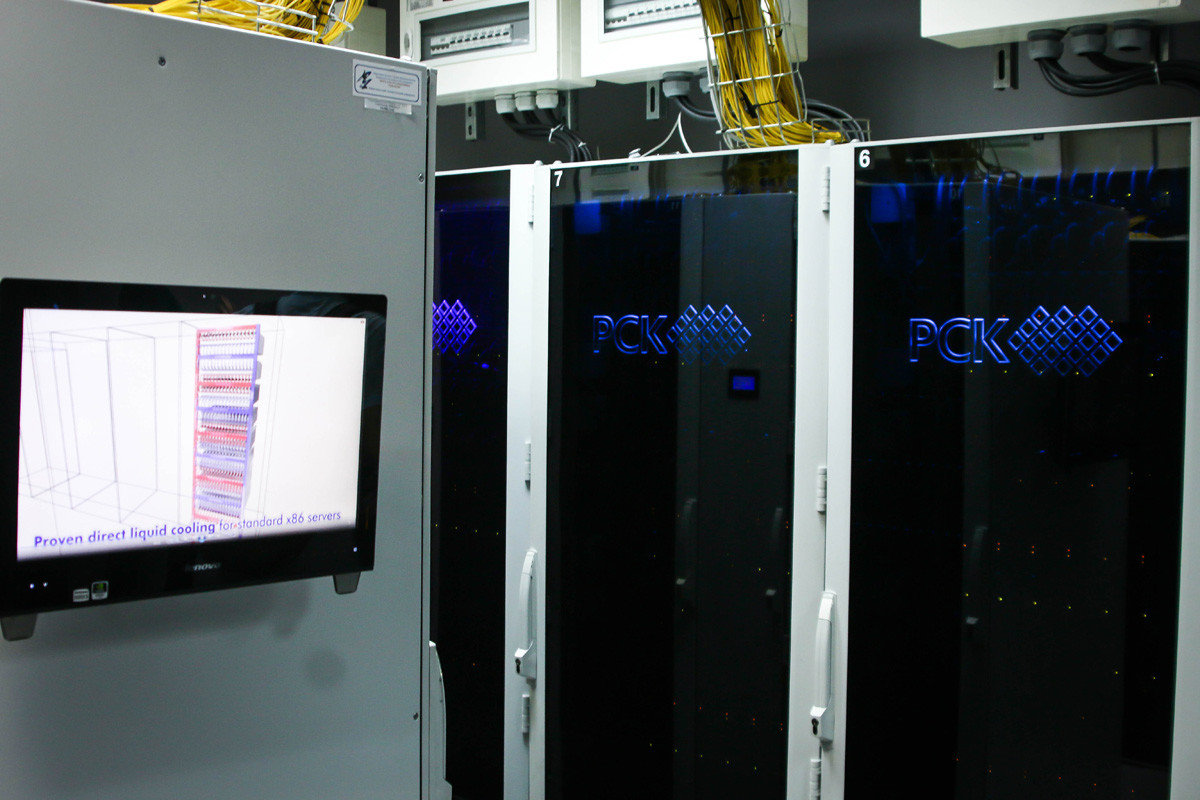 The laboratory of supercomputer simulation possesses the supercomputer SKIF-Avrora-SUSU, the computation cluster SKIF Ural, and the computation cluster Infinity. The goals of this laboratory:
complete supercomputing simulation tasks to increase the energy and resource efficiency of the high-technology industries of the economic and social sphere;
cooperation and coordination with different centers and laboratories of supercomputer simulation in Russia and abroad;
develop technologies for end-to-end design using supercomputer and distributed computing systems to create innovative energy- and resource-saving industrial technologies;
complete research on methods for teaching modern technologies of supercomputer simulation.
The Nanotechnologies academic research center was founded in May 2007. The center's objective is to create a modern material and technical base for academic, research, design, and development work in the priority areas of materials science and nanotechnologies which will enable the professionally-oriented training of specialists. The ARC uses industrial, analytical, and testing equipment. In this center, participants of the excursion were shown a scanning electron microscope. This microscope has applications in all fields of science and is designed for the research of a wide range of substances and to carry out fundamental and applied research on the micro level.
The Engineering academic research center, founded in 2009, trains specialists competitive on the world labor market with modern knowledge and skills in machine building. ARC students complete laboratory work, term papers, degree projects, master's theses, and doctoral dissertations as well as other qualifying work. A wide range of high-precision, high-tech prototypes are created here for machine-building enterprises in Russia (Chelyabinsk, Sverdlovsk, and Volgograd regions and the Republic of Tatarstan.)
The center of collective use in energy and energy conservation enables scientific research and energy-efficient projects in the housing and utilities sector and the social sphere, and participates in the creation of pilot demonstration zones for testing prospective energy-saving technologies. Within the center there is a research sector fitted with unique equipment which have no analogues around the world.
Research on polymer composite materials is held at the Composite Materials and Constructions academic research center. Here they study how various components and equipment modes affect said materials.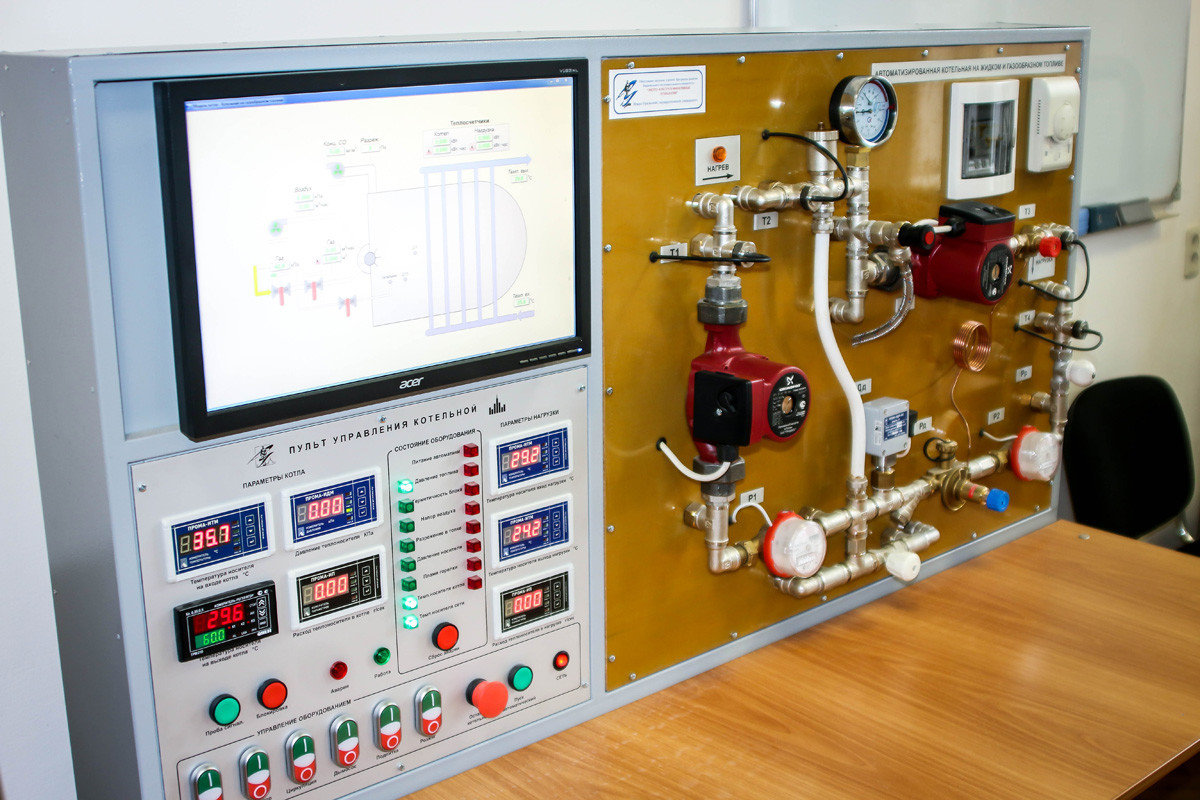 The Laboratory of Physical Modeling of Thermomechanical Processes studies temperature deforming effects on metal materials and new modes of their thermal and thermomechanical treatment. The central component of the laboratory is the GLEEBL 2800 testing system used for the physical modeling of the processes of rolling and forging, thermal treatment, welding, and continuous casting, as well as to study phase transformations and the completion of mechanical testing.