Being the youngest SUSU Vice-Rector, 36 year-old Alexander Dyakonov has extensive research experience in metalworking techniques, construction, and digital production. He took the position of SUSU Vice-Rector for Research a month ago. Alexander Dyakonov told about his perspective on the university research development, the importance of publishing in Scopus and WoS journals, and how Project 5-100 is of benefit to the university entrants.
Last year, SUSU became a participant of Project 5-100 which is aimed at maximizing the competitiveness of leading Russian universities in the world education market. Since that moment, the key performance indicator for SUSU has become the University's presence in the world university rankings. To take the leading positions in the rankings, the Project participants actively develop research projects, cooperate with famous Russian and foreign scientists, and publish in Scopus and WoS journals. The databases deliver reviews of the research performance of universities around the world. University publication activity and other performance metrics form the ranking of a university. The results of 2016 show that SUSU has outperformed the key Project 5-100 indicators (some for 5%; and others – for 300%).
The successful start in Project 5-100, is it a chance or regularity?
"Regularity, of course. The success is the result of the University achievements in the National Research University program (NRU), with strict criteria for participation," shares Alexander Dyakonov. "Currently, we're participating in those two programs simultaneously. The National Research University program ends in 2019; Project 5-100 finishes in 2020. Last year, we successfully met all the performance indicators of the NRU program, including the publication activity in Scopus and WoS journals and R&D projects. This was a good start for our participation in Project 5-100 and further increase in our competitiveness. The most interesting things have just started."
In 2018, SUSU prepares for a significant leap in every performance indicator. We've set a higher bar for our participation in Project 5-100. We're planning to increase the citation index from 2 000 citations in 2016 to 19 000 citations in 2020. Our aim is to become one of the Top-500 universities in the world.
How is SUSU going to reach the set targets?
"Being a cited researcher means being interested to the scientific community. It is also an indicator of the research quality of the university. Our number of publications is sufficient; yet, the quality of our publications is something we need to work on. We have about a dozen scientists whose works have become interesting to some reputable scientific journals such as "Science", "Nature", and others. To reach the set citation level, last year we opened 8 research laboratories headed by leading scientists from India, France, Australia, Great Britain, Mexico, and other countries. Every laboratory has its KPIs. By the end of 2017, no more than 5 Scopus and WoS research papers must be published by every laboratory. Apart from that, every laboratory must apply for a grant of an authoritative science foundation. Another performance indicator we would like to excel in is attracting foreign investments. If our researcher works in France, for example, it would be great if could attract investors and funding for the Russian-French research project."
In the SUSU laboratories, famous scientists lead the research projects. For example, the Laboratory for Mechanics, Laser Processes and Digital Production Technology is headed by Prof Philippe Bertrand (National Engineering School of Saint-Étienne, France). He is one of the leading European scientists in the field of additive manufacturing processes. The 15-million-ruble laboratory equipment was funded by SMS Group, a plant supplier to the metallurgical industry for steel, aluminum, copper and metals, which has an affiliate in Chelyabinsk. The Laboratory is to be opened in August, 2017.
"The Laboratory laser equipment is of domestic production; its manufacturer is the world leader in IPG lasers. Together with the Lavrentyev Institute of Hydrodynamics in Novosibirsk, we are planning to use detonation spraying technology. I hope we can become the industry leaders not only in Russia but also abroad and attract foreign scientists for cooperation. We keep increasing the publication activity; our scientists refer to SUSU during their presentations at international conferences; and I believe we will meet the citation requirements."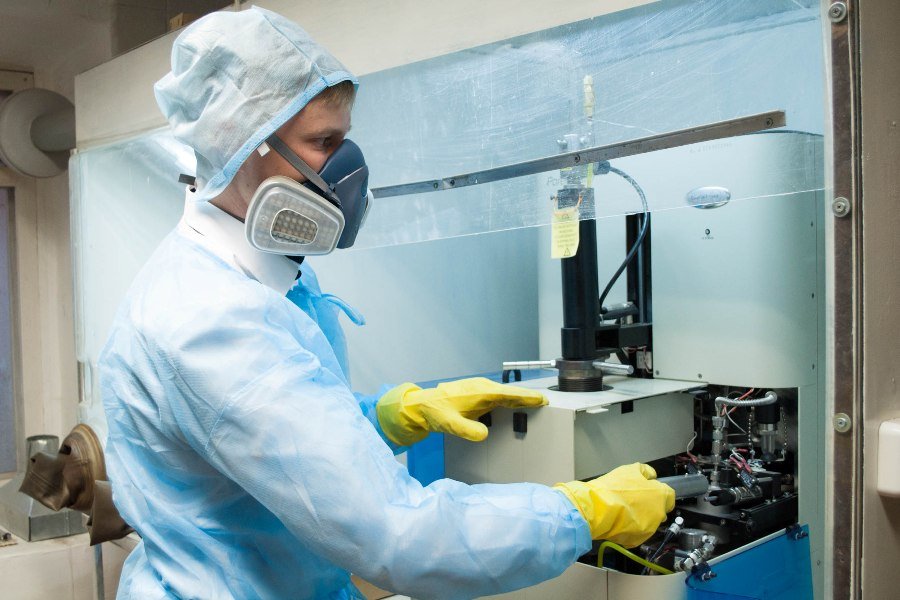 SUSU conducts research in cooperation with different foundations such as RFBR and RSCF, and within the Project 5-100 framework for technology development. Within the framework of Project 5-100, foreign PhD students can apply for a PostDoc program grant.
"In other countries, after their PhD dissertation defense, young scientists have to work at the other university for several years before they can teach and do research at their Alma Mater. We have received a lot of applications from foreign students from all over the world who expressed their interest in continuing their research and teaching activities at SUSU.
It is exciting to know that world-famous scientists are interested in cooperation with SUSU and are ready to head our projects. One of such scientists is Manus Henry from Oxford University, a leading specialist in the field of self-validating sensors. We are currently negotiating his cooperation with the Laboratory for Self-Diagnostic and Self-Monitoring Devices and Systems at SUSU."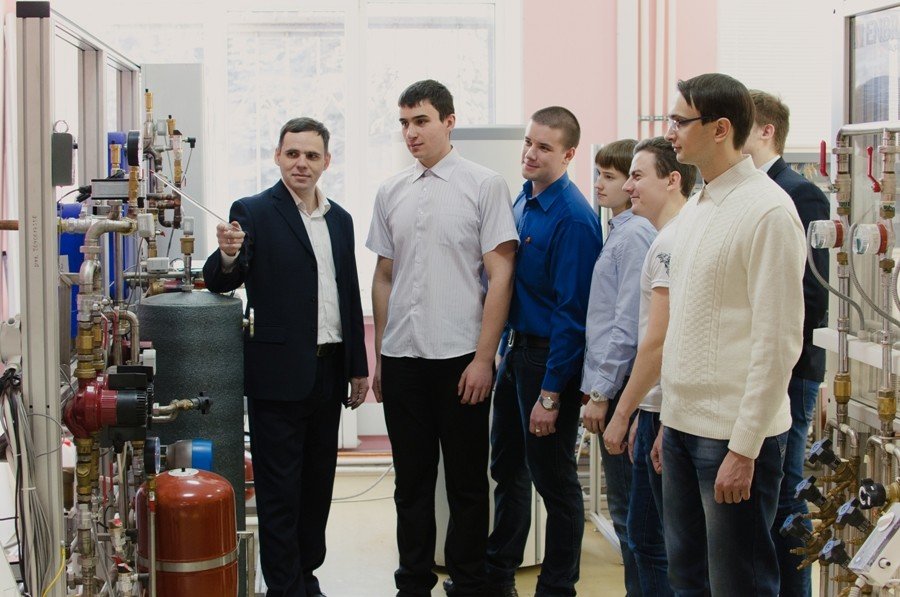 Actively participating in Project 5-100, SUSU strives to develop fundamental and applied sciences and raise the quality of SUSU education.
What opportunities does Project 5-100 open up for students?
"If you look at leading international universities, they always hold the position of leading science centers. Their research triggers the education of highly-skilled professionals, implementation of new education programs and courses for Master's students and PhD students. The research development catalyzes high-tech education at the university. These days, SUSU students have the opportunity to study science not by books or movies but get the real experience of doing the research in our laboratories. Every year on the day of Russian Science, we organize SUSU laboratory tours for our students. The laboratories give our Master's and PhD students a chance to conduct their research at the world level."
What is the foreign scientists' opinion on SUSU researchers?
The fact that leading scientists of the world have agreed to head our laboratories speaks for itself. We are respected in the world. Many SUSU developments in science and production are well-known abroad, for example, in the field of solid-state physics and chemistry. SUSU is a University scientists can and should come to work at."
What priority research directions are set at SUSU for 2017?
"Scientific activity is my favorite work, my brainchild. I myself am a SUSU graduate; I have received my bachelor's, master's, PhD, and doctoral degrees here. Before my appointment as the Vice-Rector for Science, I headed the R&D Department at SUSU.
Our main task now is to work on the quality of our publications and increase their citation. That can be done by the productive performance of SUSU laboratories and attracting leading foreign scientists. And even more important is the education of young scientists, the SUSU ambassadors in the international environment.