On February 20th in the Pushkin room, SUSU rector Aleksandr Shestakov met with representatives of the university's Student Labor Squad Staff. The agenda included a summation of the squads' work for the last year and plans for the future.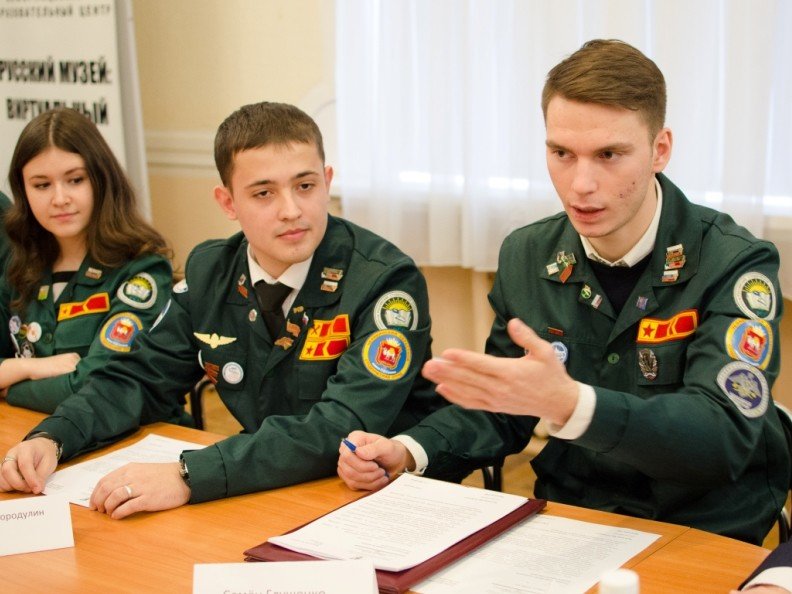 Leader of the SUSU SLSS, Semyon Glushenko said that this year, the students didn't just work on regional buildings and events, they were also able to distinguish themselves on the national level:
"Our academic squad 'Orange' took 3rd place for best group in Russia, and the captain, 'Wheel of Fortune', won among squad leaders in the oblast," said Semyon, sharing their successes.
This year, the leadership of the Student Labor Squad Staff were able to employ 570 people in 4 areas:
Sailor and lifeguard squads;
Train conductor squads;
Building squads;
Academic squads.
Semyon stated that in 2016, SUSU students, with the help of the SLSS, were able to visit the site of the Vostochny Cosmodrome and participate in the Russian student construction "Peaceful Atom".
SLSS representatives asked Aleksandr Leonidovich about his years as a student and his participation in construction squads:
"That was a great time. We went to build dams in the Uvelsk region and a few other buildings around the oblast," said the rector.
In memory of construction squads and student years, the students gifted Aleksandr Leonidovich a "tselinka", a special SLSS jacket. In the meeting, the SUSU rector signed a new provision on the foundation of the Student Labor Squad Staff and promised to help them have a constant crowd.
Plans for the future include participation in national building sites and attracting foreign students to work at the Beryozka children's camp for language exchange.