Winners of the 2nd national student competition in programming, GS Group, were announced at Peter the Great St. Petersburg Polytechnic University part of the final of the Russian Engineering Competition. Programmers from a Chelyabinsk University were triumphant in the competition.
The theme of this years competition was the development of applications for smart TVs. A person program for tele-broadcasting, settings for push notifications, and "smart home" management were the winners' answers to the challenge of improving television watching in Russia.
In the "Best Idea" category, My TVChannelPre was the unanimous winner, presented by South Ural State University Student Ruslan Baleev. The jury noted the high level and the originality of the programming solution. Ruslan created a playlist with SmartTV functions with which it is easy to create your own broadcasting program. His playlist bypasses the uncomfortable navigation offered, for example, by many online movie streaming services. Ruslan wrote a widget for Samsung Smart TVs on his own, which especially surprised the jury.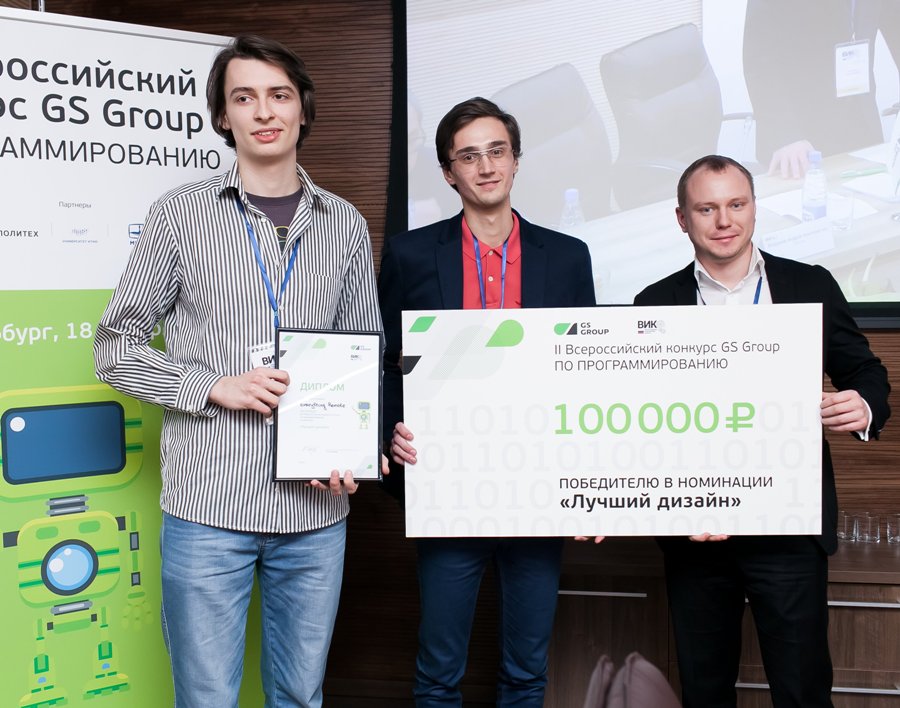 Ivan Kholodilin, Sergey Bazarov, and Yuri Abramov were some additional representatives of the Chelyabinsk forces representing the largest university of the South Ural Region. They received the prize for "Best Design" for their project EverythingRemote, an application and controller hardware package including infrared and radio transmitters and receivers, a Wi-Fi enabled microcontroller, a light-emitting diode, and temperature sensor. The mechanism pairs the application to "smart home" elements, controlling up to 24 devices using infrared and radio signals.
"We give prizes for a combination of things: attractive and comfortable design interface and hardware," – noted the leader of the corporate venture fund GS Venture, Sergey Filimonov."
During the awards ceremony, the jury gave the most important parting words to all the finalists: work on solving complex engineering issues.
"You need to dedicate your time and work on non-trivial, intelligent solutions which no one else in the world can create," said professor Andrey Terekhov, doctor of physics and mathematics, head of the department of system programming at St. Petersburg State University, general director of "Lanit-Terkom".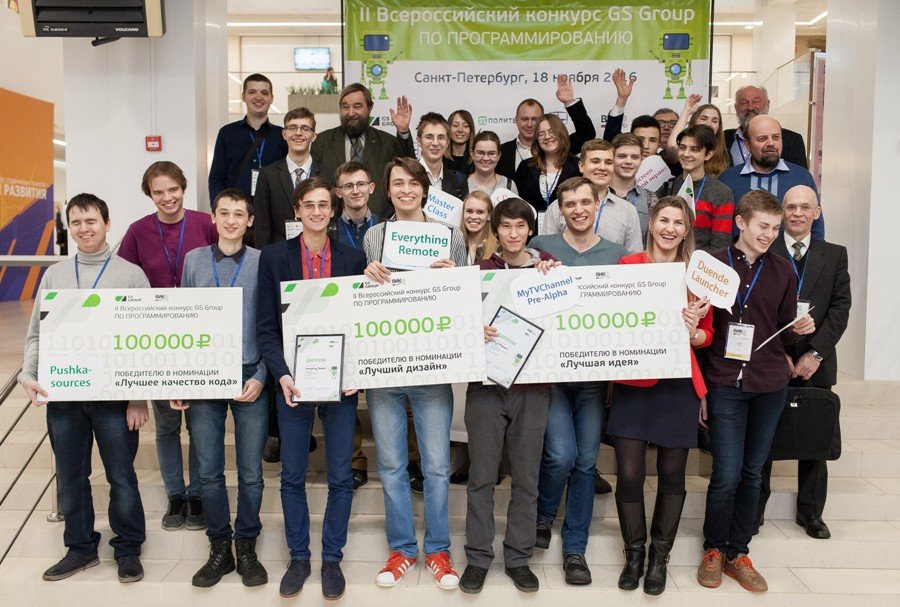 Monetary prizes to the tune of 100 thousand rubles were awarded to the teams by GS Group Director of Strategic Marketing, Andrey Bezrukov, noting that talented and enterprising students, university students, and specialists will always find the support of the holding company within GS Group's federal educational program for training employees for the high-tech manufacturing industry.