Frosty, snowy morning did not prevent active students from all faculties of South Ural State University to take part in the flash mob dedicated to 5-100 Project.
More than a hundred of students lined up in the shape of 5-100 logo on the main square in front of SUSU. Thus, the action participants emphasized the importance for our University to join this project and expressed support for the University.
"I like to be part of the team, I feel like there are a lot of us and that together we are stronger", Anastasiia Larionova shared her impressions. "I am proud of SUSU".
South Ural State University is one of the largest universities in our country with more than 50 000 students. This action demonstrates that each of them is ready to support the University and help to promote it in the international rankings.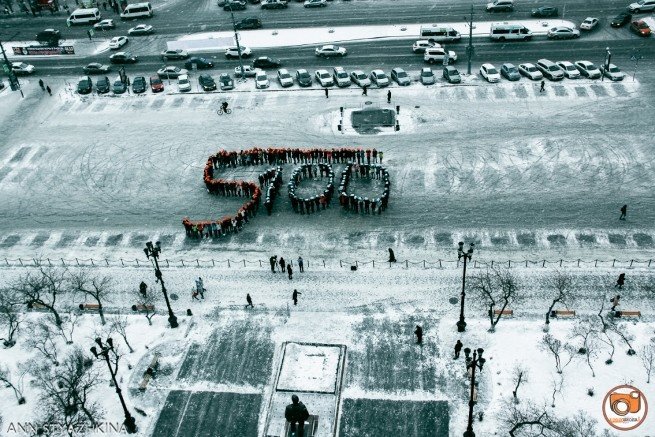 Report of SUSU-TV:
Автор текста Кристина Малясова, фото Анны Стяжкиной.