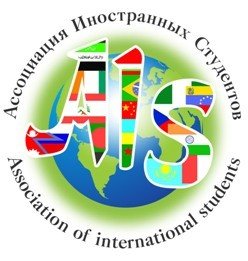 The Chelyabinsk Association of International Students was established on December 23, 2013.
VK web-page: https://vk.com/ais_chel
Instagram: https://www.instagram.com/ais_chelyabinsk/

The Chelyabinsk AIS main goals include:
facilitating the strengthening and deepening of mutual understanding between foreign students of the Russian Federation education institutions;
assisting foreign students with their professional training, representing and protecting legal rights and interest of foreign students studying in the Russian Federation;
facilitating the strengthening of mutual understanding and friendship between the peoples of all countries;
rendering financial and legal assistance to foreign students; and
assisting the Russian Federation education institutions in accepting foreign citizens for studying and advanced training in the Russian Federation education institutions on a compensation basis.
In 2017 scheduled elections were held, and according to their results Alina Pavlyuk (+79507289046) became the new Chairman.